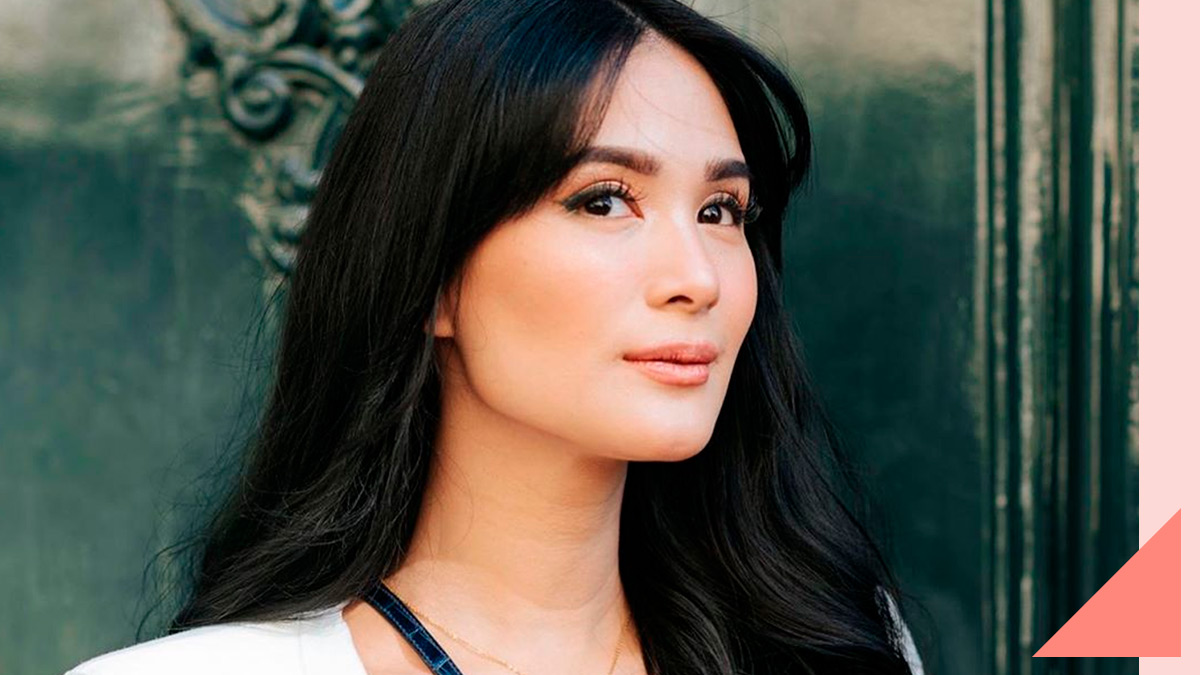 While getting lash extensions can definitely shorten one's beauty routine, what many aren't aware of is that they're still high-maintenance. Extensions themselves don't harm your natural lashes, but failing to care for these often-faux strands is what can cause the possible irritations or more serious concerns like hair fallout. From the weekly touchups to the daily cleanse, here's everything you need to know before and after you've gotten your lashes done—plus, some expert extension care tips straight from Heart Evangelista and Kim Chiu's go-to eyelash studio:
ADVERTISEMENT - CONTINUE READING BELOW
First things first, what are lash extensions made of?
Before putting any faux hair near your delicate eye area, make sure to ask the lash technician (or better yet, do your research beforehand) what type of lashes will be used for your extensions. Most commonly, these tiny fibers are made of one of the following: 
Synthetic - These are plastic fibers typically used for inexpensive falsies and lash extensions. Because they're thick and shiny, synthetic lashes aren't the most natural-looking, but they're great for special occasions when you want to achieve a dramatic eye makeup. 
Faux mink - Mimicking a mink's fine fur, these premium type of synthetic lashes are as light as a feather, and they almost look like your own lashes. In fact, it's hard to tell which lashes are fake and natural—except when you touch them. Faux mink lashes tend to have a soft and fluffy yet slight plastic feel. 
Sable - Sable hairs are the lightest and the thinnest of them all. That said, they're typically the most expensive. However, there are safety-related perks to splurging on ultra-light lashes (more on this later).
FN Tip: Before proceeding to the treatment, you can also ask for a patch test of the adhesive that will be used. Lash glues containing formaldehyde can cause possible allergic reactions. 
Do lash extensions feel uncomfortable when worn?  
As previously mentioned, it highly depends on the material of the lashes. The lighter and finer the lashes are, the more comfortable they feel. By comfortable, we mean you literally won't feel like you've got extensions on! 
ADVERTISEMENT - CONTINUE READING BELOW
How long does it take to get eyelash extensions? 
For a natural look, where around 50 lashes will be glued to your lash line piece by piece, it'll only take about 45 minutes or an hour—so you can actually get your lashes done or refilled during your lunch break. Fuller lash extensions (think: 150 lashes) should take about two hours to finish. 
ADVERTISEMENT - CONTINUE READING BELOW
FN Tip: If you're getting lash extensions for the first time and you aren't sure whether to go for a natural or a dramatic look for a more obvious result, it's better to start out with a natural set (and add more lashes later on) than to go for fuller lashes only to end up regretting it.
As HuffPost advised, "It's easier to add more than to remove lashes!"
How long do lash extensions last? 
In an exclusive interview with Female Network, Raquel Mallillin of New Lounge explained that "Regular volume lash extensions normally last two to four weeks." As much as you want your pretty lashes to last as long as possible, it is unhygienic and unsafe to keep them longer than that time period (most will naturally fall out on their own, though.) "It's highly recommended to replace your eyelash extensions with a new set after two months," the lash specialist underlined.
ADVERTISEMENT - CONTINUE READING BELOW
Lashes are prone to accumulating dirt, dust, oil, and sweat on a daily basis. Hence, part of the lash maintenance is also taking a trip back to the salon after two to three weeks after you've gotten your lashes done for a deep cleanse and a touch-up. 
If you've got no plans of having your lashes redone, you still need to visit the salon to have them professionally removed. You can't pull them on your own; otherwise, you may lose your natural lashes. 
How can you clean your lash extensions at home? 
Brush your lashes regularly with a spoolie to get rid off any dust stuck on the extensions. As for the daily cleanse, you can wet your fingers or a clean eye shadow brush with micellar water and gently go through your lashes to remove dirt buildup. Avoid using cotton pads—they end up leaving unwanted fluffs on the extensions that are difficult to take off.
ADVERTISEMENT - CONTINUE READING BELOW
The lash technician will advise you to avoid getting your lashes wet after 24 hours to let it completely dry, but soon after that, you can safely clean them with water. 
What are the daily habits you need to keep to make your eyelash extensions last?
There are a few things that can easily weaken the bond of your semi-permanent lashes, which means you'd need to slightly adjust your skincare and makeup routine. Here are some habits to keep, according to the lash specialist:  
Brush your lashes regularly to get rid of dust. 
Avoid oil-based makeup and removers (feel free to use micellar water instead.) Oil is the biggest enemy of extensions; it deteriorates the bond, making those faux lashes fall out way before their due date. 
Use a clean spoolie brush to separate your lashes after showering. 
Avoid rubbing your eyes.
Avoid sleeping with your face against the pillow. 
As mentioned earlier, avoid pulling your lash extensions. 
Don't use a lash curler.
Treat your real lashes with treatments (ex. eyelash growers and coating essences) every now and then. Keep your natural strands healthy and happy! Remember, extensions still need real lashes to adhere to.
Editor's tip: When taking a bath, don't face the shower to avoid the water directly hitting your face, pushing your lashes downward. 
ADVERTISEMENT - CONTINUE READING BELOW
Can you still wear mascara when you've got extensions on? 
Consider skipping it! Removing mascara involves the need to either slightly rub your lashes or to melt it off with an oil-based makeup remover—both of which can weaken the bond of the lashes.
Besides, the lash extensions alone provide extra, extra definition to the eyes, so you already look like you've got eyeliner and mascara on. 
Will lash extensions make your natural lashes fall out? 
Here's a fact: Everyone's real lashes naturally fall out and regrow (this explains why they tend to be short and stubby.) As Raquel explained, "Just like the hair on our heads, our natural lashes also have a life cycle of its own. Our natural lash shedding cycle ranges anywhere between two to six weeks." Your lash extensions should fall out along with your lashes' growth cycle so don't instantly panic if you see some lash hairs on your bathroom sink. 
ADVERTISEMENT - CONTINUE READING BELOW
Improper care and excessive application, on the other hand, can lead to premature fallout, and in some cases, hair loss. In a report published on Consumer Reports, the British College of Optometrists has warned that the "repeated use of eyelash extensions can cause traction alopecia, a condition where the hair falls out due to excessive tensions placed on the hair shaft." 
A piece of advice? While getting dolled-up eyes can be addictive, it's best to take breaks from lash extensions every now and then and allow your natural hair to replenish.
Where to get eyelash extensions, depending on your budget
New Lounge
Location: Courtyard Building, 2nd Floor, SGT. Esguerra Street, Quezon City, 1503 Connecticut St, Greenhills, San Juan, Unit 310 3/F Admirality Realty Corp. Bldg, 1101 Alabang-Zapote Road, Alabang, and Emerald Green Building Unit E-1 Ground Floor C.V., CV Starr Ave, Philam Village, Las Piñas
This salon is responsible for the sultry sable lashes of Heart Evangelista, Jessy Mendiola, Kim Chiu, Kris Bernal, and more celebs.
ADVERTISEMENT - CONTINUE READING BELOW
ADVERTISEMENT - CONTINUE READING BELOW
Ooh La Lash
Location: 3/F, Glorietta 3, Ayala Center, Makati City, 2/F, Main Mall, SM MOA, Pasay City, and L3, West Wing, Robinsons Galleria, Ortigas Center
For lash extensions that won't hurt your suweldo, make your way to Ooh La Lash. A subtle, natural set of 30 to 50 lashes will only cost you P690. Here, they use faux mink strands that are so light; you might forget you've got extensions on. 
ADVERTISEMENT - CONTINUE READING BELOW
Browhaus
Location: 4/F Greenbelt 5, Makati City, 2F The Piazza at Serendra
Store Space 2C13, Taguig City, 5/F Mega Fashion Hall, Mandaluyong City, and more branches here. 
If instant drama is what you're after, Browhaus' Multi Lash in Bloom will get the job expertly done. 
ADVERTISEMENT - CONTINUE READING BELOW
Load More Stories