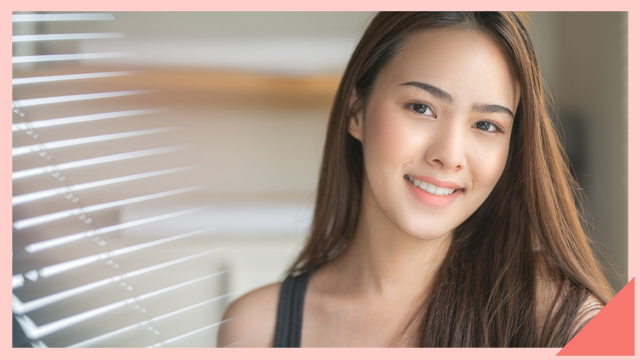 Ho
Here's everything you need to know about Kojic Acid, according to Dr. Ella Cecilia Magsumbol, Clinic M.D. Manager of Flawless Face and Body Clinic Pampanga. Learn about the pros and cons of using Kojic Acid to even out dark spots:
WHAT IS KOJIC ACID?
Kojic Acid is actually made from several different types of fungi. It is also a byproduct when certain foods, like Japanese sake, soy sauce, and rice wine, ferment.
ADVERTISEMENT - CONTINUE READING BELOW
"Kojic Acid is a naturally occurring acid, which was first developed in 1989, it is produced from several species of fungi particularly aspergillus oryzae, grown on steamed rice.
CONTINUE READING BELOW
Recommended Videos
"The name Kojic Acid is taken from the japanese term 'koji,' meaning 'steamed rice.'
"It is widely and popularly used as a brightening agent," says Dr. Magsumbol. "It competes with and blocks an enzyme called 'Tyrosinase' that helps produce melanin (the pigment which colors our skin, eyes, and hair), thus inhibiting its production."
WHAT ARE THE PROS AND CONS OF USING KOJIC ACID
The main benefit of using Kojic Acid is it brightens dark spots. It also has anti-aging effects.
Dr. Magsumbol explained, "Kojic acid's primary use and benefit is to reduce hyperpigmentations like visible sun damage, dark spots, age spots, or acne scars. This can result in an anti-aging effect on the skin." She added, "In addition to skin-lightening effects, kojic acid also contains some anti-microbial properties, which can also help treat acne caused by bacteria in the skin.
ADVERTISEMENT - CONTINUE READING BELOW
"It may also be useful in treating fungal infections of skin like yeast infections, candidiasis, and ringworm or athlete's foot, especially if used regularly."
Compared to other substances, Kojic Acid is a lot safer to use, even for pregnant women. "A study was done and [it] suggested that since the absorption of Kojic Acid into the skin is prolonged, there isn't any chance of adverse effects on humans, as long as concentration is at one to two percent. And unlike retinoids and hydroquinone, it is safe in pregnancy as well."
However, there are also some risks and possible side effects when using products with Kojic Acid as a main ingredient.
"Contact Dermatitis or a hypersensitivity reaction in some cases, especially those with sensitive skin. Signs and symptoms to watch out for may include a rash, itching, and dry patches of skin, especially [since] products with a higher concentration of Kojic Acid may be more likely to lead to irritation."
ADVERTISEMENT - CONTINUE READING BELOW
When using them, remember this reminder from Healthline.com: "Some products, like soaps and cleansers, are meant to be washed off immediately."
It also has "relatively poor absorption rates below the surface of the skin" so, creams and serums, are designed to be left on for a longer period of time.
WHAT YOU SHOULD KNOW BEFORE BUYING PRODUCTS WITH KOJIC ACID
The first one is to always consult with your dermatologist first.
"It is always best to consult a dermatologist to make sure using products containing Kojic Acid is safe and a dermatologist can provide recommendations on the frequency of use as well as the recommended concentration strength. 
"It should also not be used on skin that is already red, irritated and broken. Once you develop a rash or irritation, it is best to stop using the product immediately and seek consultation with a doctor."
Comments
Load More Stories