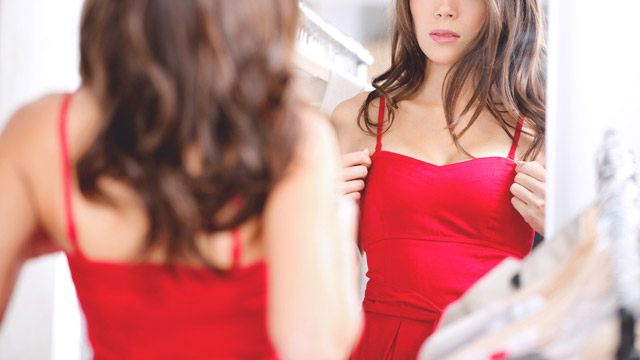 At some point, your breasts will sag. It's an inevitable fact of aging, but that doesn't mean you can't slow down the process. Here are a few tips that can help you keep your girls smooth and supple for as long as possible without having to go through surgery.
ADVERTISEMENT - CONTINUE READING BELOW
1. Make sure that your bras fit right.
If you're off to buy a new bra—and you should at least twice a year—you should always request to get fitted by a professional. Sadly, sizing changes from one brand to the next, which is why you may be a cup A for one and a B for another. It's best to be sure instead of presuming that bra measurements are universal.
Aside from this, your body may have also changed from the last time you bought lingerie, so take time to ask your favorite brand's sales rep to double check. Remember that a badly fitting bra won't only be uncomfortable, it'll also look sloppy as there can be spillage, or worse, highlighted sagging.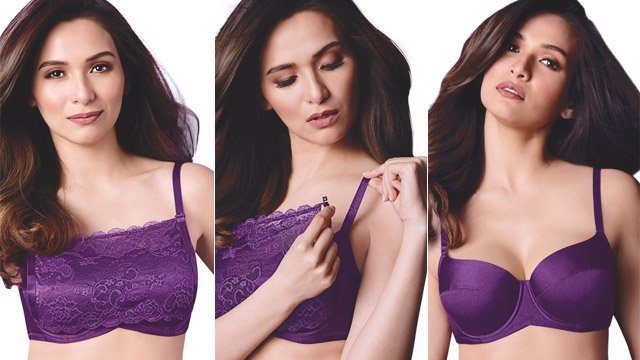 ADVERTISEMENT - CONTINUE READING BELOW
TRY: Avon Cassandra Underwire Cami Bra, a bra that changes depending on your needs. It's removable lace cami allows you to mix and match it with any low-neck top without worrying about wearing boring undershirts.
Love your sports bra.
Sports bras may not be the most comfortable boobie protectors out there, but they sure can give you the support you need. This is a must when you work out or heck, even when you ride a tricycle that passes through a pot-holed street daily, as it helps keep ligaments from stretching too much. A good sports bra keeps the bounce at bay so that gravity won't do too much damage.
Maintain healthy weight.
"If a woman gains a lot of weight, her breasts will stretch out just as the rest of her skin will," explains Dr. Mary Jane Minkin, clinical professor of obstetrics and gynecology at Yale University School of Medicine, on Prevention. "However, if she then loses that weight, she'll be left with extra skin, which just sags because it no longer has all that tissue holding up." To avoid this, it's important to maintain healthy weight. You may stop yo-yo dieting too, as it stresses your body—including your skin.
ADVERTISEMENT - CONTINUE READING BELOW
Exercise.
Here's the thing—your breasts are technically made up of fats, so there's nothing you can really firm up, but you can build the muscles underneath them called pectoralis major. From planking to weight lifting, there are a lot of exercises can do to power those pecs and help give your ta-tas a firmer and perkier appearance.
Stop smoking!
Smoking can do damage to your lungs—and even your chest. An article on Mayo Clinic notes that smoking ages skin by narrowing your blood vessels and drying you up from the inside, making you look gray and wrinkly. This doesn't only happen to your face and neck; the wrinkles crawl down to your boobies, too, so if you haven't kicked the habit yet, do so fast!
Get help from bust firming creams and compounds.
If you want to defy gravity for as long as you are able, now is the time to invest in bust firming creams and compounds that will help keep the suppleness of your breasts. They may cost a great deal, but good brands make for decent investments that are less stressful than invasive treatments.
ADVERTISEMENT - CONTINUE READING BELOW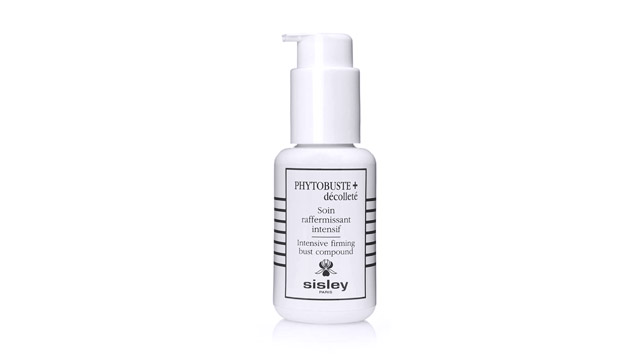 TRY: Sisley Phyto Buste + Decollete, available in Rustan's Makati and Shangri-La
Additional sources: Women's Health, Self, Live Strong
Recommended Videos
Comments
Load More Stories