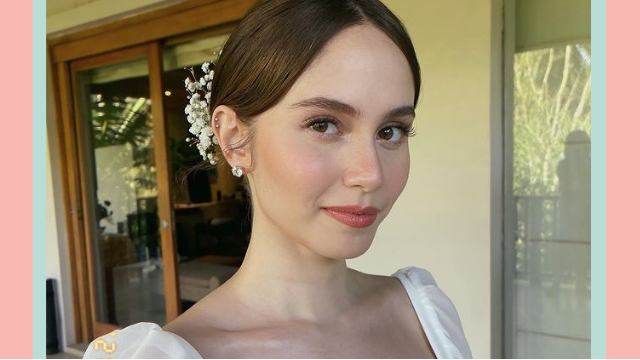 Perfume collection vlogs are the new closet tours, it seems. Bea Alonzo and KC Concepcion have already done theirs, and the next star to jump on the trend is Jessy Mendiola. On her YouTube channel, Jessy delved into her favorite fragrances from her stash, including picks from Dior, Chanel, and Hermés. Curious about her signature scent? Keep scrolling!
Jessy Mendiola's Perfume Collection
1. Dior J'Adore
Jessy loves the combination of ylang-ylang, jasmine, and rose in the J'Adore, which is why she considers it one of her favorites.
ADVERTISEMENT - CONTINUE READING BELOW
2. Chanel No. 5
This classic powdery scent from Chanel is Jessy's go-to for formal events.
3. Hermés Galop D'Hermés
This bottle of Gallop D'Hermes is special because it's a gift from her fiance Luis Manzano's mother, Vilma Santos. Jessy describes it as a sweet scent with a hint of spiciness that isn't overpowering.
4. Viktor & Rolf Flower Bomb
Another well-loved fragrance in her collection is Flower Bomb from Viktor & Rolf. Because of its sweetness, Jessy says that it's something you can wear from your teenage years to your early 20s.
5. Lucky and Lulu Marina
Did you know that Luis and Jessy have a perfume brand? Well, now you do! Jessy's personal pick is Marina, a beach-inspired scent that she loves wearing at home.
ADVERTISEMENT - CONTINUE READING BELOW
6. Lanvin Eclat D'Arpege
Fun fact: This is the perfume that Jessy bought with her first paycheck as a celebrity! She's been wearing it since her teenage years, and she still loves it to this day.
7. Miss Dior Blooming Bouquet
Jessy's pick for work events and date night is Miss Dior's Blooming Bouquet, which she thinks matches her body chemistry well.
8. Chanel Chance Eau Fraiche
Last but not the least is Jessy's all-time forever scent: Chanel's Chance Eau Fraiche. "If I could use it every day I would," she says in the video.
Load More Stories