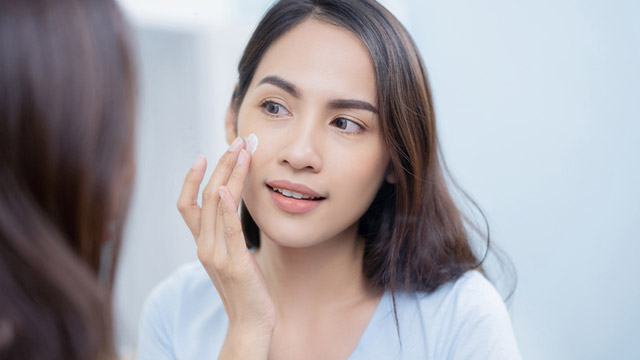 Getting sagging skin is a normal part of life, but there are many ways you can minimize it. Start with these skin-firming skincare habits and treatments below: 
1. Massage, massage, massage! 
This is the simplest way to combat sagging. Face massagers, which popularly come in the form of jade and rose quartz rollers, have been in the market for quite some time now. But if you still haven't given this beauty investment a shot, here's why you should: Massaging your face with the naturally cool marbles (plus points if you leave them in your refrigerator!) promotes blood circulation and de-puffs the face. 
ADVERTISEMENT - CONTINUE READING BELOW
TRY: Veste PH Aventurine Jade Roller, price available upon request, available online
Meanwhile, ice rollers also exist—basically, it's an extra-cooling face massager (thanks to its rolling, metal head); using it is almost like massaging an ice cube on your skin but in a much more convenient way.
TRY: Shimmer Beauty PH Ice Roller, price available upon request, available online
2. Introduce retinol-based serums to your P.M. skincare routine.
Retinols are commonly found in most anti-aging products. It reduces wrinkles by promoting collagen production in your skin. Note: Some retinol can be too potent that it can initially cause your skin to peel or breakout, so be sure to do a patch test first before slowly integrating it into your routine (apply it at least once a week.) It's also best used at night!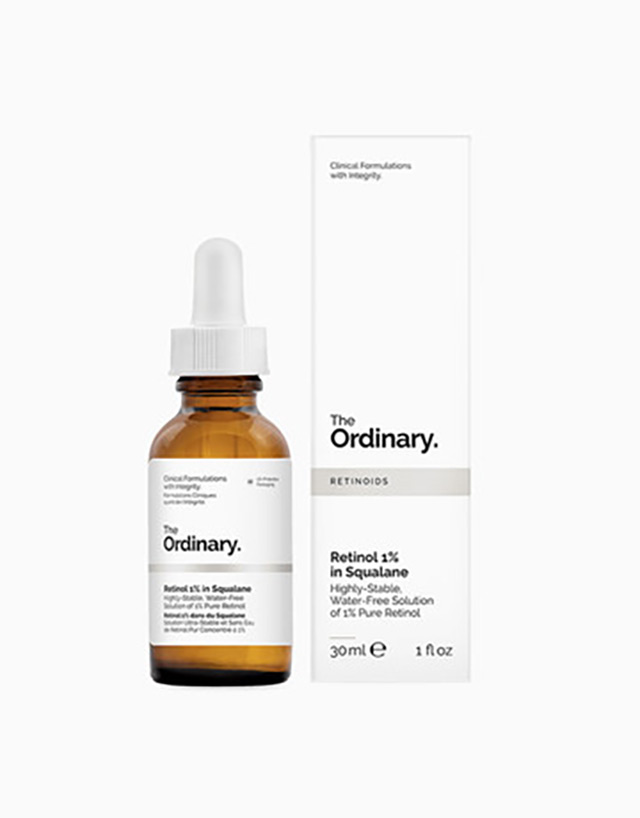 TRY: The Ordinary Retinol 0.2% In Squalene, P560, BeautyMNL
3. Invest in skin-tightening, non-invasive treatments.
If you want to see an instant, noticeable lift, Ultherapy has been a growing popular laser treatment for that since it neither requires downtime nor surgery (though, you may still feel a slight discomfort depending on your pain tolerance.) So, how does it work? Ultherapy uses micro-focused ultrasound to boost the skin's collagen, which as a result, gradually tightens the skin and contours the face. Rates can range from P40,000 to P150,000. 
ADVERTISEMENT - CONTINUE READING BELOW
Ultherapy is available at the Aivee Clinic, Belo Medical Group, Aesthetics 101, Luminisce Holistic Center, and more clinics. 
4. Not willing to splurge on a non-invasive treatment? Try a firming face mask.
TRY: Clarins V-Facial Intensive Wrap, Rustan's The Beauty Source
This thick, mousse-y face mask works to make the skin appear more defined; it particularly targets one's jawline, which is prone to sagging, so it should be applied only on the lower part of the face down to the jawline and neck. Once applied, the rich mask leaves the skin looking slightly firmer, without making it feel tight or dry. 
To boost the face mask's skin-firming effect, the skincare brand recommends gently pressing your face while the face mask is on. Watch the tutorial below to learn how to do it (feel free to skip to 0:54!): 
Load More Stories