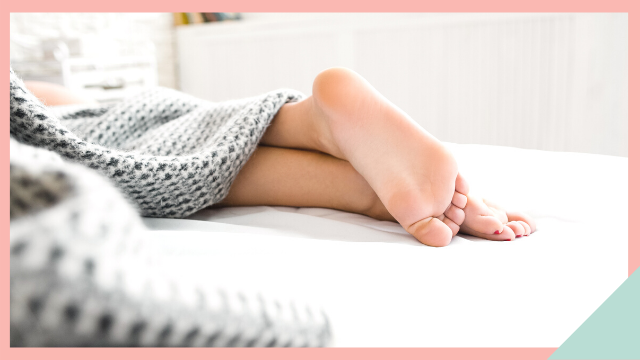 The feet are often the neglected part of the body, but they deserve all the love they could get. Your tootsies are used and abused the whole time you're awake. Friction from tight shoes and fatigue from walking long distances are just some of the everyday things our feet are exposed to. The results of these? Thick skin on the heels, blisters, and sometimes, ingrown toenails! If you want to get pretty feet without the fancy stuff, here's a tamad girl-friendly guide you can follow:
ADVERTISEMENT - CONTINUE READING BELOW
Simple Tips on How To Get Smooth, Soft Feet
1. After you shower, rub the towel on your toes to get rid of dead skin buildup.
You may also use scrubs or an exfoliating foot mask.
2. Massage lotion on your feet before going to bed.
Lotion or creams will help soften the skin. Bonus points if you use one with a brightening formula.
3. Long day? Prop your legs on a pillow to improve blood flow.
When your legs are elevated, it helps boost blood flow. This method also eases the soreness of your feet and leg muscles.
4. Wear shoes in the correct size.
Let your feet breathe and move with freedom. When your shoes are too tight, you may get calluses and blisters. In worse cases, you can even get deformed bones and ingrown toenails!
5. Clip your toenails every two weeks.
Prevent your toenails from snagging on your socks or hitting your shoes.
Optional: Soak your feet in warm water with Epsom or bath salts to relax the muscles.
If you want to go extra, try this at-home pedicure tutorial. We promise your feet will look pampered (and good as new) after your DIY sesh.
Follow Cosmo PH Beauty on Instagram.
***
We are officially on Viber! Be part of the Cosmo Viber Community by clicking here! 
Load More Stories