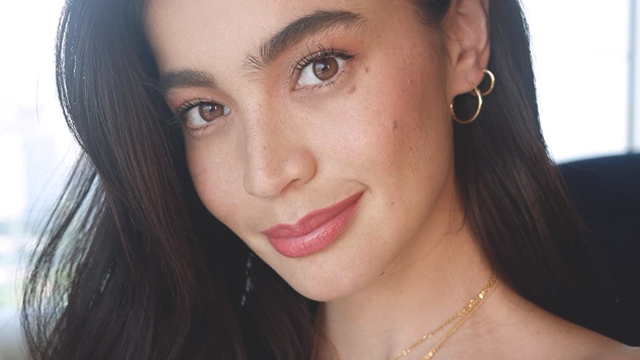 "Sometimes you know what, you don't need all that much makeup, lipstick is enough," said actress and BLK Cosmetics owner Anne Curtis when asked about her tips for the busy, 30-something career woman in a previous interview with FemaleNetwork.com. We're sure many of our readers will agree; lipstick can definitely make or break your confidence and is a great way to express your mood. (It's also an easy way to change up or upgrade your look!)
Here are some FAQs about lipstick and some basics you may need to revisit to refresh your memory:
What is lipstick made of?
As a feature on Byrdie notes, "The materials lipstick is made from can vary widely, but a few of the top ingredients worth noting are wax, oils, and emollients. Waxes used can include candelilla, beeswax, and carnauba, which is especially valued for its ability to retain shape and resist melting or smudging. Oils can include anything from mineral oil and olive oil to animal-derived oils like lanolin."
ADVERTISEMENT - CONTINUE READING BELOW
If you want to avoid products with animal byproducts, you may opt for vegan or vegetarian makeup brands, but note that that doesn't automatically mean they're cruelty-free. That said, it's quite easy to find out if a brand tests on animals by using resources like PETA, Leaping Bunny and Cruelty-Free Kit.
How to apply lipstick
It's typical to pick up a bullet, and start with the outline of the lips and work your way in. But Dior's Creative and Image Director Peter Philips shares in a feature on Elle that it's better to first prep your lips with lip scrub followed by a balm. You can also contour by going half a shade darker for the outer lips. He also recommends to "try applying your chosen lipstick with a brush first, before perfecting the edge with a lip liner for an ultra defined line."
How to apply liquid lipstick
According to vlogger Jennifer Chiu, lipstick usually bleeds when your lips are dry, so it's best to apply moisturizig lip balm first. You can also apply highlighter for a more defined pout, before dabbing concealer around your mouth with a beauty blender. Use the lippie's wand and start with the outer corners of the bottom lip and then work your way into the middle. According to Jennifer, she closes her lips a few times, and then starts on her upper lip, by working on the cupids bow then to each side. Her extra tip to make it long-wearing is to blot it with tissue first, and then layering with one to two coats for a bolder lip. Watch the full video below:
How to remove lipstick
To remove lipstick, you can use your makeup remover, but you might also want to get a separate makeup remover for your eyes and lips, as the skin in those areas of the face are more sensitive. You can opt for an oil-free formula, such as micellar cleansing water.
How long does lipstick last
There are many factors that come into play, and lots of claims from brands to be critical of (some swear their products can last up to 16 hours). Typically, glossy or sheer lippies will last an hour or until your first meal after application. If you want to prolong the life of the color, however, you can always apply a primer first, or a lip balm and some foundation before swiping on your lippie.
How to wear red lipstick
Due to its powerful look, red lipstick can be intimidating for someone who shies away from attention, but you can start by opting for more muted shades of red instead of the more vibrant ones such as MAC's famous Ruby Woo. If you're concerend about yellow teeth, you can also opt for shades with blue undertones to make your teeth look whiter! And if you're still hesistant to try the bold color, just remember that red lipstick was once a symbol of female resistance. (You go, girl!)
How to get lipstick out of clothes
In a quick fashion emergency, reach for baby wipes or makeup remover wipes if you have some in your purse, and blot the stain away (don't rub as it might spread more). Otherwise, you can try to look for rubbing alcohol, as alcohol helps break down the oil in lipstick. If you're at home, some women swear by dishwash soap or hydrogen peroxide with vinegar. Just remember though that the quicker you get the stain out, the easier it will be.
ADVERTISEMENT - CONTINUE READING BELOW
Does lipstick expire
A liquid lipstick that comes with a wand will last for about a year. To make sure you prolong its life, avoid pumping the wand in and out of the container as doing so will attract bacteria. Instead, swirl the wand in the container to get product and only pull it out when you're going to apply the product on your lips already. For a longer-lasting product, try a bullet lipstick, which will last two to three years before expiring. Aside from keeping track of how long you've had it, you'll really know it's time to stop using a lippie when its texture becomes different from how it used to be.
How to fix broken lipstick
The good news is lipstick is actually easier to maximize once it's outside the tube! A tip we got from makeup artist Jyka Espinoza is to scoop out all the rouge from a bullet. After, you can transfer the remaining product into empty lip palettes. (This process is actually better known in the beauty world as depotting!)
When is national lipstick day
While not a real holiday, National Lipstick Day is celebrated every July 29 by beauty brands and vloggers all over the world. Lots of makeup lines give promos and discounts on this day, so it's best to mark the event on your calendar so you can watch for sales to take advantage of!
Load More Stories