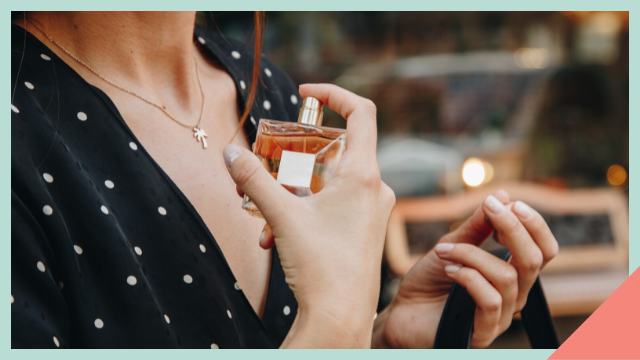 I love discovering new fragrances, but I find that it really helps when you have a signature scent or perfume. It's the kind that people associate with you every time they smell a particular perfume. The fragrance represents your style and personality, and it completes your vibe! If you're still on the lookout for your next signature scent, here's a guide you can turn to before you start shopping!
ADVERTISEMENT - CONTINUE READING BELOW
(Ed's note: There's no rule that you should have just one signature scent. you can have a fragrance wardrobe or a collection of perfumes you can wear for different occasions and moods.)
How can find a new scent that could be your signature perfume?
Ask yourself these questions before buying a perfume.
What everyday scents do you like?
First, find out what everyday scents do you gravitate to. Are you attracted to rich floral scents? Do you love fresh floral fragrances? Do you get uplifted when you smell freshly baked pastries? Or are you into the scents of the ocean? Your answers will determine what fragrance family (scent category) your choice falls under:
Fragrance Families
Fragrance families are divided into eight categories, but we'll discuss the popular ones.
Floral

 

- This the most popular fragrance family! As the name suggests, scents under this category get their fragrance from flowers like jasmines, lilies, roses, and peonies.
Fresh

 

- These scents have green, aquatic, or citrus notes. Fragrances with these notes smell refreshing and zesty. You'll see these words on the perfume's product description: bergamot, mandarin, and lemon. As for the aquatic fragrances, they usually are labeled as ocean-inspired. They're a popular choice during summer.
Oriental

 

- Scents from this family have spicy and sweet notes. Dominant notes are vanilla, cardamom, and cinnamon. These are often paired with floral scents to create a sensual fragrance.
Woody

 

- Perfumes with woody notes either have a smoky or leathery smell. This fragrance family is popular among men's fragrances.
Consider your lifestyle or the occasion
Now that you've decided which type of scent expresses your personality the most, it's time to decide which formula or strength you should get.
Load More Stories