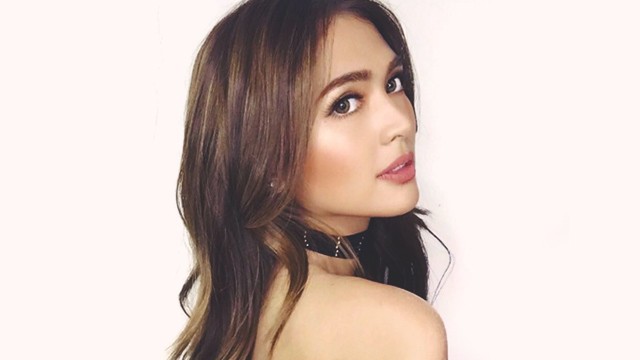 It's one thing to zap zits when you're in puberty, but it's an entirely different thing to battle acne as an adult. When you're in your 30s, anti-aging becomes a major concern, so slathering pore-refining products may not be enough. We interviewed Kristina Reyes, M.D. on how to properly balance age-defying and pimple-fighting skincare:

1. Steer clear of anti-aging ingredients that may trigger acne.
"For 30s and above acne-prone women who want an anti-aging regimen, [they] better avoid some anti-aging ingredients like topical vitamin E, jojoba oil, or other types of butters that would trigger more oil formation and clogging of sebum in the oil glands," Reyes explains. She also advised that there are certain exfoliants, like glycolic acid, mandelic, Malic acid and azelaic acid that can purify the pores. Retinoids can help clear the skin, too.

2. When dealing with hormonal acne, dealing with it from within is key.
Dr. Reyes explains the case of pimples that come with Aunt Flo's monthly visit in detail: "More than 50% of acne prone women would experience acne flares few days before actual onset of menstruation. This can be attributed to the low level of of female hormones (estrogen and progesterone) compared to the male hormone level (testosterone, which is a male hormone is still being produced in consistent small amounts in women) five to ten days before menstrual bleeding. Usually, a woman cycle consists of 28-30 days. During the first 15 days, there would be an increase in estrogen levels and it starts to fall on the 14th day onwards until it reaches its lowest level days before the actual bleeding. Progesterone on the other hand will start to rise on the 14th day of cycle then levels will go down together with estrogen. The slight rise of progesterone during the mid cycle will trigger sebum/oil production in the sebaceous glands,while the higher level of testosterone before menses will activate the sebaceous glands to make more oil."

She also revealed that some lucky women who aren't prone to having pimples can look more radiant when their period is about to draw near. On the other hand, acne-prone women will produce a large amount of thicker sebum/oil on their face that would clog the pores together with dead skin cells and bacteria. This then will eventually lead to acne flare. She disclosed that there are medications a woman can take to prevent this. "For hormonal acne, some birth control pills may help by increasing estrogen and negating the effects of testosterone. Some hormonal medications (spironolactone, flutamide, cyproterone acetate, finasteride, and cortexolone 17α-propionate) may also be prescribed by your doctors if the acne flares persist. But the use of this should be regulated by your doctors since these medicines are not for everyone. They have some serious side effects and your doctor will help you decide if it's right for you and your condition," she clarifies.


ADVERTISEMENT - CONTINUE READING BELOW
CONTINUE READING BELOW
Recommended Videos
Load More Stories