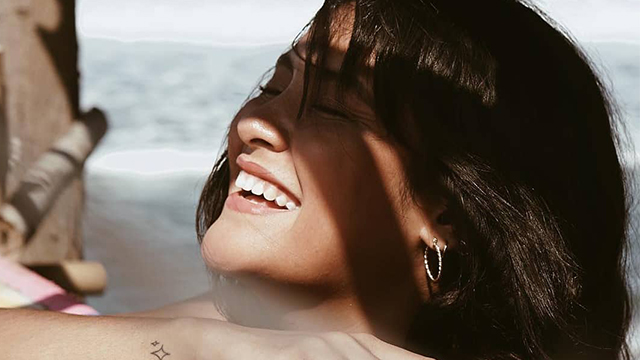 We turn to minimal makeup looks when the temps are high, when we'd rather look simple and elegant, or when we want to draw attention to our skin. What's more, you'll likely ditch your eye makeup because it can be time-consuming—but that doesn't have to be the case. Eye makeup might be tricky to master, but they're well-worth the effort. Never look washed out or boring with these simple yet glowing eye makeup looks:
Bronze Bombshell
Feel confident in this sexy, sultry look. Keep your brows bushy, and bronze up your skin where the sun naturally hits. Apply dark brown eyeshadow on the crease of your eyes and your lower lash line, and color your lids gold. Blend with a fluffy brush. Finish the look with red lipstick and mascara.
Smudged-Out Cat Eye
Winged eyeliner can take a lot of time and patience to achieve. For effortless application, create a cat eye with eyeshadow instead of liquid eyeliner. With an angled brush and black eyeshadow, line your eyes and flick, then blend the shadow out for a more sultry effect. Pair this look with rosy cheeks and plum lips—it'll match all your office ensembles.
Monochromatic Makeup
For an all-over burnt sienna look, apply orange or peach shadow on your lids and blend all the way up to your brow bone with an eyeshadow brush. Use a fluffy brush to sweep and lightly blend the same shade onto your cheeks.
Remember: Eyeshadow is a lot more pigmented than blush, so a few strokes go a long way. Complete the look by dabbing the shade onto your lips, and sealing the color with clear lip gloss.
Orange Eyes
You can wear an orange eyeshadow look anywhere. The safe way to pull off the statement color is by toning down the rest of your makeup. Apply a bright orange hue over your lids. Contour your cheeks with a cool matte bronzer and swipe on a warm-toned lipstick for a my-lips-but-better pout.
Putting on eyeshadow may seem like an extra step, but it's key to looking glowing and polished with minimal makeup. A neutral palette like the BYS Safari Palette helps you achieve a quick yet gorgeous makeup look for any occasion. With 12 eyeshadow colors, it has the deep shades of brown to match or complement your skin tone, and orange and peachy hues to brighten up your skin.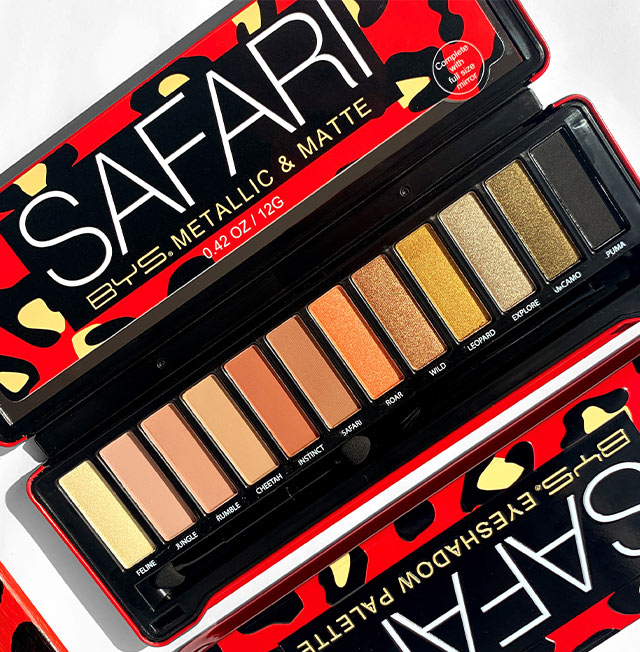 Apply and blend your chosen shade easily and precisely with the BYS Safari Brush Set, composed of a travel-size powder brush, blush brush, foundation brush, eyeshadow brush, and an angled eye and brow liner brush.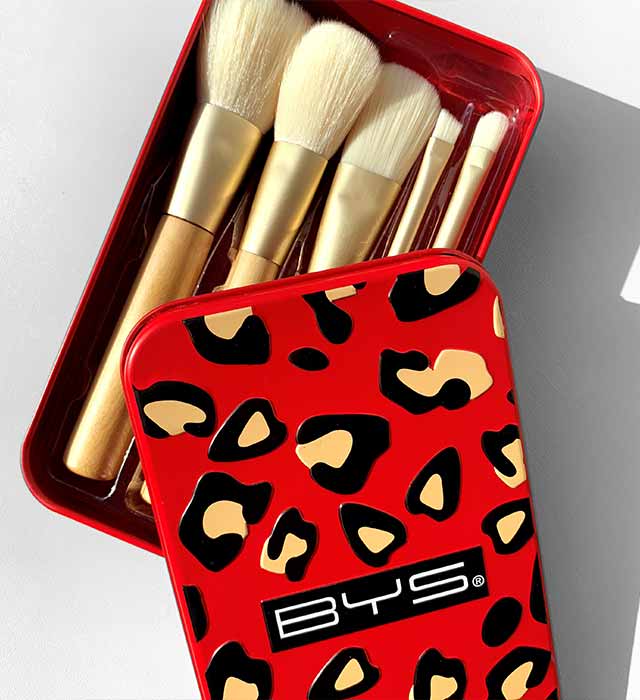 Shop the Safari Collection at BeautyBeat.ph and follow @byscosmetics_ph on Facebook and Instagram for product updates, as well as makeup tips and tricks.
This article was created by Summit Storylabs in partnership with BYS.