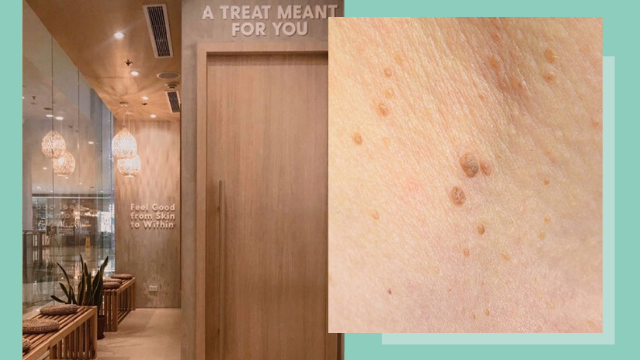 In case you weren't aware, all warts found in any part of your body are caused by the same thing: human papillomavirus or HPV. It's far more than just a sexually transmitted infection—although that remains to be the most contagious and dangerous one, especially for women—as this can be passed on via skin-to-skin contact, even through others' towels or shoes. 
ADVERTISEMENT - CONTINUE READING BELOW
At any given time you have wet, damaged, or broken skin, like a scrape or even a hangnail, you're prone to contract a wart. If you already have warts on other parts of your body, it can spread to other areas. Surprisingly, biting your nails also makes you susceptible to the spread of warts on your fingertips or around your nails. 
CONTINUE READING BELOW
Recommended Videos
Not all warts look the same. There are different strains that cause different kinds of these skin bumps, and these are more commonly found among children and young adults, and those with a weak or compromised immune system. It takes about one to five years for a wart to disappear on its own, but it could be a longer wait for large, clustered bumps, especially those found in sensitive areas. 
But let's be real, warts found on the face and neck can be a source of insecurity. Instead of waiting for one to five years for those bumps to disappear, why not do something about those warts and finally get rid of them? Below, we round up all the skin clinics in the metro that can help you get rid of annoying warts for good!
ADVERTISEMENT - CONTINUE READING BELOW
1. Shinagawa LASIK and Aesthetics
Price: Starts at P5,000 for electrocautery and P15,000 for laser
Location: Mezzanine The Enterprise Center Tower 2, 6766 Ayala Ave. cor. Paseo de Roxas, Makati City; 21st Floor Hanston Square Bldg., #17 San Miguel Avenue, Pasig City
As Japan's leading aesthetics center and the world's top LASIK clinic, you can't go wrong with their reputation of high standards and cutting edge technology. Shinagawa offers both electrocautery and laser treatments to remove unwanted warts.
ADVERTISEMENT - CONTINUE READING BELOW
2. SvelT'i
Price: P2,600
Location: 5F South Insula Building, Timog Avenue, Quezon City; GF Millenium Place Meralco Avenue, Pasig City
You can expect advanced health and beauty services (invasive and non-invasive) through state-of-the-art technology at Svelt'i clinics found in Timog and Ortigas. Follow your wart-zapping treatment with their photodynamic therapy to help facilitate your skin to heal faster.
ADVERTISEMENT - CONTINUE READING BELOW
3. Stelton Dermascience
Price: Starts at P1,000
Location: Ayala North Exchange Tower, Makati City; One Bonifacio High Street Mall, 5th Ave., Taguig City
With a thrust that says "Skin Science. Mastered," you would only expect top-of-the-line treatments and service from Stelton. It's the same company behind two other beauty clinics, Oracle Korean Aesthetic Clinic and HairX Hair Removal. Their Warts Removal and CO2 Laser treatments are popular choices to help you achieve wart-free skin.
ADVERTISEMENT - CONTINUE READING BELOW
4. Simply Skin
Price: Starts at P500
Location: 2F Shoppesville Greenhills Shopping Center, Ortigas Avenue, San Juan City; 4F Ayala Malls Cloverleaf, A. Bonifacio Avenue, Quezon City; Lower Ground Floor SM North Edsa Annex, EDSA corner North Avenue, Quezon City; more locations here.
If your threshold for pain isn't that high, go for Simply Skin's laser wart removal that uses intense light beams that shrivel your warts until they fall off. As a clinic that prides itself in treatments that induce less pain and scarring on its clients, they even offer a free application of anesthesia on your wart-prone area if you're really anxious. 
ADVERTISEMENT - CONTINUE READING BELOW
5. SkinHouse
Price: Starts at P850
Location: 2F 170 Mayon Street cor. Retiro, Quezon City; 2F 8006 Pioneer Street corner United Street, Kapitolyo, Pasig City; Lower Ground W City Center, 30th St. Corner 7th Avenue, Taguig City
This beauty and laser clinic specializes in non-invasive cosmetic procedures with very short to zero downtime. Through their electrocautery procedure, your warts are prodded with a needle-like tool with a hot tip that cauterizes your warts and prevents bleeding. This leaves a small scab in the area, but is expected to "drop off" in one to two weeks.
ADVERTISEMENT - CONTINUE READING BELOW
6. Aesthetica Asia Medical Spa
Price: P5,500
Location: 2F Eight One Eight Building, 818 Arnaiz Ave., Makati City
This Makati aesthetics clinic is known for their accommodating staff and making first-time clients feel welcome and comfortable. Target those pesky warts with their electrocautery service, which clients claim to have a downtime of less than two weeks.
ADVERTISEMENT - CONTINUE READING BELOW
7. Flawless Face & Body Clinic
Price: P6,600
Location: 2F Eastwood Cyber & Fashion Mall, Quezon City; 2F Light Mall, SMDC Light Residences, EDSA cor. Madison St., Mandaluyong City; 4F SM Makati, Ayala Center cor EDSA Makati City; more locations here.
With almost two decades of experience in dermatology, expect Flawless to deliver consistent quality service with their trained aestheticians and medical doctors who undergo a comprehensive training program before they are certified practitioners of the brand. Get rid of your warts and skin tags with their Warts Removal procedure via electrocautery.
ADVERTISEMENT - CONTINUE READING BELOW
8. Aesthetic Science Clinic
Price: P120 per wart; P3,000 per area
Location: GF Jupiter Place Building, Jupiter Street, Makati City; GF Kennedy Center Building, Prime St. cor. Venture St., Muntinlupa City
For those who live in the south, Aesthetic Science has two branches located in Makati and Alabang. Led by Dr. Yanee Vasquez, the Aesthetic Science team aims to provide affordable, medical-based body and skin care treatments in a spa-like environment.
ADVERTISEMENT - CONTINUE READING BELOW
9. SkinStation
Price: Starts at P900
Location: 3F Estancia East Wing, 1605 Meralco Ave, Pasig City; 2F Greenhills Shopping Center Connecticut Arcade, Ortigas Avenue, San Juan City; Cinema Level, Century Mall, Kalayaan Avenue, Makati; more locations here.
Formerly known as Godiva Skin Station, the skincare company prides itself in offering the latest in skin innovations, with their diode laser hair removal as their most popular service sought after by clients. They also have an electrocautery treatment for warts removal. Just don't forget to ask if they have any on-going promo packages—an affordable advantage they're also known for! 
ADVERTISEMENT - CONTINUE READING BELOW
10. Beautylosophy & Skin Club by MBM
Price: P1,500
Location: 2G Crescent Park Residences, 2nd Ave. cor. 30th St., Taguig City; 364 El Grande Avenue, BF Homes Phase 3, Parañaque City; 96 Green Meadows Avenue, Quezon City
From body shaping and contouring, facial treatments, to painless body hair removal, Beautylosophy is a one-stop shop for affordable aesthetics services. Their Electrocautery Treatment is a best-seller among their clients to keep their skin wart- and tag-free.
ADVERTISEMENT - CONTINUE READING BELOW
11. Aesthetica by Jesi Mendez
Price: P2,000
Location: BL-03 Unimart Estancia Capitol Commons, Meralco Ave, Pasig City
Yes, one of the country's most popular salons now has a cosmetics clinic in its effort to expand its beauty-related services. If you live or work near Kapitolyo, their first branch is located in Capitol Commons, so you can schedule an appointment for their electrocautery service to say goodbye to your warts.
ADVERTISEMENT - CONTINUE READING BELOW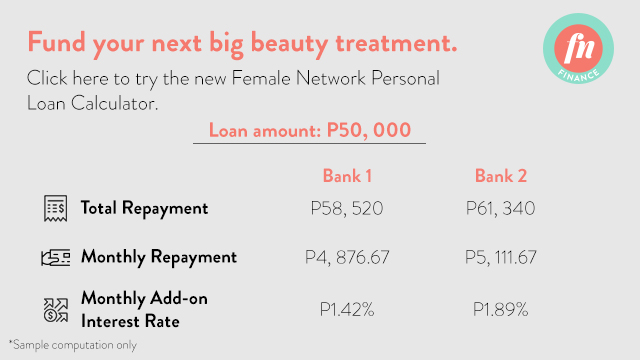 Load More Stories