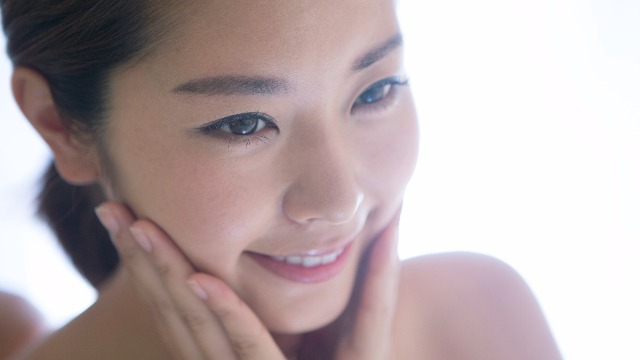 Your late 20s is the best time to make the most out of every opportunity life has to offer—from traveling to dream destinations, to climbing up the career ladder, even finding love. You're no longer a naïve fresh grad, and the wisdom you've gained along the way should help you make better life choices.

But in your quest to seize the day, you might be forgetting to take care of yourself—especially your skin. By the time you turn 30, your skin won't look as supple as it once did. Here are the most common skin problems you should look out for before you cap off your 20s.

Wrinkles and fine lines
Are you starting to see fine "smile lines?" This is because we naturally lose collagen, the main protein that gives skin strength and elasticity, as we age. The result: Fine lines and wrinkles, especially around your eyes and mouth.

Acne
Some people still get pimples in their late 20s and early 30s. You can attribute your skin's breakouts to hormonal fluctuations, which are triggered by stress and inflammation.

Stretch marks
Stretch marks occur when the skin is rapidly stretched due to pregnancy or weight gain, disrupting your body's normal collagen production process. These "tiger stripes" usually appear around the arms, hips, butt, and stomach area.

Skin pigmentation
You become more susceptible to melasma, a common condition distinguished by darker and discolored patches of skin, when you're nearing your 30s. It's usually caused by hormonal imbalances due to stress, pregnancy, and contraceptive use.

The best way to avoid these skin problems is to invest in an easy, yet effective, beauty routine. The kojie.san Skin Lightening Series is a skin brightening solution that helps your skin stay soft and supple using kojic acid, an active ingredient proven to lighten skin.

Start your regimen by cleansing your face using the kojie.san Skin Lightening Soap and the kojie.san Cleanser + Toner, and follow it up with the kojie.san Face Lightening Cream. You should also apply the kojie.san Skin Lightening Lotion with SPF 25 on your body in the morning, and the kojie.san Body Lightening Lotion after your evening bath. Prepare now in your late 20s and you'll be saying hello to smoother, fairer skin down the line.

Visit kojie.san's website and Facebook page to learn more.
This article was created by Summit Storylabs in partnership with kojie.san Skin Lightening Series.