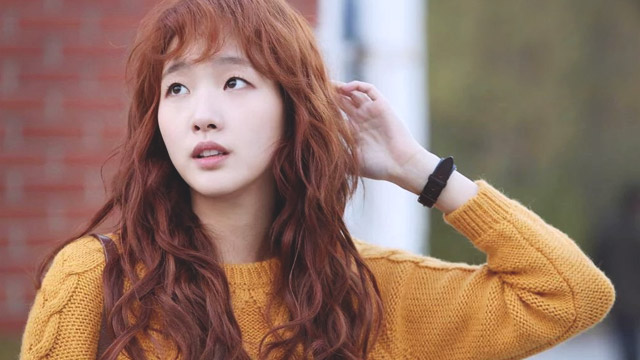 If you were all about super sleek and straight Cher hair in 2017, then it's time to book that perm appointment with your stylist, as folks from Elle and Bustle announce that kulot is back!
Curls are said to be big this 2018, whether they be '80s rocker ringlets or relaxed Korean S-waves. Having curly or wavy hair can easily take you from day to night as your tresses will always have volume that automatically looks glamorous. Texture is everything, and achieving it is easy with a bottle of mousse or sea salt spray.
ADVERTISEMENT - CONTINUE READING BELOW
CONTINUE READING BELOW
Recommended Videos
Yes, there are a lot of perks when you're kulot, but of course, you'll still need to make sure your hair is healthy. For those who have natural waves or are already sporting the look, it's important to avoid:
Heavy shampoos and conditioners with sulfates
ADVERTISEMENT - CONTINUE READING BELOW
Hair products that are too creamy and are not calibrated for wavy hair can weigh down your curls, making them look tired, drab, and frizzy. Opt for shampoos with no sulfates and parabens for that healthy bounce. If you can go for a day or two without shampooing, then all the better!
Forget about your curling iron (duh) and even your blow dryer: heat damage can cause your hair to look limp, and if you've got natural waves, it may take a while (and a lot of growing out) to get your tresses back into shape. If you really, really need to blow dry your hair, then make sure to always use a diffuser.
Hairbrushes and fine-toothed combs
Keep the frizz at bay and keep your curls intact by using large-toothed combs only when you need to. If not, just quickly run your fingers through your hair and leave it be for the rest of the day!
ADVERTISEMENT - CONTINUE READING BELOW
Whether or not you get on the kulot train, there are still a lot of timely style options to choose from! For 2018, these will definitely be hits:
Blunt Bobs
2017's most popular style is still going strong this 2018! This hair length looks good both on straight or wavy hair—just check out Anne Curtis' cut!
ADVERTISEMENT - CONTINUE READING BELOW
Grade School Braids
Remember those long pleats you used to have back in the day? Now's the time to sport them again. If you've got the skill and the patience, you can go messy or take it a notch higher by using different kinds of braids for more texture.
ADVERTISEMENT - CONTINUE READING BELOW
Head Scarves, Bandanas, and Wide Headbands
Time to sift through your mother's closet for those beautiful silks that can be the highlight of your outfit!
ADVERTISEMENT - CONTINUE READING BELOW
Scrunchies
Scrunchines—which some call "scoongies"—are back with a vengeance. Relieve the '90s with this classic, no-frills hair accessory!
Comments
Load More Stories