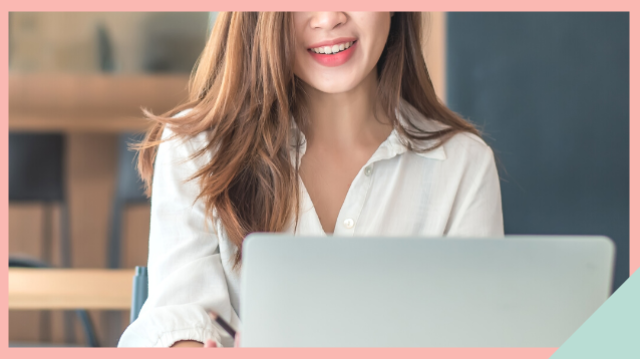 Just like our body, our hair scalp has sweat and oil glands that can be a breeding ground for bacteria and bad odor. Factors like heat, humidity, and pollution also contribute to the smell of your hair. Frequent washing can eliminate these hair problems but you might want to consider spritzing some hair mist after!
ADVERTISEMENT - CONTINUE READING BELOW
Hair mist helps freshen up your locks if they start to get smelly midday when you're out and about with no time to take a shower. Remember not to confuse hair mist with a regular perfume! The latter contains alcohol which can make your hair dry and brittle. Best to find a hair mist that is gentle on your strands while giving off a pleasant smell. Below, we rounded up hair mists that are worth the spritz:
1. Luxe Organix Anna Cay 2-in-1 Hair Mist
P199/100ml, available online
If you're a huge fan of Anna Cay, you need to check out her collab with Luxe Organix! They came up with a hair mist that doubles as a hair perfume and instant keratin treatment! Not only does your hair get a nice smell, it also becomes smooth, manageable, and protected against heat. You can choose the invigorating scent of musky rose or go with fresh floral that feels like a summer breeze. 
CONTINUE READING BELOW
Recommended Videos
FN Tip: Before spritzing, shake the bottle to mix the fragrance and keratin treatment. Spray as needed and notice how the result also gives your hair some added shine!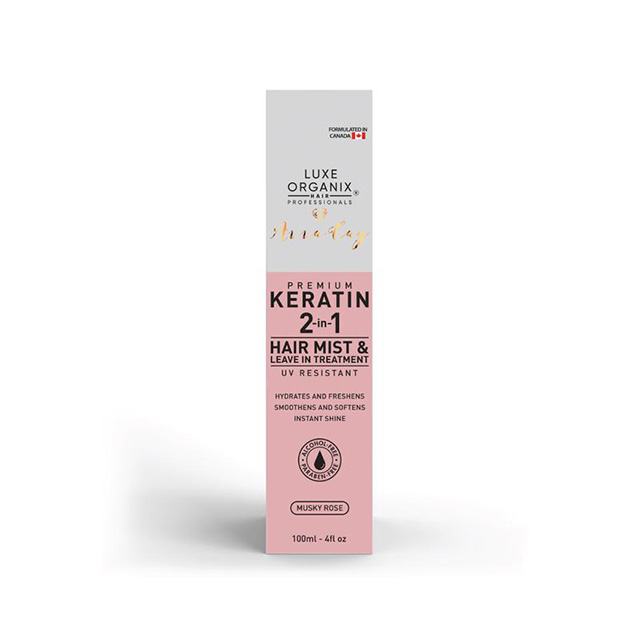 2. Human Nature Conditioning Hair Mist
P229.75/100ml, available online
With a tropical bloom scent, this hair mist eliminates the stubborn hair odor that usually accumulates after being exposed to smoke and having a sweaty scalp. It's also perfect for conditioning your hair even you're not in the shower. A few spritzes can already hydrate thirsty tresses as well as tame poofy hair especially on hot and humid days. And as always, expect that your hair is in good hands because Human Nature is known for using natural ingredients. This hair mist, in particular, has jojoba to help condition and soften your locks. It also feels light when sprayed so it won't weigh your hair down.
ADVERTISEMENT - CONTINUE READING BELOW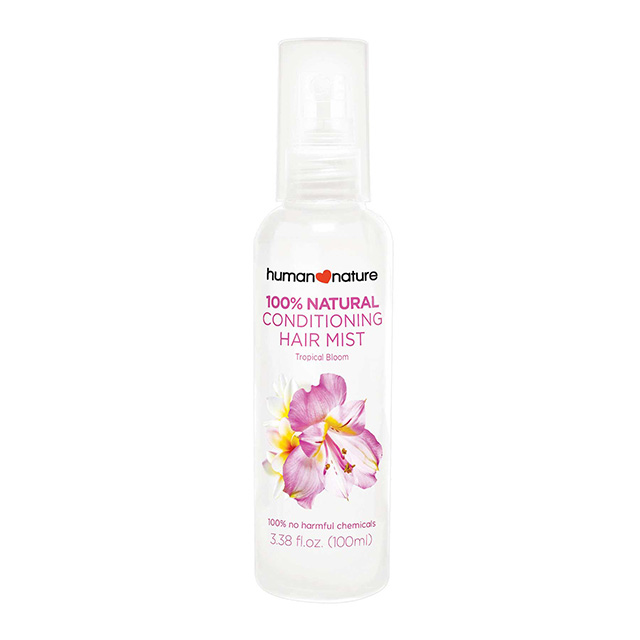 3. Fresh Jeju Aloe Ice Hair Mist
P99/100ml, available online
This aloe vera-infused hair mist has a mild yet refreshing scent, ideal if you are new to hair mists and are quite sensitive to certain fragrances. You'll also love how this hair mist can give your head a cooling sensation. It also tames frizz and flyaway leaving your locks with smooth and tangle-free results!
ADVERTISEMENT - CONTINUE READING BELOW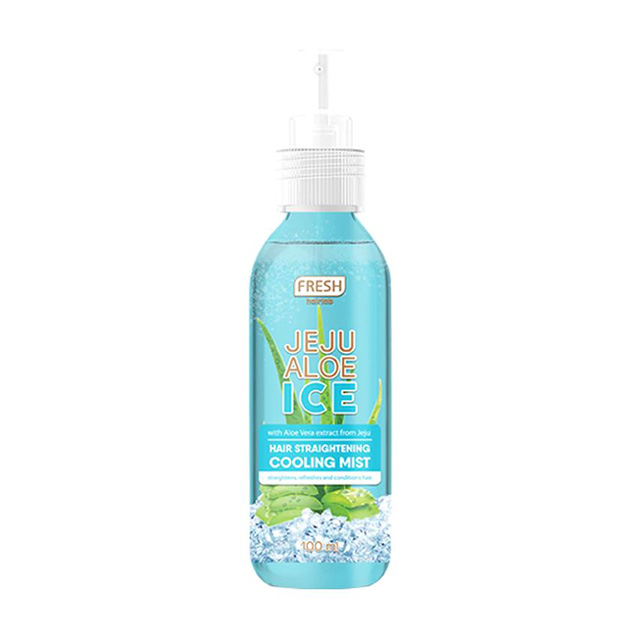 4. Naturals Coconut Hair Oil Mist
P199/60ml, available online
Coconut oil is a potent haircare ingredient offering a wide range of benefits: it can make your hair grow thicker, it controls frizz and split ends, it can naturally protect hair against sun damage, and it boosts shine without making your hair look oily. Let's not forget its antibacterial properties which can help prevent bacteria and odor buildup on your hair and scalp. Now you can reap the wonders of coconut oil in this hair mist from Naturals by Watsons. It is made for fine, limp hair in need of instant nourishment and moisture. As you apply the product, the coconut oil does the job of penetrating damaged strands in an effort to repair and revive hair from its dry and dull state. The result? Full and shiny locks!
ADVERTISEMENT - CONTINUE READING BELOW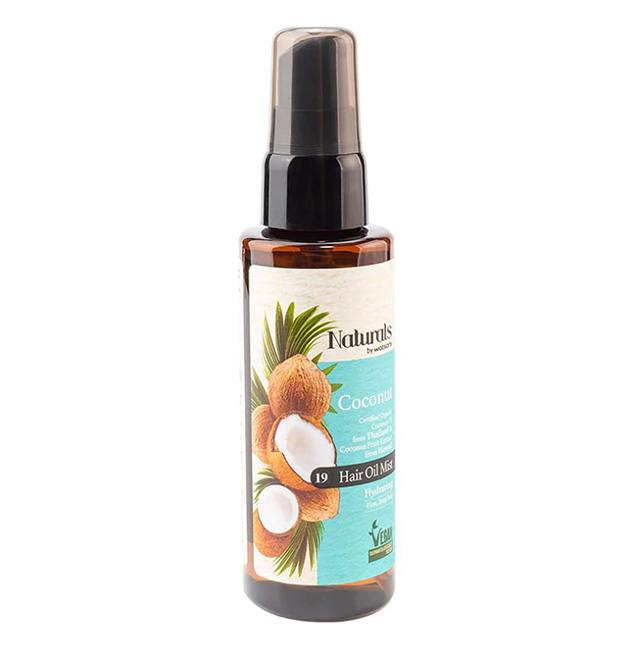 5. A'Pieu Raspberry Vinegar Hair Mist
P400/105ml, available online
You're probably wondering what raspberry and vinegar smell like when combined. To give you a hint, they produce a sweet, citrusy scent! They also work together to soothe damaged scalp. In case you didn't know, rinsing vinegar is like deodorant for your scalp. It neutralizes odor by getting rid of dirt and oil buildup. Raspberry, on the other hand, acts as the superfood ingredient that nourishes hair with vitamin E and influences the pleasant aroma of this hair mist.
ADVERTISEMENT - CONTINUE READING BELOW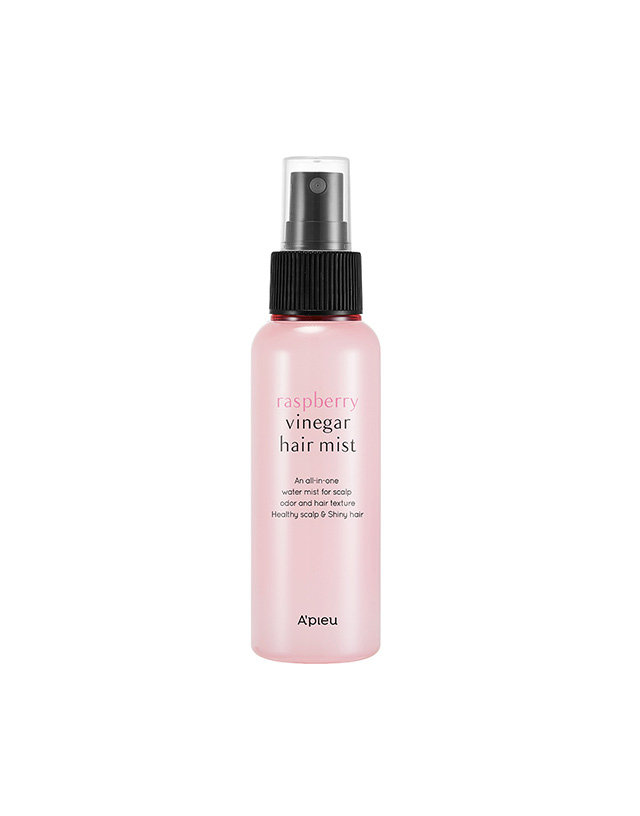 6. Beauty Bakery Skin Delicious Hair & Body Spray
P324/100ml, available online
Make the most of your fragrance mist by finding a product that is compatible with both your hair and body! This multipurpose mist helps soften the strands, soothe the scalp, and moisturize your skin. In picking a scent, you'll never run out of dessert-inspired options. There's Creamy Vanilla, Sweet Pea + Vanilla Pod, Fresh Strawberries and Green Tea, Watermelon, Milk & Honey, Chocolate Hazelnut, and Vanilla Sugar. Each product masks the unwanted odor we usually get from being exposed to heat, humidity, and pollution. It's up to you which scent suits your preference!
ADVERTISEMENT - CONTINUE READING BELOW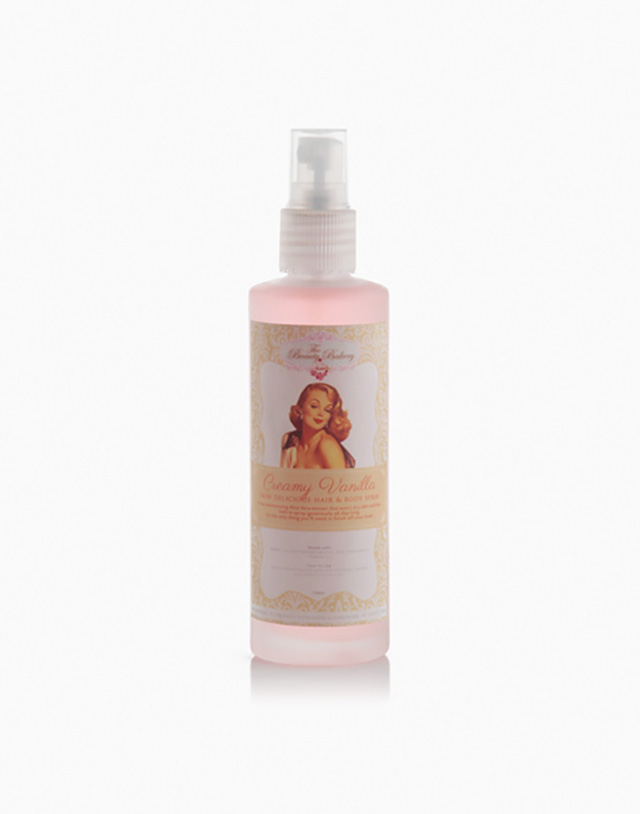 7. Tokyo Posh Hair Shield Hair Sanitizer
P295/125ml, available online
Want to smell clean? It's time you get introduced to this hair sanitizer. This type of hair mist drives away dirt and bacteria from your hair. It comes in handy especially if you're heading out for some errands. You can easily spritz it while you're on the go. Aside from sanitizing your hair, this spray has conditioning benefits that tame the frizz. Now your hair receives the care and protection it deserves.
ADVERTISEMENT - CONTINUE READING BELOW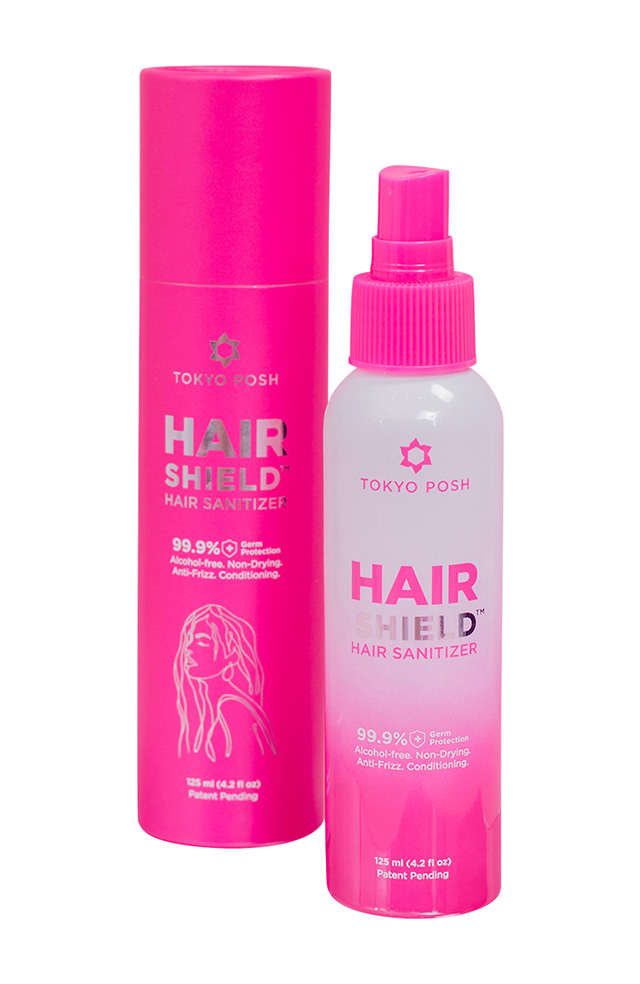 Load More Stories