Hair loss after giving birth is common, and it can be scary, but there are some ways to cope with it until that stage passes. But did you know you can also experience hair fall during pregnancy? 
ADVERTISEMENT - CONTINUE READING BELOW
A few days before actress Ryza Cenon surprised the world with her pregnancy announcement on June 23, 2020, she debuted a pixie cut on Instagram. No one thought she had her hair cut short because of hair fall during pregnancy. 
"Short hair, don't care," the first-time preggo wrote as a caption, along with the hashtags #hairproblem and #severehairfall. But as it turned out, her hair thinning issues was due to being pregnant.
ADVERTISEMENT - CONTINUE READING BELOW
Recommended Videos
"Dahil din po sa pagiging buntis ko dahil nag-hair fall po ako. Kapag naliligo po ako, ang dami talaga," Ryza told Pep.ph in an exclusive interview via Facebook Messenger. She admitted to wanting to go bald but couldn't go through with it due to upcoming projects. 
Hair loss during pregnancy happens to only few women 
Most pregnant women usually have thicker, luscious locks during pregnancy. Rising estrogen levels during pregnancy slow down the natural cycle of hair follicle shedding, which causes some women to lose fewer hairs while pregnant. But it's not always the case. 
A small number of pregnant women experience telogen effluvium or excessive shedding of hair. According to the American Pregnancy Association, it's because "the first trimester may stress the body as the balance of hormones shifts dramatically to support the growing baby." 
The condition is not unique to pregnant women and can also happen to women who've had a miscarriage or stillbirth. It can also occur in women (even men) and women who experience other hormonal changes or undergo stress, shock, or trauma. 
ADVERTISEMENT - CONTINUE READING BELOW
Hormones or stress can cause 30% of hair or more to go into the telogen or "resting" phase of the hair life cycle. As a result, instead of losing an average of 100 hairs a day, a person who has excessive hair fall may shed more than 300 hairs daily. 
But it's not easily diagnosed. A person may not notice that she's shedding her locks until two to four months after when it's already considerably thinner. But don't fret. Telogen effluvium is temporary, like many other pregnancy symptoms, but it may persist until after giving birth. 
ADVERTISEMENT - CONTINUE READING BELOW
Should you be alarmed if you have hair loss during pregnancy?
Telogen effluvium is not abnormal, but it's less common than postpartum hair loss, affecting nearly half of all women. 
There isn't much to do to prevent or treat it, except to eat a healthy diet and try not to put more stress on your hair. Your hair should return to normal within six to 12 months after giving birth. (Click here for ways to care for your hair while pregnant and here for ways cope with postpartum hair fall.) 
Though having it during pregnancy may prolong the condition, it's still not severe enough to cause bald spots. But it can point to other underlying problems such as hormonal imbalances due to thyroid disorders and iron deficiency. 
The thyroid produces hormones that control many activities in our body. Hyperthyroidism is a condition when the thyroid produces an excessive amount of hormones. The more common disorder is hypothyroidism, or when your thyroid does not produce enough hormones. Its symptoms include sensitivity to cold, weight gain, constipation, and intense fatigue.
ADVERTISEMENT - CONTINUE READING BELOW
When you're pregnant, your body produces more blood to supply and sustain your developing baby. This requires preggos to eat more nutrient-rich foods. If you have low iron, you may also experience headaches, rapid heartbeat, fatigue, and chest pains.
If you feel that your hair loss is due to underlying issues, it's best to bring up these concerns with your doctor for your peace of mind.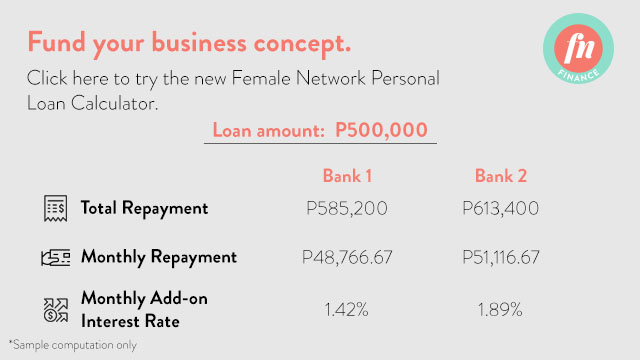 ADVERTISEMENT - CONTINUE READING BELOW
Load More Stories