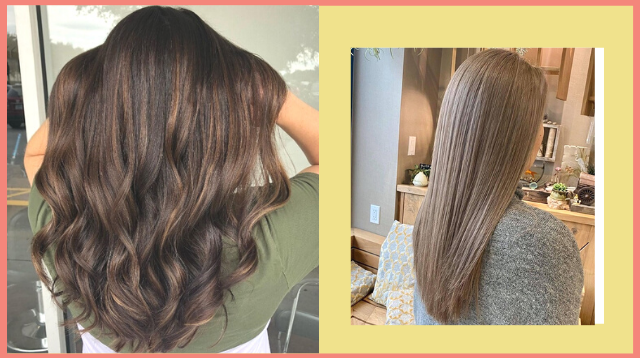 Even though we'd love to try every hair color under the sun, we can only have one at the end of a salon appointment. Thankfully, it's just hair—it grows back, and more importantly, you can always dye it another shade next time. It won't hurt to always have your color choices on point though, so that's precisely what we'll be helping you out with today. If you're due for a makeover, we've collected a bunch of foolproof hair dye ideas for you to choose from. Scroll ahead to take your pick!
ADVERTISEMENT - CONTINUE READING BELOW
15 Classic and Flattering Hair Dye Ideas for Your Next Makeover
1. Chocolate Brown
Nothing says classic like an iteration of a chocolate 'do. This warm-toned dark brown can be pulled off by basically anyone, so it's up to you to give it your own personal spin. Our recos? An elegant solid dye job with just this color or a multi-dimensional chocolate-ash balayage!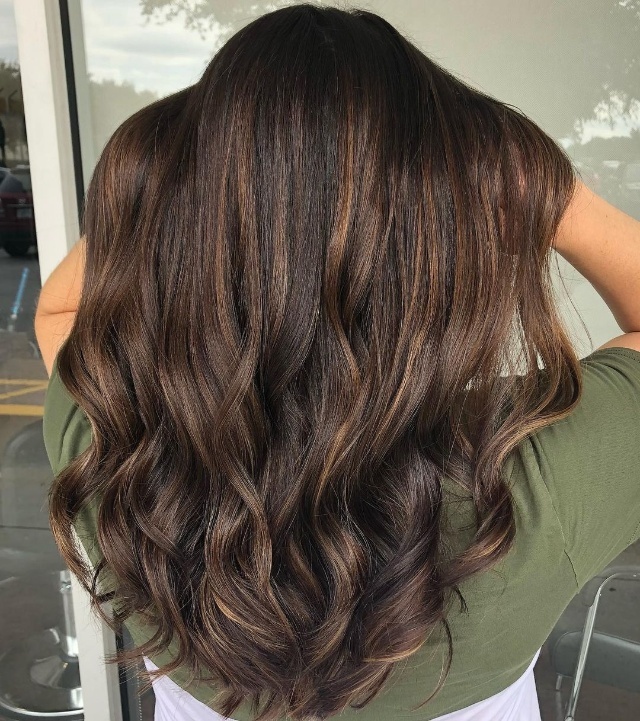 2. Chestnut Brown
If you're aiming for dark brown locks with a more vibrant shine, go for the chic, skin-enhancing tone of a chestnut brown. The reddish and golden reflects of this color are perfect for those with tan skin, but rest assured that anyone can rock it any time for a subtle change!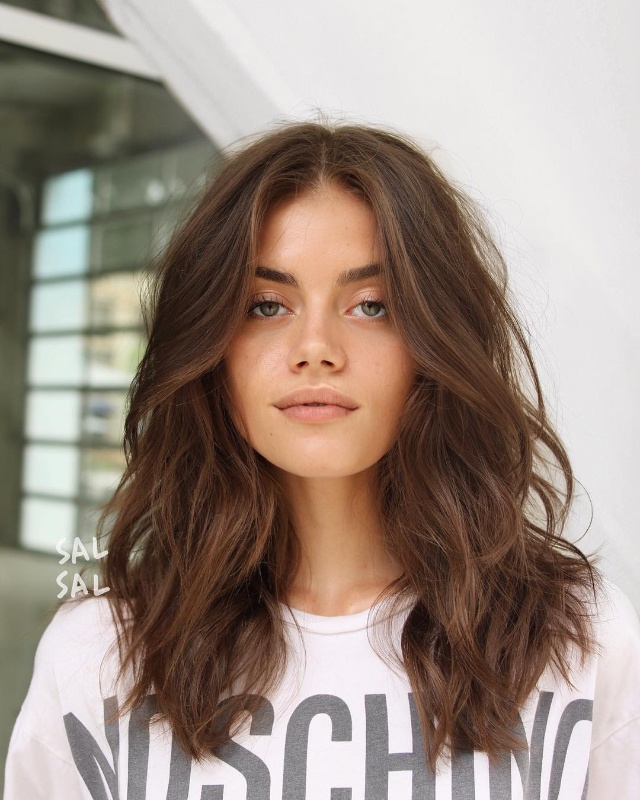 ADVERTISEMENT - CONTINUE READING BELOW
3. Copper
Let's be honest: Anya Taylor-Joy's iconic role as Beth Harmon in Queen's Gambit made all of us want to try being a redhead. Luckily, the shade is quite forgiving if you choose the right technique for you. Copper highlights are a safe, foolproof choice, but a copper dip-dye or a full-on copper melt look are your best bets for an instant statement.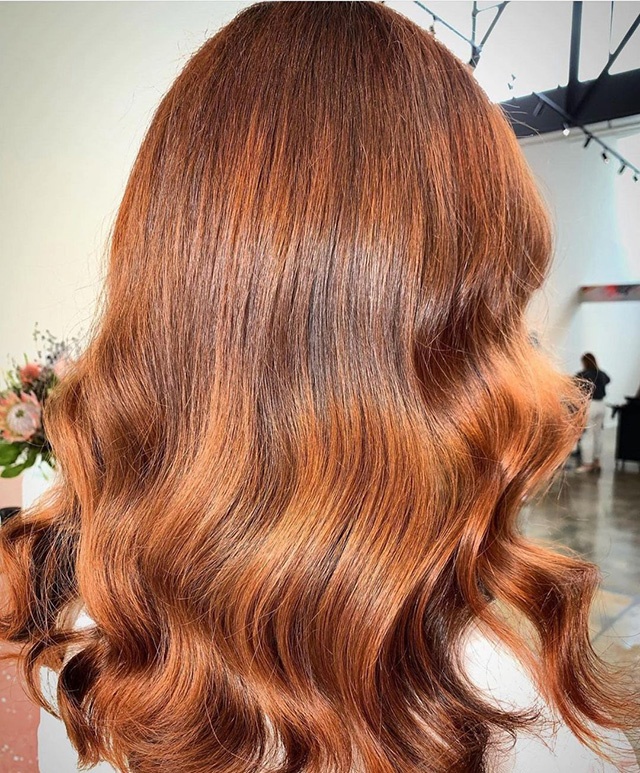 ADVERTISEMENT - CONTINUE READING BELOW
4. Mahogany
Not ready to go red yet? Take it slow with deep mahogany tresses instead. What we love about this color is that it only grabs attention under bright lights, making it perfect for those who want a playful dye job that won't break the office dress code.
ADVERTISEMENT - CONTINUE READING BELOW
5. Ash Brown
Hair transformations don't always have to come with multiple rounds of bleaching. Dyeing your locks a beachy ash brown (a cool-toned brown), for one, will lift your natural color without straying too far from the neutral spectrum. It's a great starting point if you plan on going blonde, too!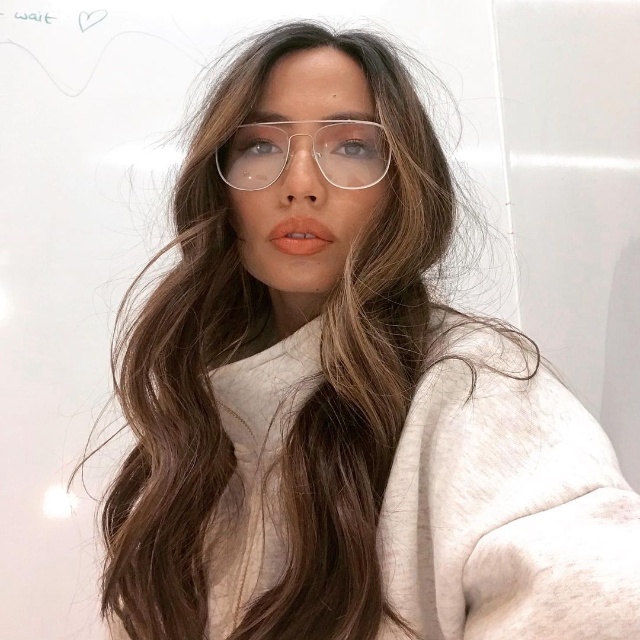 ADVERTISEMENT - CONTINUE READING BELOW
6. Milk Beige
Hailing from J-beauty, this gorgeous hair trend is basically the color of a milk-heavy latté. It can look gorgeous on anyone, but a particularly flattering pick for fair skin because of the touch of warmth—in other words, it won't wash you out like other light hues.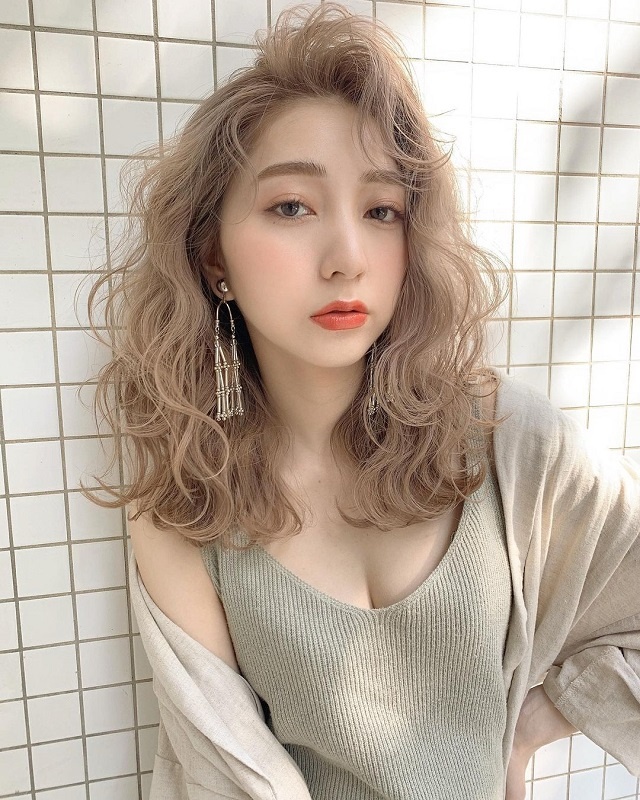 ADVERTISEMENT - CONTINUE READING BELOW
7. Light Ash Blonde
At this point, some of you are probably wondering if there's an in-between shade for #5 and #6—well, this is it. A combination of warm and cool tones, a light ash blonde 'do is a flattering entry-level blonde perfect for Asian skin tones. Its ashy undertone in particular prevents the shade from turning brassy quickly, which is a common concern for bleached hair.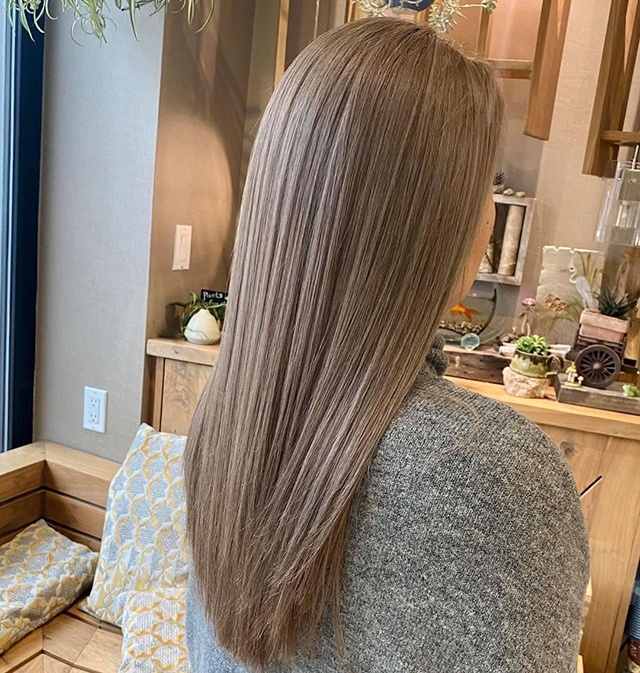 ADVERTISEMENT - CONTINUE READING BELOW
8. Bronde
The bronde or brown-blonde is a favorite among Hollywood celebrities (e.g. Gigi Hadid, Hailey Bieber, and J. Lo) because it's just that effortlessly cool. The fusion of the natural tones of brown with streaks of blonde gives the wearer the best of both worlds. By the way, it looks extra stunning with a natural or beach-induced tan.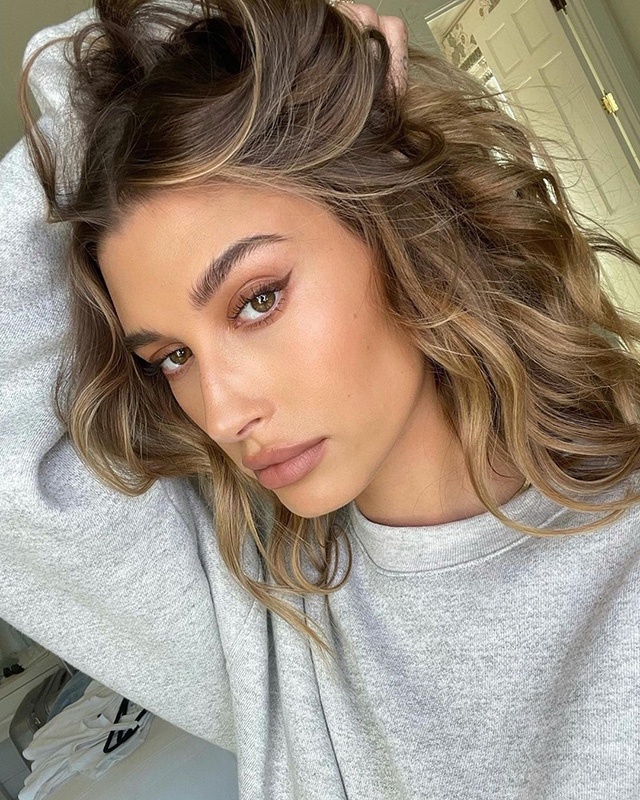 ADVERTISEMENT - CONTINUE READING BELOW
9. Blonde
Everyone should try going blonde at least once in their life. It's a hair- and potentially life-transforming change, and the coolest thing about it is that there's not only one way to do it. You can start slow with a dark honey blonde, or try a buttery blonde for the Barbie-esque feel. In case those are still too subtle for you, a platinum blonde color is always there to give your locks the lift it needs.
ADVERTISEMENT - CONTINUE READING BELOW
10. Highlights
Most professionally-done dye jobs often don't compose of just one shade. That's why if more than one hue in this list has piqued your interest, consider combining them in one look. One color can be your base, while the other can serve as highlights. The more unique the color combo, the more one-of-a-kind your final hair color can be!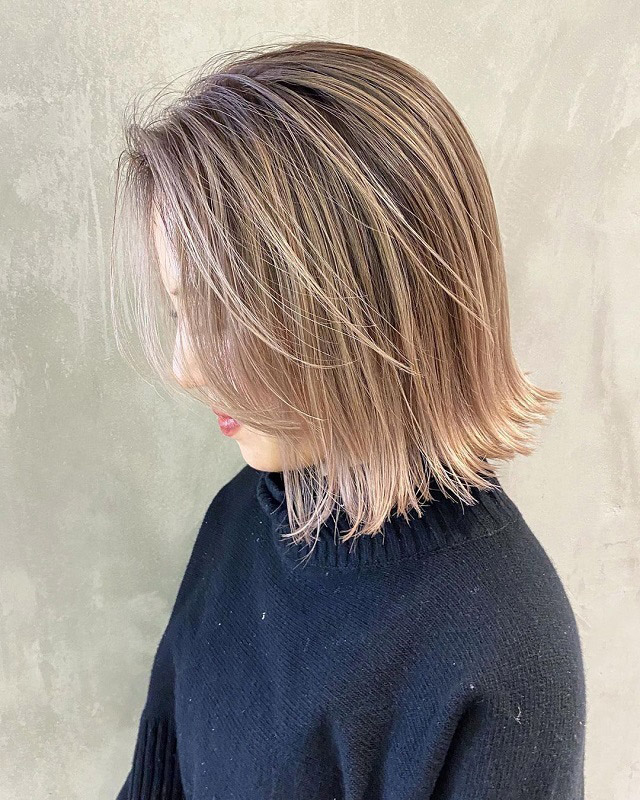 ADVERTISEMENT - CONTINUE READING BELOW
11. Split Dye
The "hidden" hair color or split dye trend is well on its way to becoming a classic. This technique your best option for trying a statement color without fully committing to it, on top of the final look being fun to look at!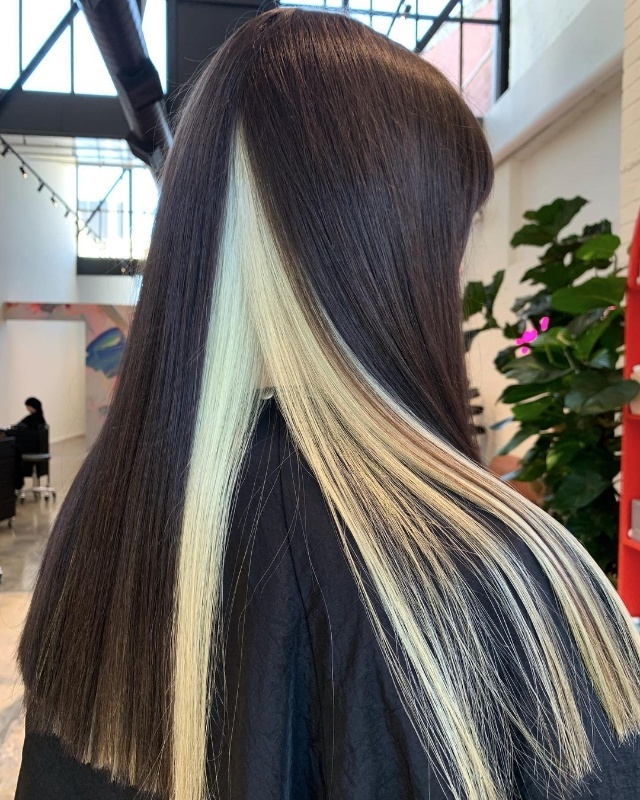 12. Silver
Silver-toned hair is, quite literally, the coolest. It's an eye-catching shade for sure, and it's the best alternative for blonde if you aren't a fan of that yellowish veil. What's more, the cool tones on silver will reduce the yellowness in warm complexions, making it appear more neutral.
ADVERTISEMENT - CONTINUE READING BELOW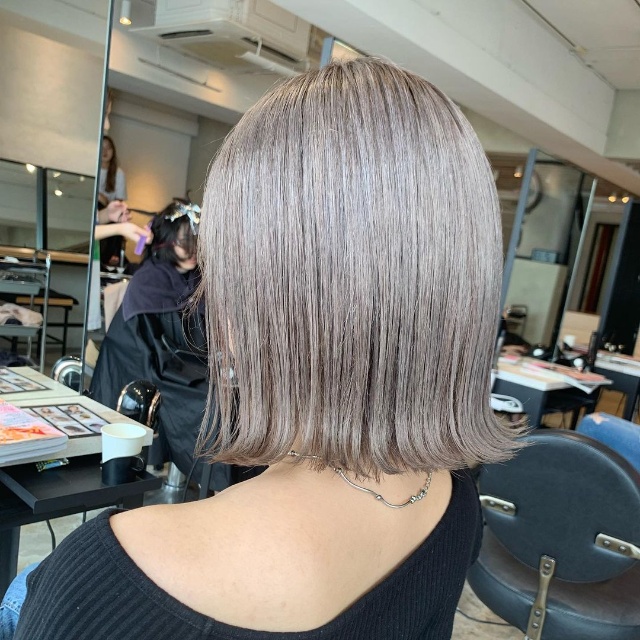 13. Ash Gray
If you're not on your Storm era just yet, ash gray locks are the next best choice. This will give you all the perks of silver hair minus the heavy maintenance, especially if you ask your stylist for dark roots and maintain streaks of a darker brown all around.
ADVERTISEMENT - CONTINUE READING BELOW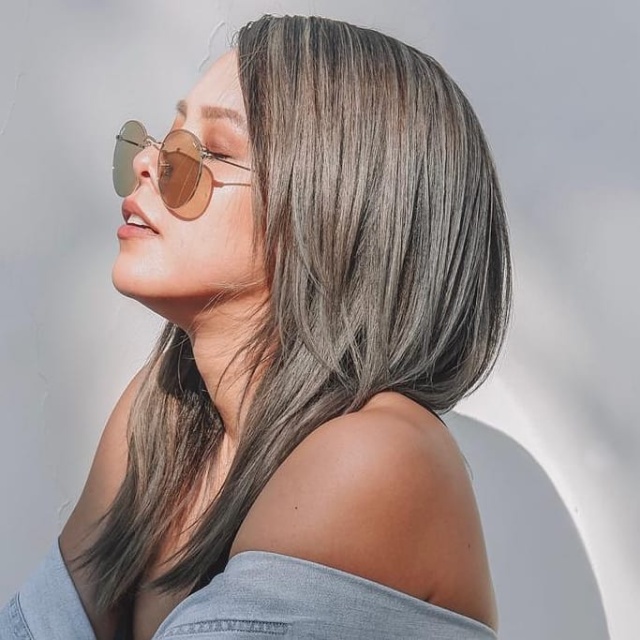 14. Blue
Other than naturally being a gorgeous color, blue hair is a popular choice because it bridges the gap between a vibrant shade and a wearable hue. Its proximity to dark-colored strands is also definitely a plus, specifically if you were to go for a cobalt blue or an ombré-style dye.
ADVERTISEMENT - CONTINUE READING BELOW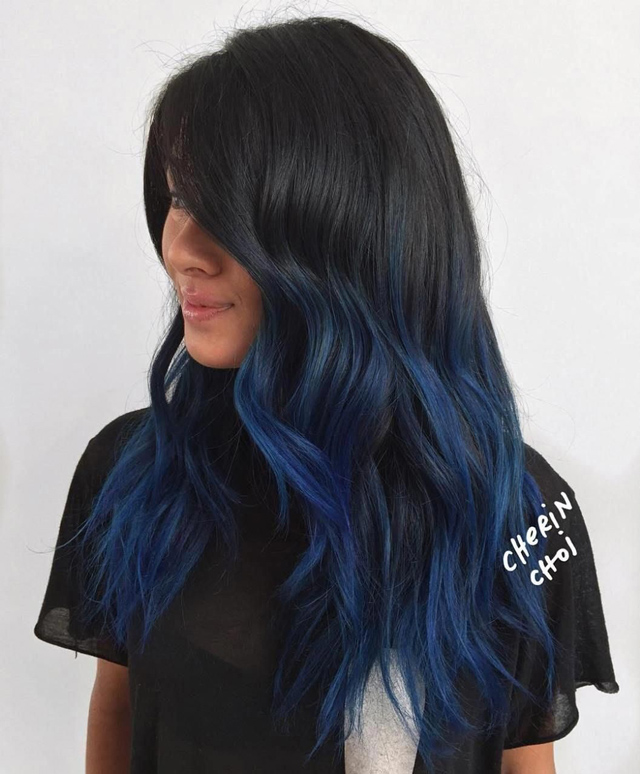 15. Pink
The mere sight of pink hair is often enough to convince anyone to give a try. Because despite being such a bold shade, it remains timeless thanks to all the flattering varities it comes in. For something easy and elegant, for example, go for rose gold. For a brighter hue, coral pink or a silver cotton candy shade could be worth your while. Whatever you choose, it's bound to be worth the experience!
ADVERTISEMENT - CONTINUE READING BELOW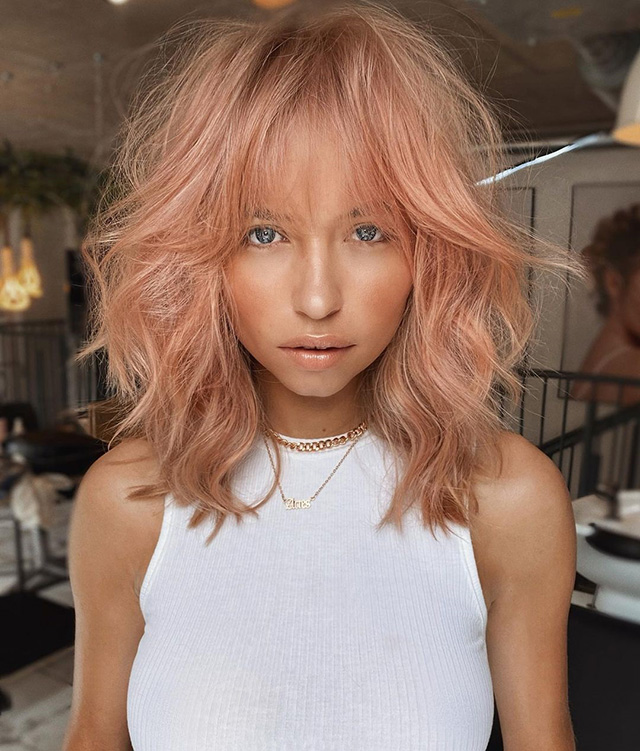 Load More Stories