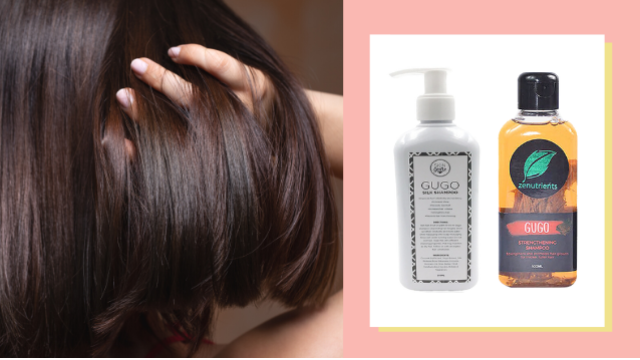 Fact: Hair fall or thinning is part of our hair growth cycle. Studies suggest that it's completely normal to lose around 50 to 100 strands of hair every day. While you can't really keep track and count the strands from time to time, hair fall should be a matter of concern when excess shedding occurs and you begin to notice your hair part becoming wider than the usual.
ADVERTISEMENT - CONTINUE READING BELOW
Common causes of hair fall
Several factors contribute to hair fall. These can be part of genetics or caused by triggers such as:
Good news is hair fall can be lessened by using this natural hair care ingredient: gugo.
What exactly is gugo? 
The use of gugo bark extracts has been traditionally proven to help nourish the scalp and thicken the hair. Gugo bark is rich in saponin, an active ingredient in charge of cleansing the hair and stimulating hair regrowth. When it comes to DIY gugo shampoos, the bark sheets are usually soaked and rubbed in water until they create a lather to clean and wash your hair. But if you prefer readily-made gugo shampoos (with more natural ingredients!), you are in luck since local brands are emerging to promote gugo shampoo as a natural remedy to hair fall problems. 
Gugo Shampoos in the Philippines
1. Zenutrients Gugo Strengthening Shampoo
P99/100ml, available online
Aside from cleansing your hair, this strengthening shampoo nourishes dry and dull locks without harsh chemicals like sulfates, parabens, dyes, and silicones. It promotes hair growth so make sure to use it regularly so you can achieve thick, voluminous hair over time. If you're convinced by this gugo shampoo, consider getting the larger bottles available: 250ml (P249), 500ml (P465), or 1L (P790).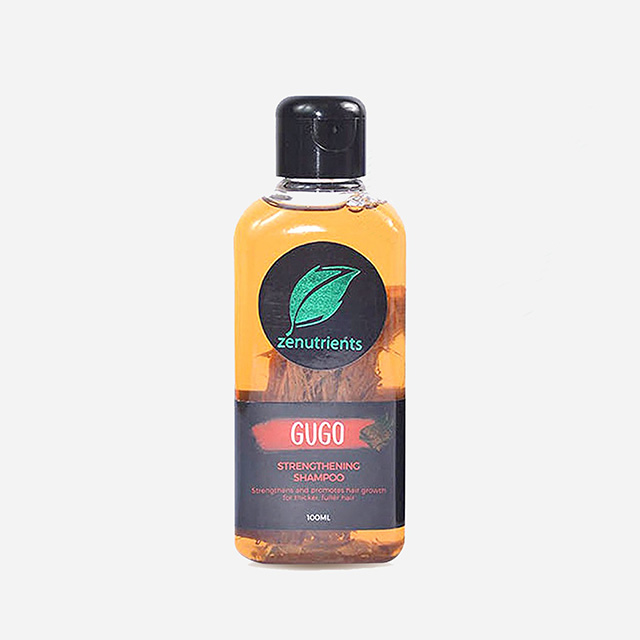 ADVERTISEMENT - CONTINUE READING BELOW
2. Skin Genie Gugo Silk Shampoo
P250/250ml, available online
Not only does this gugo shampoo address thinning hair, but it also helps smoothen strands, thanks to silk protein and keratin. You can also count on it to prevent dandruff. Given these benefits, this Skin Genie shampoo really deserves to be part of your hair care routine.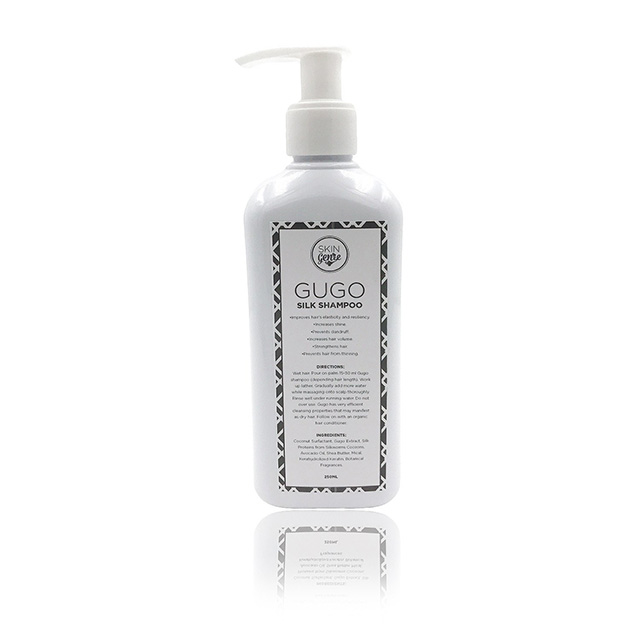 ADVERTISEMENT - CONTINUE READING BELOW
3. Milcu Ocean Breeze Herbal Gugo Shampoo
P85/200ml, available online
Did you know that Milcu, a local brand known for its affordable deodorants, also offers shampoo products? Yes, you read it right. They have gugo shampoos that come in nature-inspired scents. We recommend the Ocean Breeze variant. It's simply refreshing and can be your instant pick-me-up if you miss going to the beach.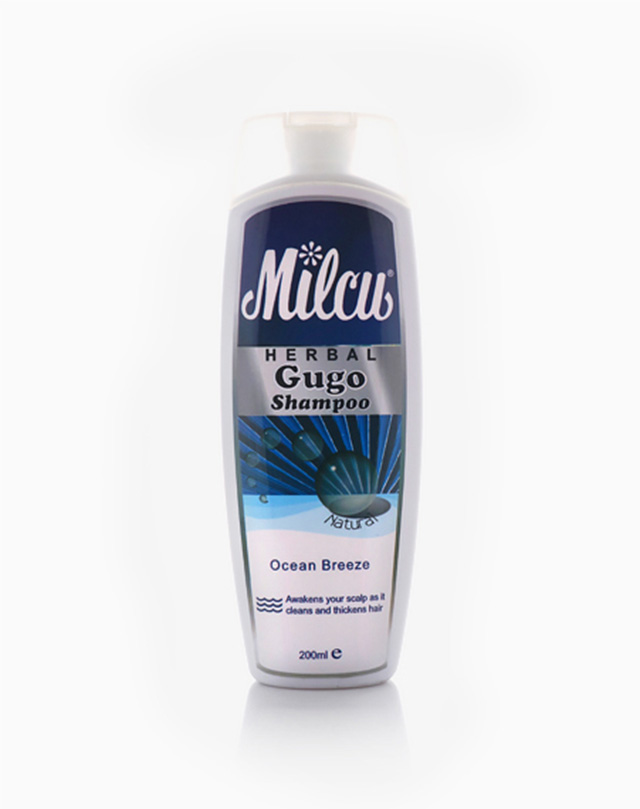 ADVERTISEMENT - CONTINUE READING BELOW
4. Nanny Rose's Gugo And Lawat Anti-Hair Fall Shampoo
P124/100ml, available online
Try this herbal shampoo that has a potent combination of plant extracts like gugo, lawat, lagundi, and malunggay. They work together to revitalize strands and reduce hair fall. You also get extra-nourishing powers of virgin coconut oil and soya bean oil for healthy, shiny results.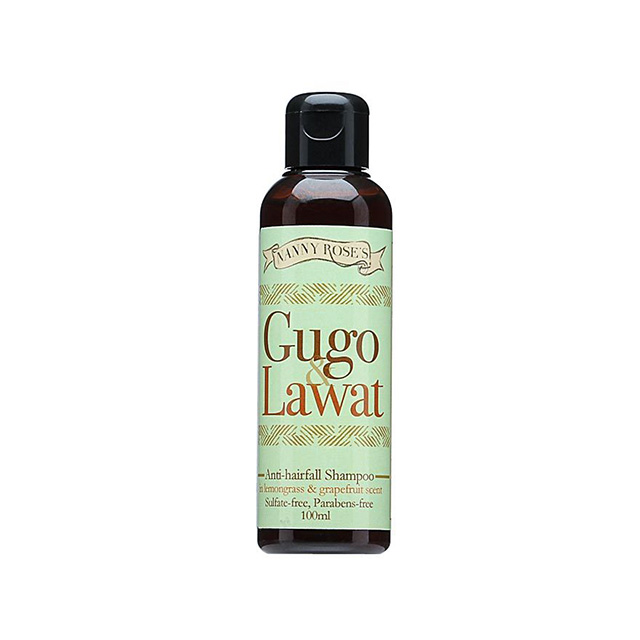 ADVERTISEMENT - CONTINUE READING BELOW
5. Sesou Nature Source Gugo Shampoo
P330/260ml, available online
This Sesou shampoo is enhanced by aloe vera to relieve dandruff-prone scalp, nourish strands, and boost hair growth.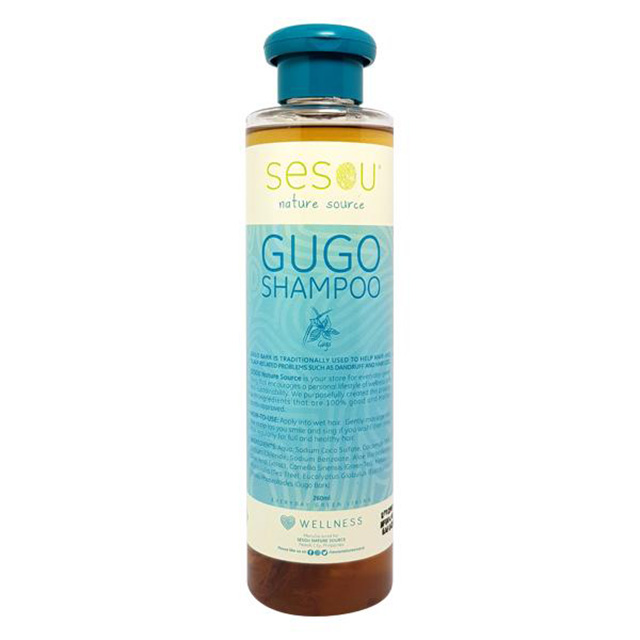 6. Eco Bar Thickening Shampoo Bar
P170/65g, available online
Looking for an eco-friendly option? Switch to a shampoo bar because it can cut down on your use of plastic packaging. This product from Eco Bar is worth checking out. It's specially made with gugo, polygala, rosemary, and patchouli essential oil to stimulate hair growth and protection.
ADVERTISEMENT - CONTINUE READING BELOW
7. The Happy Organics Gugo Shampoo
P285/250ml, available online
Here's a little trivia: The Happy Organics is owned by a mompreneur. From organic handmade soaps to spa products, the brand has expanded to different skincare and hair care essentials including their own gugo shampoo! This product does the job to stop hair fall and bring you thicker, fuller locks. Pair it with their gugo conditioner for a smooth, shiny finish.
ADVERTISEMENT - CONTINUE READING BELOW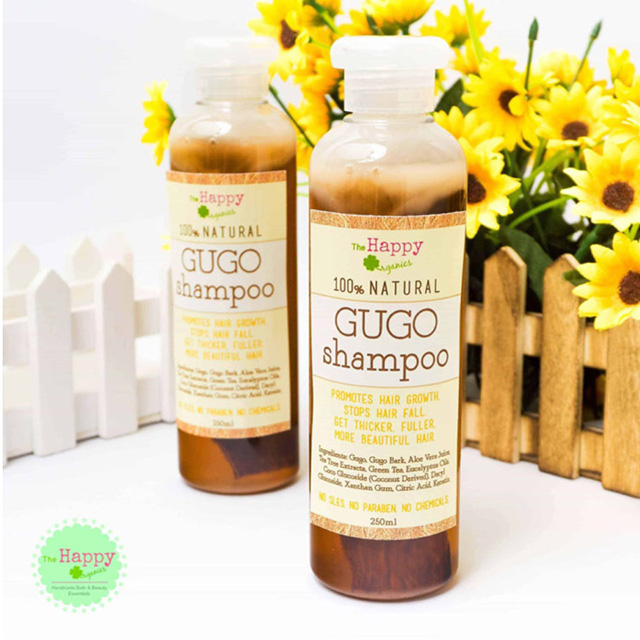 8. White Room Soapworks Coco Gugo Shampoo Bar
P143/50g, available online
This gugo shampoo bar claims to last for up to 50 washes. (Just make sure to store your shampoo bar in dry places when not in use!) It has the moisturizing benefits of coconut oil, perfect if you want to revitalize dry and dull locks.
ADVERTISEMENT - CONTINUE READING BELOW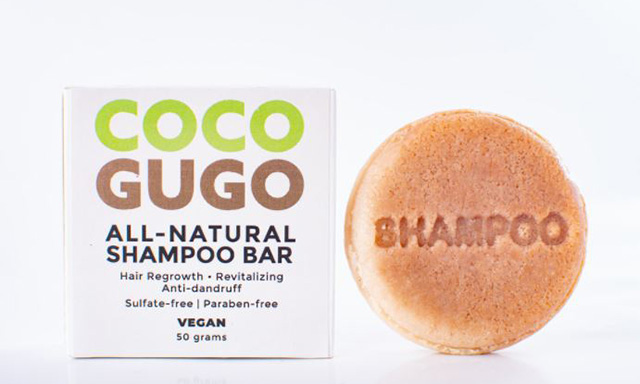 9. Nature's Harmony Gugo and Aloe Vera Shampoo
P199/250ml, available online
If you're dealing with oily and itchy scalp as well, this Nature's Harmony shampoo is here to answer your common hair concerns. It combines gugo and aloe vera benefits so you'll get the most of your shampoo.
ADVERTISEMENT - CONTINUE READING BELOW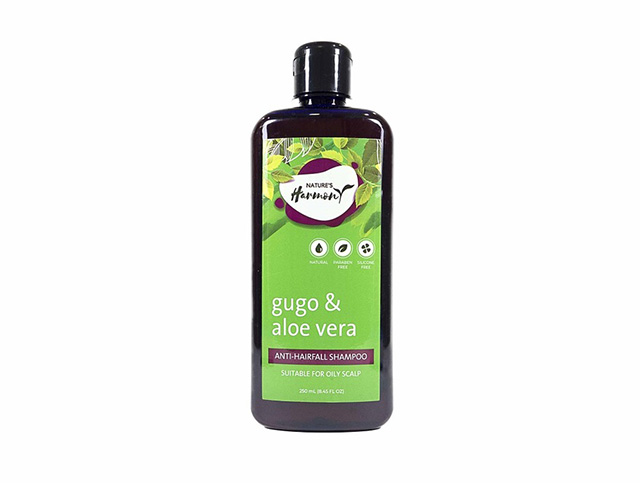 10. Be Organic Sulfate-Free Gugo Shampoo
P189/250ml, available online
You'll need a sulfate-free gugo shampoo if you have color-treated or curly hair. Sulfate-free shampoos are less harmful and they make sure to maintain your hair's color and natural oils. This product from Be Organic does wonders because it strengthens and repairs hair from styling damage and also increases hair volume and shine for a healthy-looking mane.
ADVERTISEMENT - CONTINUE READING BELOW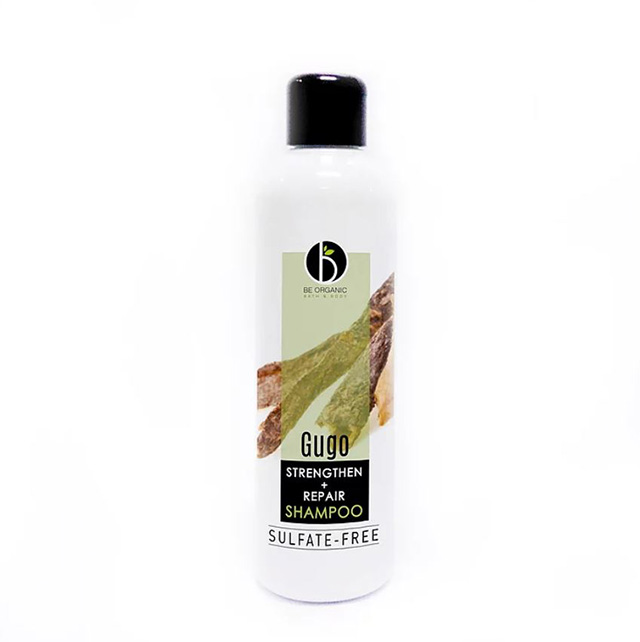 Load More Stories