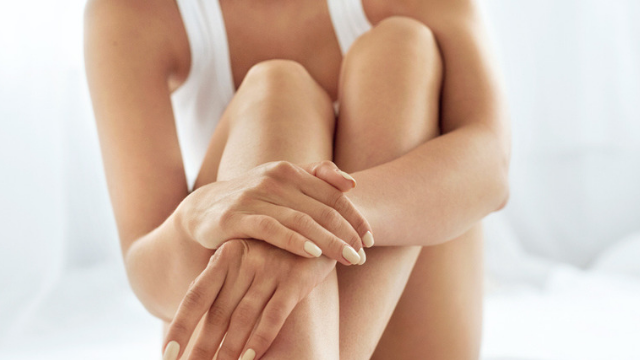 There's been a recurring theme in skin whitening ads in the Philippines, and quite frankly, it's very problematic. Don't get us wrong, we're not shaming the use of whitening products. There are people who want fairer skin, and we respect that.
ADVERTISEMENT - CONTINUE READING BELOW
There you have it, the essential element some skin whitening brands have missed: RESPECT. They forgot to respect those who choose to embrace their morena skin. We're baffled how nobody thought there was something iffy about these ads, considering there must be so many approvals before a campaign is actually launched.
CONTINUE READING BELOW
Recommended Videos
Unfair 'di ba?
The teaser billboard surely became a conversation starter. When it was revealed that it was GlutaMAX's new campaign, the internet exploded.
ADVERTISEMENT - CONTINUE READING BELOW
The brand stated survey results that revealed those with fair skin would get special treatment over those with morena skin. 
It raised lots of eyebrows, especially online. According to the ad, to get fair treatment (get it?), people can choose to lighten their skin.
ADVERTISEMENT - CONTINUE READING BELOW
No, morenas have never been inferior to fair skin, and they never will be. Bianca Gonzalez explains it very well in her tweets.
ADVERTISEMENT - CONTINUE READING BELOW
Aside from Twitter, the comments section in their Facebook ad post is lit.
Lynn Pinugu also pointed out that GlutaMAX's new campaign is under the guise of empowering women, but has completely missed the point.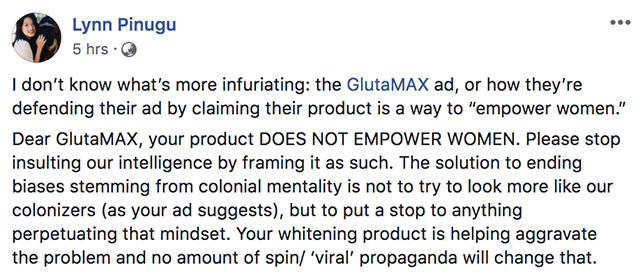 ADVERTISEMENT - CONTINUE READING BELOW
And here's another comment on Facebook from another proud morena: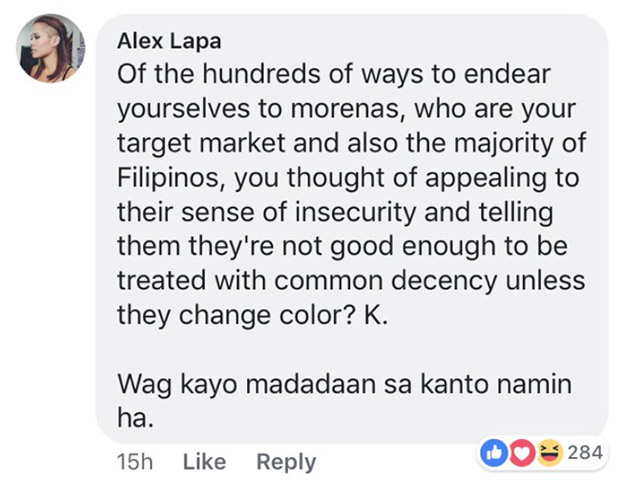 Last April 14, GlutaMAX has issued their first statement regarding their latest campaign—and has attempted to justify the campaign, which further added fuel to the flame. The statement read: "We acknowledge all sentiments that have been directed towards our campaign. GlutaMAX respects the dignity of the Filipino and our aim is to provide products that empower rather than discriminate. Biases continue to be held by society, and many Filipinos experience it firsthand. This is a truth that exists. The brand agrees that all skin tones are beautiful, and at the same time, believe that everyone is entitled to choose what empowers them." 
ADVERTISEMENT - CONTINUE READING BELOW
As of April 15, GlutaMAX has taken down both their ad and statement from their Facebook page, and has issued an apology. 
It turns out, the whitening brand's controversial ad materials were not approved by the Ad Standards Council (ASC), as reported by Preview. 
ASC posted an official statement on their Facebook page, stating, "The posting of a disapproved material is in violation of the ASC Manual of Procedures. The matter will be dealt with in accordance to the rules and regulations as stated in said Manual." 
ADVERTISEMENT - CONTINUE READING BELOW
As of writing, GlutaMAX hasn't spoken up about ASC's statement.  
"Dark Or White. You Are Beautiful"
SkinWhite's recent campaign was meant to touch hearts, but it became the total opposite.
ADVERTISEMENT - CONTINUE READING BELOW
They used twins in this campaign, and the worst part—they all had blackface (find out why it's so offensive here). It was too obvious that the models were wearing face and body makeup a few shades darker than their natural color. Here, a netizen posted a picture of the models sans makeup:
ADVERTISEMENT - CONTINUE READING BELOW
SkinWhite is a skin whitening product in the first place, and they are promoting that dark skin is beautiful. Where's their self-tanning product, if both "colors" are beautiful? Nice concept, wrong brand.
It's always your choice, and it's all about respect.
Lightening one's skin is a choice, and skin whitening ads should respect that. We do admit that we have brightening skincare routines to fade acne marks and even out discoloration in the kilikili and singit area. But, we always keep in mind that we never want anyone to "alter" her skin tone just because the media dictates it. More importantly, we don't think there's anything wrong if you prefer to be a few shades lighter than your original shade. Again, it's your body, your rules, and your choice.
ADVERTISEMENT - CONTINUE READING BELOW
Also, it's unfair to pit two skin tones against each other. It doesn't help this deeply-rooted societal issue at all. It's 2019, in case you don't know. We're pretty sure embracing morena skin isn't a thing—it's a reality.
We hope these major skin whitening ad faux pas will serve as wakeup call for everyone.
ADVERTISEMENT - CONTINUE READING BELOW
With additional reporting by Patricia Melliza. 
This story originally appeared on Cosmo.ph.
* Minor edits have been made by the Femalenetwork.com editors.
Load More Stories