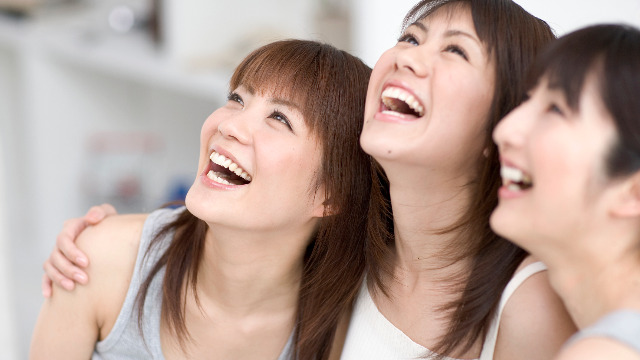 You may want to give the special people in your life the best that you can offer, but these things don't necessarily have to be expensive. Here, a list of thoughtful gifts that will help the people closest to you appreciate their beauty. Because yes, you don't need it to be Christmas to give gifts to them.
1. A framed photo of your mom's pregnant self.
It may be 2017, but that doesn't mean people should stop giving and receiving printed photos encased in ornate frames. Think Diane Keaton in The Family Stone—this is a nice way to tell your mom that she's most beautiful as your mother.
2. A lipstick set for your best friend. 
For you, your best girl is one of the most beautiful women in the world. She's always there when you need someone to lean on, and you two support each other when it comes to love, career, and big life decisions.
Give her a lipstick set that she can use to make herself feel even more glamorous just in time for the start of the year. Luckily, there are a lot of makeup brands that are coming out with lipstick gift sets nowadays. Give her something that she can use for both work and nights out. 
3. A cup of coffee for your stressed-out colleague.
Do you have that colleague who's always complaining about heavy traffic and impossible deadlines? Give her a cup of her favorite coffee (perhaps even a hot cocoa box complete with a drink mix, marshmallows, and  some peppermint?) to encourage her to stop and take a breather. You might just be able to help her de-stress. 
4. A journal for your sister.
Whether she's already a mom or a young undergrad, she will appreciate a journal where she can write her to-do list or class schedules. Get her one that encourages positivity, like those that ask you to list down the things that make you happy for the things you're grateful for. 
5. A limited-edition gift set for yourself.
Don't forget: You deserve something too. Celebrate you by reminding yourself how strong you are and how beautiful you've grown throughout the past year – which is exactly what Dove stands for. Dove invites all Filipinas to embrace what makes them unique, quirks included, because these are what help you be your own kind of beautiful. So go ahead, and treat yourself to something special that will help put you on the right track to loving yourself better.
To know more about Dove, you can visit their website here. You can also visit their Facebook page here. 
This article was created by Summit Storylabs in partnership with DOVE.