Smelly armpits, peeling skin, and oily hair are just a few of the many beauty problems you can encounter at work, all of which can easily knock your confidence—but that shouldn't be the case! These beauty issues shouldn't take your focus away from your job, especially when you're about to take on an important meeting.
ADVERTISEMENT - CONTINUE READING BELOW
So to keep you prepared for whatever beauty disaster you may encounter or even for when you just need to freshen up for happy hours, be sure to stash these essentials at your desk below: 
1. Micellar Water 
For: Smelly armpits, dirty makeup brushes, smudged eyeliner
Micellar waters are cleansers and moisturizers combined, so it's perfect for when you need to quickly freshen up certain parts of your body on the fly. It's like taking a shower, minus the need to rinse. So if your underarms are starting to smell or if it's getting a little too sweaty by midday, you can use micellar waters to cleanse your kilikili! Just pour a little bit on a cotton pad (or even a tissue), then wipe off your underarms to keep it clean and fresh. Micellar water is gentle enough for sensitive skin so it won't irritate your pits. 
FN Tip: It can also keep your daily makeup brushes clean, too! 
TRY: Simple Kind to Skin Micellar Cleansing Water, P299/200ml, P499/400ml, availabe at Lazada
2. Dry Shampoo
For: Oily, smelly hair 
Commuting to work means having greasy tresses even before your shift starts. Reaching for a dry shampoo is always the fastest way to freshen up. The powder formula quickly soaks up the oil buildup in your strands, which will also come in handy for when you had Korean BBQ for lunch and you want to get rid of that amoy ulam odor. 
ADVERTISEMENT - CONTINUE READING BELOW
TRY: Dove Volume And Fullness Dry Shampoo Refresh + Care, P299, Robinsons Department Store, Watsons, The SM Store, and Beauty MNL 
ADVERTISEMENT - CONTINUE READING BELOW
TRY: Beach Born Dry Shampoo, P218, available at beachborn.ph 
3. Petroleum Jelly 
For: Smudged eyeliner, chappy lips, dry skin patches 
Petroleum jelly has all sorts of uses, so you can't go wrong with stashing this one in your drawer. For starters, it's an effective eye and lip makeup remover; it'll be your beauty-saver whenever you accidentally rubbed your eyes and messed up your liner at work (who else forgets that they have eyeliner on?).
Liners aside, petroleum jelly also works well in soothing and softening dry spots on the skin. Think: those flaky patches around your nose. 
ADVERTISEMENT - CONTINUE READING BELOW
TRY: Vaseline Petroleum Jelly, P109, available at BeautyMNL
FN Tip: Petroleum jelly may have its moisturizing benefits, but it shouldn't be used on the entire face, as "this may cause breakouts in some people", according to American Academy of Dermatology. If you have dry skin, you still can't go wrong with stashing a good ol' moisturizer at your desk.  
ADVERTISEMENT - CONTINUE READING BELOW
TRY: Snail White Moisture Facial Cream, P995, available on Beauty MNL 
4. Wet wipes
For: Peeling lips
If you've constantly been re-applying your lip balm yet your lips somehow still end up dry, chapped, or worse, flaky, it needs a stronger remedy: exfoliation. Forget your lip scrub at home—you can conveniently exfoliate your pout right at your desk with the help of wet, cleansing wipes. "The texture [of facial wipes] is fine enough to slough off surface stuff without tugging at delicate lips," explains a feature on Byrdie.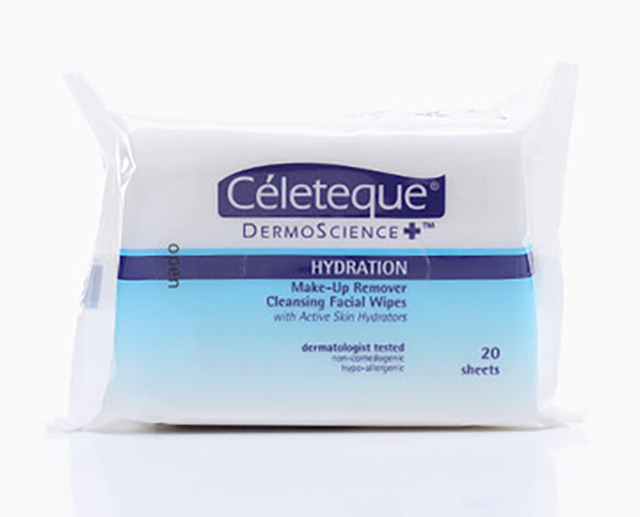 ADVERTISEMENT - CONTINUE READING BELOW
TRY: Celeteque Dermoscience Hydration Make-Up Remover Cleansing Facial Wipes, P160, available on Beauty MNL 
5. Facial Mist 
For: Cakey foundation, dry patches
If you did your makeup in a rush and you suddenly noticed how cakey your foundation is when you got to the office, you can easily fix it with a face mist! A few spritzes will tone down your chalky complexion and bring back luminosity to your skin.  
FN TIP: After misting your face, gently re-blend your makeup using a beauty sponge. Since your skin is wet, it'll be easy for you to soften and blend things out.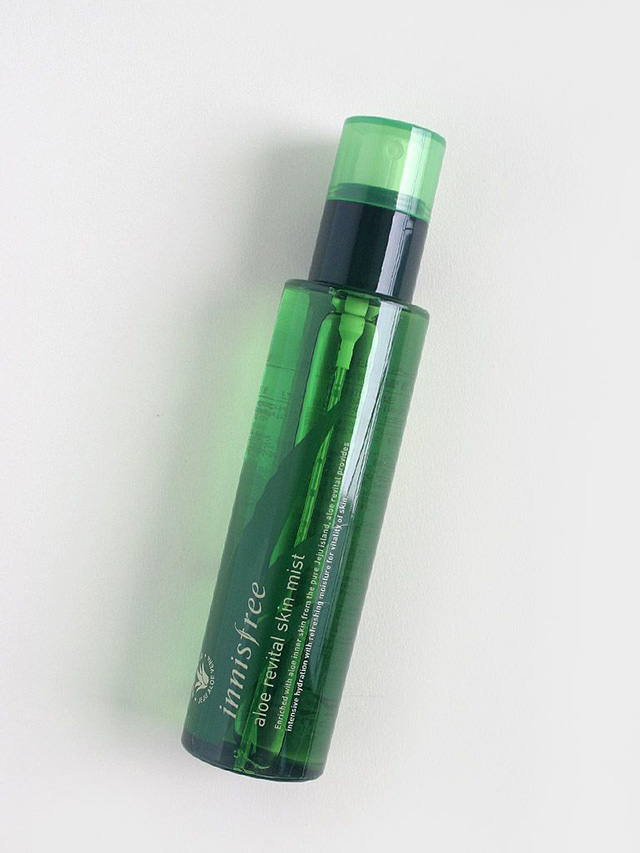 ADVERTISEMENT - CONTINUE READING BELOW
TRY: Innisfree Aloe Revital Skin Mist, P480, available at Althea and in Innisfree SM Mall of Asia
6. Face cleanser 
For: Oily, sweaty face 
It's nice to be prepared for whatever the day will throw at you, especially hygiene-wise, so consider adding a facial cleanser to your office staples. It'll be useful for when you squeezed in a workout session during lunch or you need to freshen up for a spontaneous evening out with your officemates! 
ADVERTISEMENT - CONTINUE READING BELOW
TRY: Cetaphil Date Facial Cleanser, P220/118ml, P444/250ml, Watson's 
Load More Stories