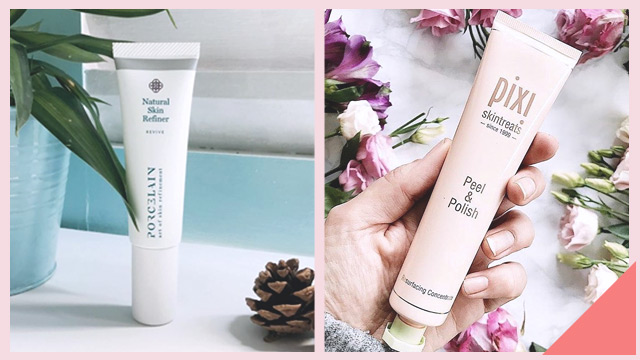 Exfoliating when you have sensitive skin can be frustrating. You want to get rid of those layers of dead skin, but you also don't want to irritate your highly reactive complexion. Finding an exfoliator that doesn't trigger redness, dryness, or breakouts certainly entails a whole lot of trial and error (not to mention research).
ADVERTISEMENT - CONTINUE READING BELOW
Not sure where to start? Here, we rounded up a few gentle and effective exfoliators worth adding to your routine, from toners to face masks: 
1. Porcelain Skin Natural Skin Refiner 
Massage this aloe vera-infused gel formula on your face and you'll satisfyingly see your dead skin forming into clumps! Acting as a "skin refiner", it leaves the skin looking like it was primed—blurred pores and matte skin and all. It's a great alternative to harsh face scrubs, and it's perfect for the lady who likes seeing immediate results.  
FN Tip: If you hate buying skincare online without testing it out, you can try this gentle exfoliator by Singaporean brand Porcelain Skin first-hand by dropping by at Singaporium, a pop-up event at The Podium, Ortigas Center until September 15. 
2. Human Nature Balancing Face Toner 
P184.75, Beauty Bar
If you've ever tried AHAs (think: glycolic acids) in the past and found it too irritating for your skin, PHA or polyhydroxy acid is a gentler and less potent form of chemical exfoliant. Because it has larger molecules, it doesn't deeply exfoliate your pores like other acids, but it can effectively even out your skin texture and even boost hydration. Try starting with PHA-infused toners like Human Nature's Balancing Face Toner, which contains gluconolactone—the most common type of PHA—for mild day-to-day exfoliation. 
ADVERTISEMENT - CONTINUE READING BELOW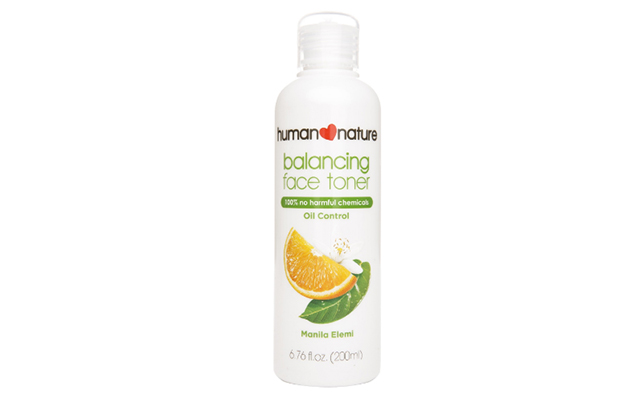 3. Mario Badescu Enzyme Cleansing Gel 
P802, available online
Enzymes are great ingredients to look for when searching for gentle exfoliators. 
As beauty influencer Emma Hoareau tells Byrdie, "Enzymes break down the keratin protein in the upper layer of the skin, which bonds dead skin cells together. Without this the dead skin can gently slough off." Like PHAs, enzymes are not better than acids, but they're more suitable for sensitive skin. 
ADVERTISEMENT - CONTINUE READING BELOW
Try this enzyme-based cleanser by Mario Badescu that doubles as an exfoliator. The non-foaming gel formula lessens skin irritation, making it all the more ideal for sensitive complexions.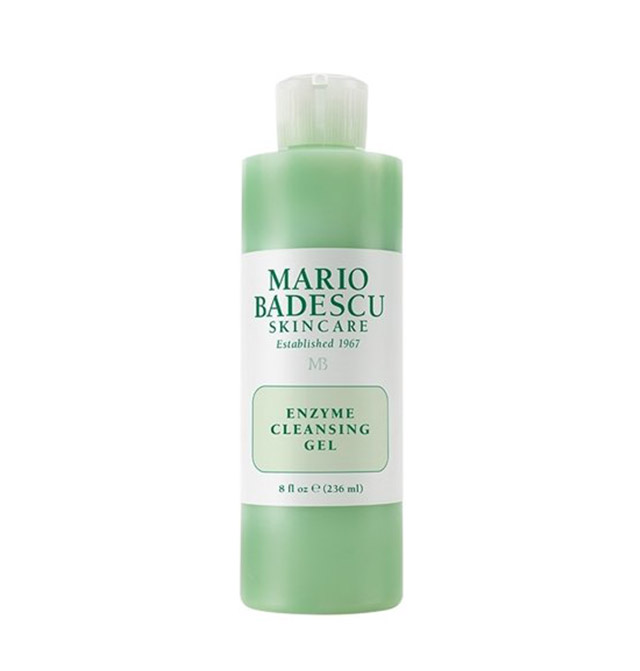 4. Pixi Peel & Polish
P1,390, available online
This Internet-favorite exfoliating mask contains lactic acid (a gentler form of AHAs) and fruit acids so you can leave the mask on for five minutes and just let the enzymes improve your skin. As it contains tiny beads, you can also massage the lotion-like mask on your skin to scrub off certain problem areas. Just remember to be gentle!
ADVERTISEMENT - CONTINUE READING BELOW
5. Alpha-H Gentle Daily Exfoliant 
P2,345, available online
When mixed with water, this powder-type exfoliator turns into a soft paste that you can massage on your face. It contains fruit enzymes from Green Papaya and Pineapple to decongest your pores and soften your skin. But most importantly, it's gentle enough to be used by those struggling with skin conditions like eczema and rosacea. 
ADVERTISEMENT - CONTINUE READING BELOW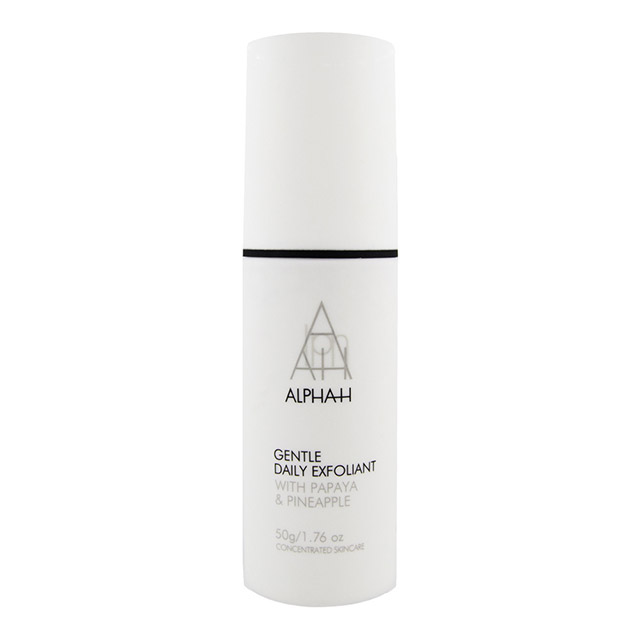 Load More Stories