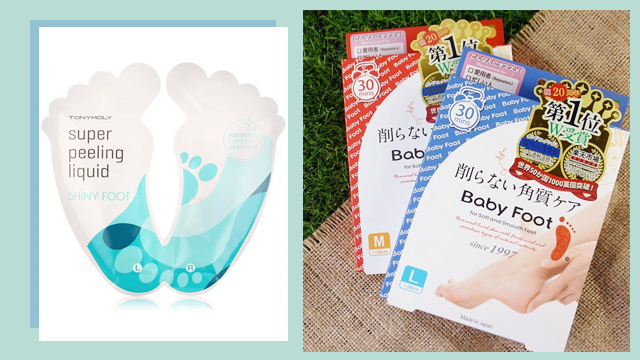 An old-fashioned foot scrub is a foolproof solution if you're struggling with dry and cracked heels. You can get one at a spa (which is a great way to relax, by the way) or DIY the job with a foot file, and you'll notice a difference right away.
ADVERTISEMENT - CONTINUE READING BELOW
That said, if you aren't in a hurry and prefer a contact-free way to exfoliate, give at-home foot peels a shot. All you need to do, really, is slip your feet into the plastic "boots" and let your skin absorb the solution 30 to 90 minutes, depending on the product. A day or two later, your feet will begin peeling, shedding all the dead skin on its own. It sounds a little gross, but it works!
Below are some foot-peeling products you can try at home, plus some hydrating masks to stock up on:
1. Megan Exfoliating Foot Mask with Collagen
P109, Watsons
This drugstore find uses lactic acid to kickstart exfoliation and collagen extract to help nourish your skin. The peeling starts around three days after you use the mask, so be patient!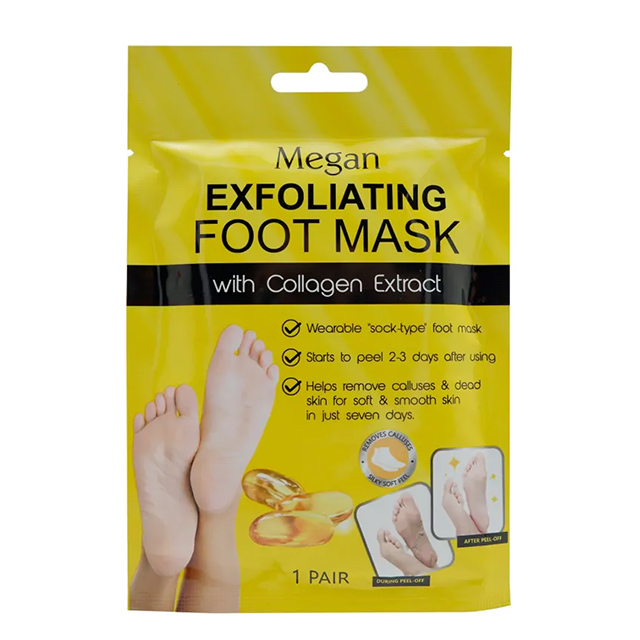 2. Purederm Exfoliating Foot Mask
P199, Watsons
This foot peel contains botanical extracts from papaya, lemon, orange, and chamomile to help smooth your feet in two weeks or less.
3. Tonymoly Shiny Foot Super Peeling Liquid
P370, Althea
The recommended time of use for this peeling solution (it has AHAs and BHA) is as long as one K-drama episode, so why not treat your feet while you catch up?
ADVERTISEMENT - CONTINUE READING BELOW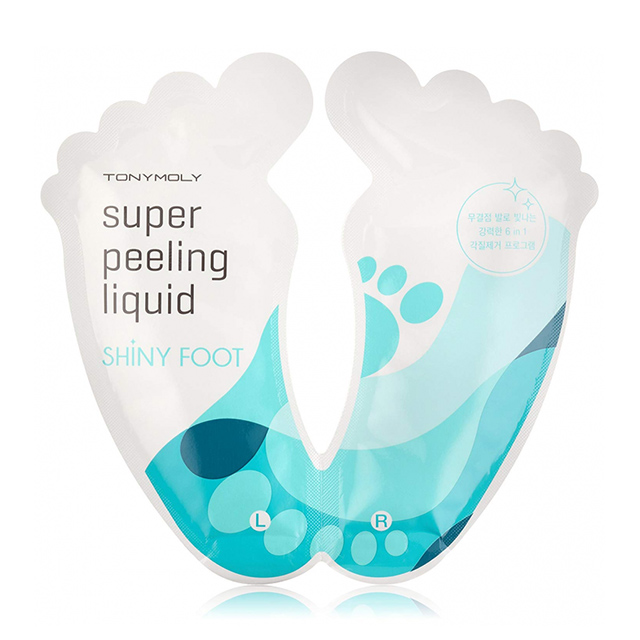 4. Calmia Silky Perfect Foot Peeling Pack
P580, Althea
Aside from exfoliating AHAs, this K-beauty peeling pack contains snail secretion filtrate and hyaluronic acid that'll help heal and hydrate your calloused feet.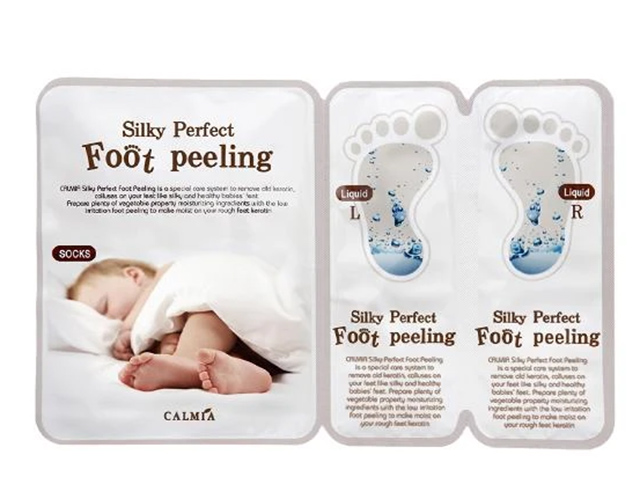 ADVERTISEMENT - CONTINUE READING BELOW
5. Baby Foot Peel
P830, Beautymnl
Baby Foot is the OG when it comes to effective at-home foot peels. You only need to leave it on for 30 minutes, and your feet will start shedding dead skin the next days.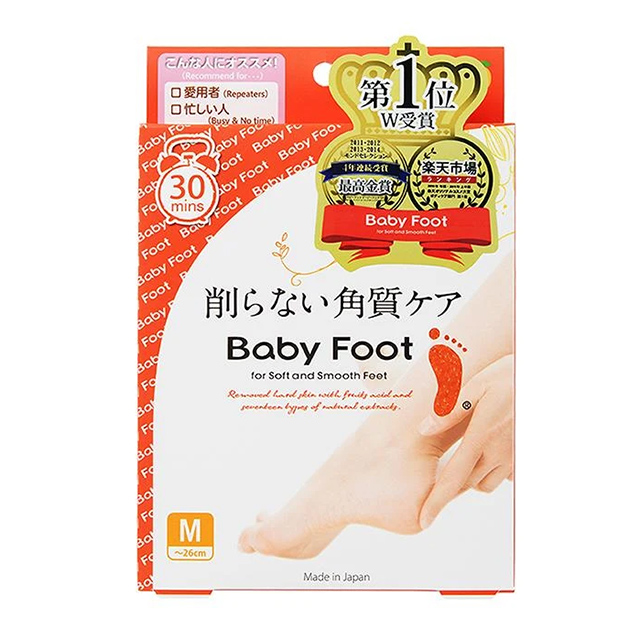 6. Blingpop Shea Butter Foot Mask
P149, Watsons
ADVERTISEMENT - CONTINUE READING BELOW
If your skin is feeling dry after peeling, you can slide your feet into this adorably-packaged sock-like mask packed with shea butter.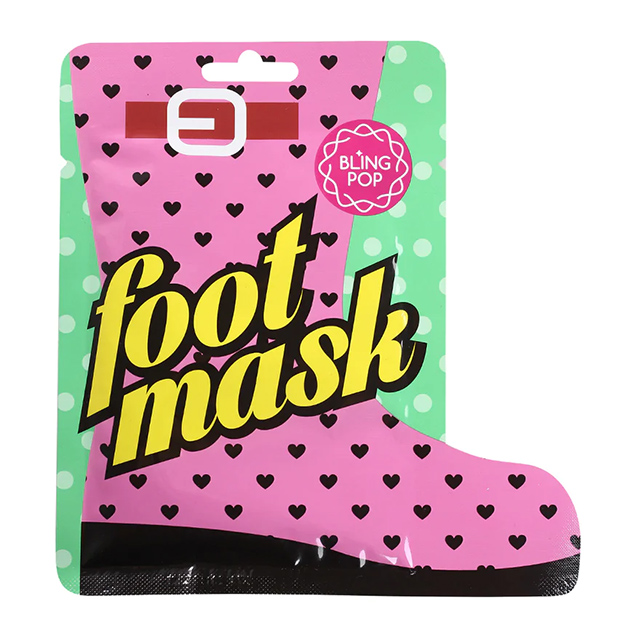 7. 7th Heaven Soften Sock Masks
P199, Beauty Bar
This foot mask's minty feel will soothe tired feet as it douses your skin in nourishing almond oil and shea butter.
ADVERTISEMENT - CONTINUE READING BELOW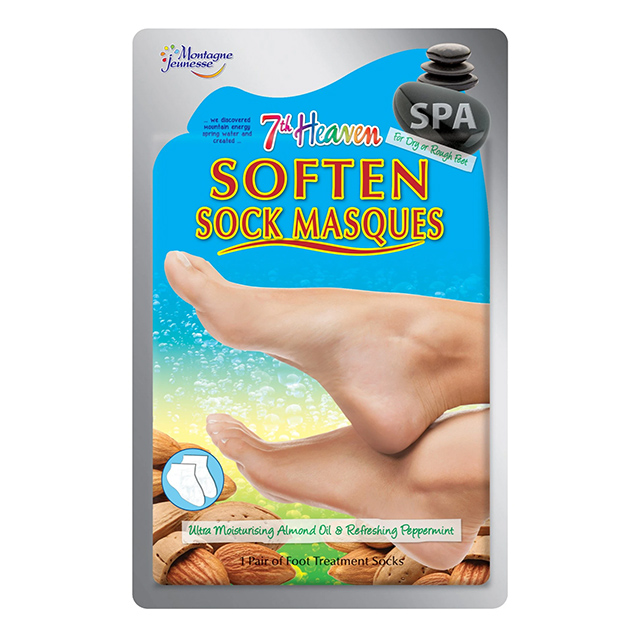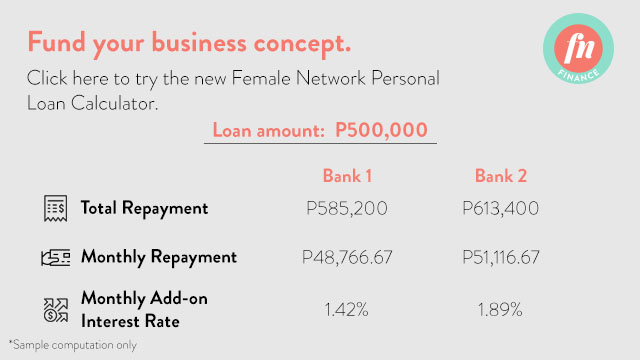 ADVERTISEMENT - CONTINUE READING BELOW
Load More Stories