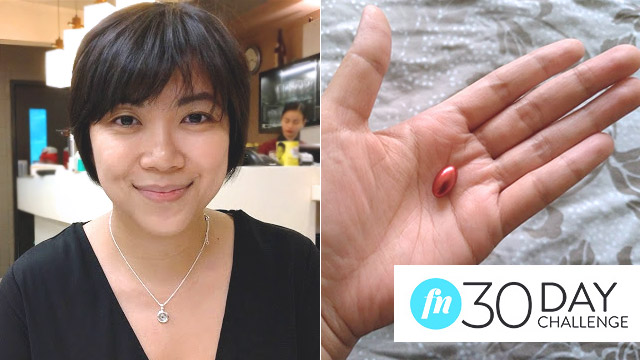 I have a pretty irregular work schedule, and when I put in long hours, they're legit long. This, of course, does not help my sleeping habits: I often don't sleep at the same time daily and I don't get enough rest. While I do my best to be a tad bit kinder to my body by eating well and getting exercise, sleep deprivation still takes a huge toll on my body, especially on my skin; and being in my 30s, the effects are almost immediate. Aside from the usual bags under the eyes, the lower part of my face gets dryer and rougher than usual despite drinking enough water daily and doing my skincare routine in the morning and in the evening. So, I figured, why not take a supplement? Maybe it'll help.
ADVERTISEMENT - CONTINUE READING BELOW
Enter Myra Ultimate. Myra has long been known as a dietary supplement that promises youthful skin, and this time around it contains astaxanthin, an antioxidant found in algae, which has been said to be more effective in reducing fine lines, dark spots, and premature signs of aging than vitamin C. It also helps promote the production of collagen which keeps the skin firm.
CONTINUE READING BELOW
Recommended Videos
Myra Ultimate is recommended for women ages 35 and up, with a dosage of one to two capsules a day. I decided to go with one a day first just to see how my skin will react to it.
Pre-Myra Ultimate
Here's a picture of me prior to taking the supplements: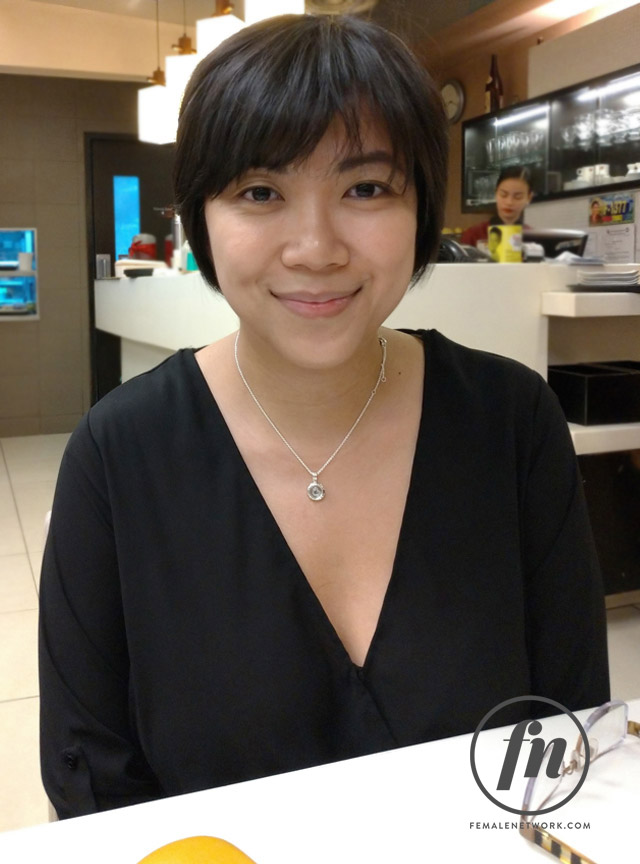 ADVERTISEMENT - CONTINUE READING BELOW
Since I do have a regular skincare routine and I always, always put sunscreen on before I leave the house, I'd like to think that my skin is basically okay, save of course for a few dry spots. My lips are also often dry and prone to breakage—this considering I always have a mug or a tumbler of water. There is also a good amount of fine lines around my eyes.
Another issue that I have is a crease between my brows. It's pretty obvious when I'm tired, but it becomes worse the morning after, especially with lack of sleep: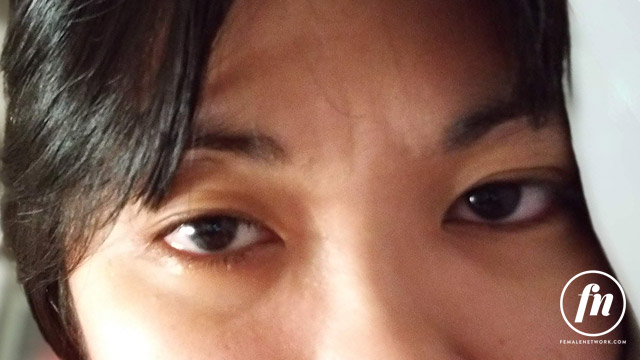 ADVERTISEMENT - CONTINUE READING BELOW
Day 1-10 of taking supplements
I wasn't really expecting any huge difference after around a week or so of Myra Ultimate, especially since I'm only taking one capsule a day. The good news is that it didn't have any adverse effect on my skin, and I could take it with other supplements (and even my tummy meds) with no problem.
Day 11-20 of taking supplements
This was when I started to see very slight changes. While dark spots were never a problem for me, rough spots were, so the feeling of them slowly disappearing was kind of a surprise. Moreover, the crease that was often prominent during mornings also seemed to be less noticeable (this was with my regular skincare routine supplemented by Myra Ultimate before bedtime).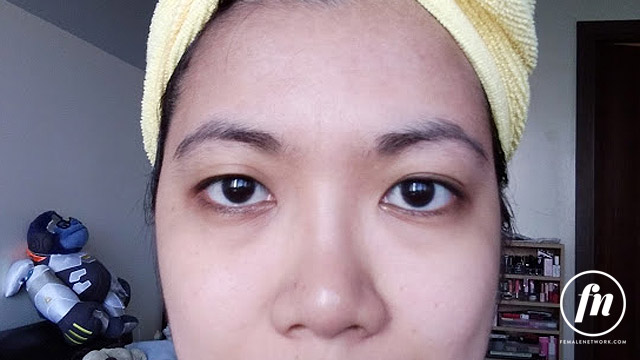 ADVERTISEMENT - CONTINUE READING BELOW
Day 11-30 of taking supplements
There are still fine lines around my eyes, but there's less crease between my brows. And yes, I'm happy to say that my lower chin and my lips don't get dry as much anymore—and I haven't even changed anything in my diet or water intake. The changes have been very subtle, but personally noticeable, and I do feel that chok-chok effect it has on my cheeks.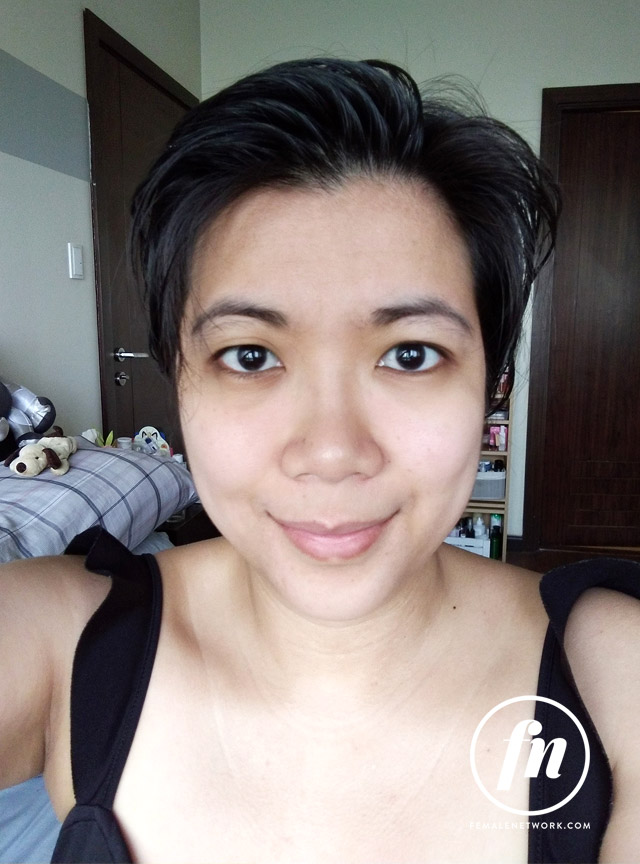 ADVERTISEMENT - CONTINUE READING BELOW
Conclusion
Based on my experience, Myra Ultimate does lessen skin fatigue, even if it takes a while. Taking one pill a day for thirty days only gave me a sneak-peek of what it can do; I feel that if I took two capsules a day—one in the morning and one in the evening—I'll see results faster. Nevertheless, it's amazing to notice how rested my face looks in the morning, even with less than seven hours of sleep.
Of course, nothing beats getting enough zzzs. It's good to remember that while supplements like Myra Ultimate can help keep your skin plump and firm, you also have to do your part by allowing yourself regular rest, enjoying a balanced diet, putting in ample exercise, and being religious with your skincare regimen. Supplements work best when you help it along with a healthy lifestyle.
Lastly, it's always best to consult a health professional before taking any new supplement or medication.
ADVERTISEMENT - CONTINUE READING BELOW
Myra Ultimate is available in drugstores, at P20 per capsule, P160 for eight capsules, and P600 for 30 capsules.


Load More Stories