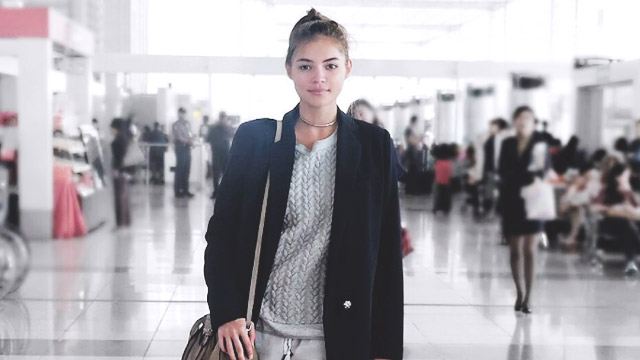 Whether you're jetting off to Palawan or somewhere abroad to escape the city, one thing's certain: You'll be riding a plane to get there. And no matter the duration of your flight, the fact that your skin will be exposed to recycled air is already kind of stressful.
ADVERTISEMENT - CONTINUE READING BELOW
Since planes have dry cabin air and skin is "comfortable" when the humidity levels are about 40 to 70 percent, Allure reports that it will all result in the same thing whatever your skin type is: dryness and flakiness.
But if you want to look glowing the second you step off the plane, then according to Harper's Bazaar, here are the skincare tips you should take note of before, after, and during your flight:
Apply a moisturizing mask the night before
If you can't (or don't want) to think about skincare during your flight, use a moisturizing mask the night before. That way, your skin's barriers won't be easily dried out by the harsh air.
Going makeup-free is your best bet
You don't want oil and makeup to clog your pores, right? And besides, going makeup free is cool now—just look at Alicia Keys!
Never skip SPF
You're not safe from the sun's UV rays just because you're in a plane! UVA and UVB rays can still penetrate glass; and let's not forget, your cellphones and laptops emit them, too. So no matter how long or short your flight is, reapply sunscreen at least every two hours or so just to be completely safe.
Wear loose clothing
Those with sensitive skin, listen up: To prevent rashes from popping up while flying, avoid clothes with rayon or nylon materials and opt for loose clothing made out of cotton. It's far more comfortable!
Stick to H20
If the flight attendant offers juice, just say no and ask for water instead to hydrate your body and skin. But if you want something tastier, green tea is a good choice as it's "more potent than vitamin C as an antioxidant to fight free radicals."
Keep your nose moisturized
Sounds strange? Noses are usually the first to oil up, but when flying, they can be one of the driest.  So keep your nostrils moisturized because the dryer it is, the more prone to sickness you'll be.
Exfoliate after your flight
Planes are filled with a ton of germs. So the best thing to do after a flight is to exfoliate and get rid of all the bacteria, dead cells, and oil your skin might have accumulated. Opt for a chemical exfoliant to really get into those pores!
ADVERTISEMENT - CONTINUE READING BELOW
This story originally appeared on Cosmo.ph.
*Minor edits have been made by FemaleNetwork.com editors.
Load More Stories