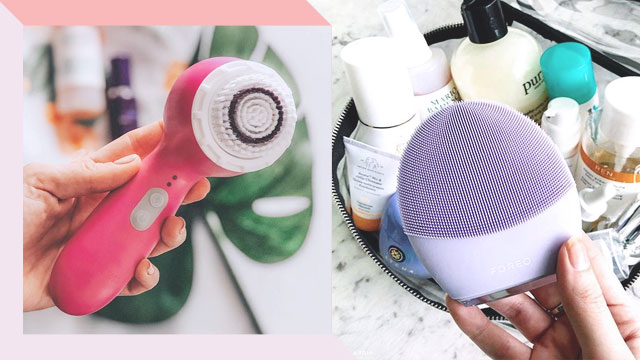 You already know by now that you shouldn't be washing your face with just any soap, and you've upgraded to a cleanser that addresses your skin concerns. Sometimes, though, it's not enough to wash your face with just your fingertips. If you're looking to enhance your routine and make the most out of your skincare products, consider investing in a facial brush! 
ADVERTISEMENT - CONTINUE READING BELOW
What is a facial brush? 
This tool is an electric brush you can use with your regular facial wash to cleanse your skin. It cleanses more deeply than a washcloth—the bristles penetrate the skin better so it can get rid of dirt, oil, and blackheads. It also exfoliates, giving you a smoother and more radiant complexion. Exfoliation tightens skin, so it will also help shrink your pores over time, and you'll find that the rest of your products are absorbed much more easily by your skin.
CONTINUE READING BELOW
Recommended Videos
How do you use it? 
Start with clean skin! Remove your makeup and rinse your face with water. Apply your cleanser directly on your face or on the bristles of the facial brush. Power up the tool and gently move the brush in small, circular motions on your face. Start at your forehead, and move down from the center to your nose and chin. Next, move the brush to your cheeks to gently cleanse and exfoliate them. When you're done, turn off the brush, and then rinse your face and the brush head. Leave it in a cool, dry place to dry! 
ADVERTISEMENT - CONTINUE READING BELOW
How often should you use it? 
How often you use your facial brush all depends on your skin type. If you have normal or oily skin, you can use it once a day. If your skin is dry or sensitive, think of the facial brush as a once- or twice-a-week treatment to exfoliate your dead skin cells. Make sure to observe how your skin reacts as well, and then adjust your usage accordingly. 
If you're curious about trying one out for yourself, check out some of our picks below:
1. Foreo Luna Play Plus
If you have super sensitive skin, go for a cleansing brush with soft, silicone bristles. This waterproof tool is a bigger version of the brand's Luna Play cleansing brush with longer bristles to really get deep into the skin for a thorough cleanse. Despite being gentle, it still helps remove dead skin cells, dirt, oil, and impurities. 
ADVERTISEMENT - CONTINUE READING BELOW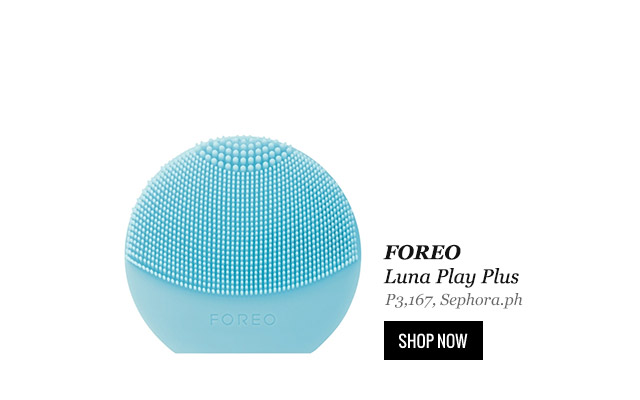 ADVERTISEMENT - CONTINUE READING BELOW
2. Kemei 5-in-1 Women Facial Cleansing Brush
This pretty, pink-and-white cleansing brush can do more than just gently scrub your face. It has four different brush head attachments that can be used for different parts of your body and a massager head to help facilitate blood flow in your face and allow your skincare products to absorb better. If your skin is extremely sensitive, we recommend using the Face Soft Bristle Brush attachment, but if you really want to get in there and exfoliate dead skin, use the Face Hard Bristle Brush attachment.
ADVERTISEMENT - CONTINUE READING BELOW
3. Panasonic Micro-Foaming Facial Cleanser EH-SC65
For a customizable cleansing experience, use this facial brush by Panasonic. Not only does it come with regular-sized and mini brush attachments, but it also has a range of settings so you can cleanse and exfoliate as much as you need to. With the brush, it also creates micro-foam that penetrates the skin and leaves it feeling clean and bright.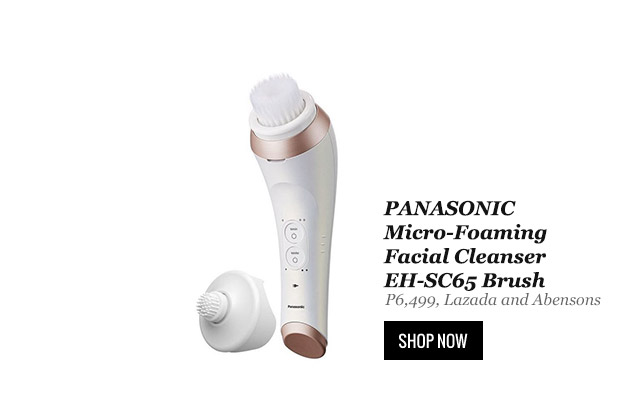 ADVERTISEMENT - CONTINUE READING BELOW
4. Happy Skin Beauty Perfect Clean Ultrasonic Silicone Cleansing Device
Support local by going for this silicone cleansing brush. Its silicone bristles come in three textures: normal bristles for a deep cleanse, precision bristles to get at the T-zone, and a massage surface to encourage blood circulation and skin tightening. It also pulses 6000 micro-vibrations per minute to knock off dirt and unclog pores for a really deep clean.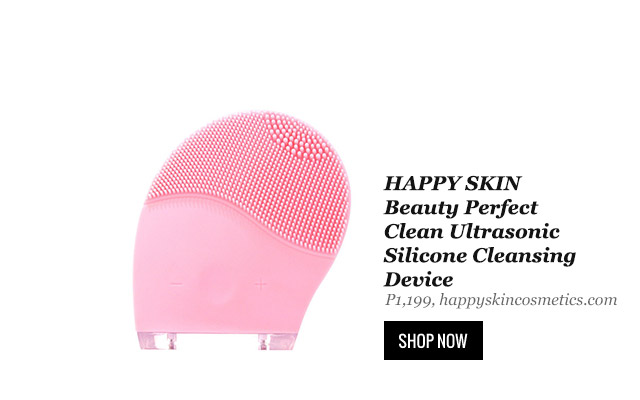 ADVERTISEMENT - CONTINUE READING BELOW
5. Michael Todd Beauty Soniclear Elite
This skincare brand is known for its potent anti-aging (and cruelty-free!) products, and its luxe cleansing brush will perfectly supplement your skincare routine so you get a radiant, youthful glow. If you struggle with uneven, textured skin and clogged pores, this tool will definitely help. It also comes with six-speed settings, two operating modes, and two brush attachments, so you can do what's best for your skin.
ADVERTISEMENT - CONTINUE READING BELOW
6. Refa Clear Cleansing Brush
If you want to splurge on your device, we recommend this powerful cleansing brush. It's built with the world's first 3D Sonic Ion Technology, and it's made with Kumanofude bristles to help remove impurities gently yet deeply. Since it's equipped with the power of ions, it can help remove negatively charged impurities trapped deep within the pores without enlarging or irritating them.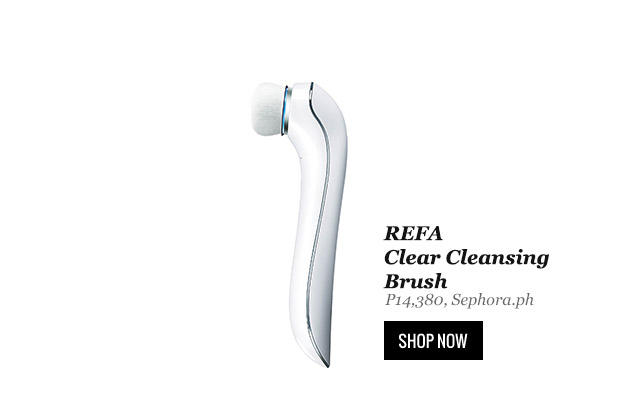 ADVERTISEMENT - CONTINUE READING BELOW
Load More Stories