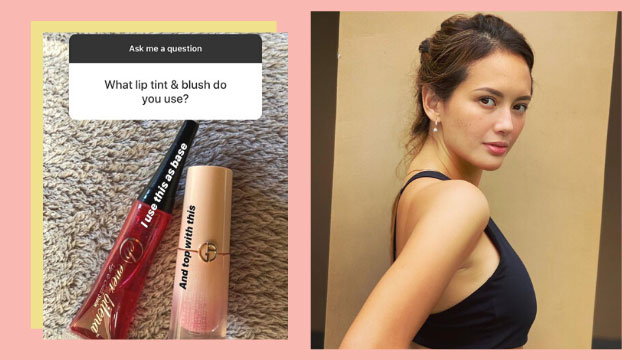 Ellen Adarna opened her IG account to beauty- and wellness-related questions on May 17. Of course, we took notes on everything she does to keep her skin glowing. Read on if you want to know her skincare, haircare, and makeup routines, plus the exact products she uses.
ADVERTISEMENT - CONTINUE READING BELOW
Ellen's low-key skincare routine
Ellen has always been vocal that she has a low-maintenance skincare routine. She simply cleanses her face and applies sunscreen during the day. Here are the suncare products she loves: The Beach Hut Tanning Water, Mesoestetic Mesoprotech Melan 130+ Pigment Control, and Mesoestetci Sun Protective Repairing Stick.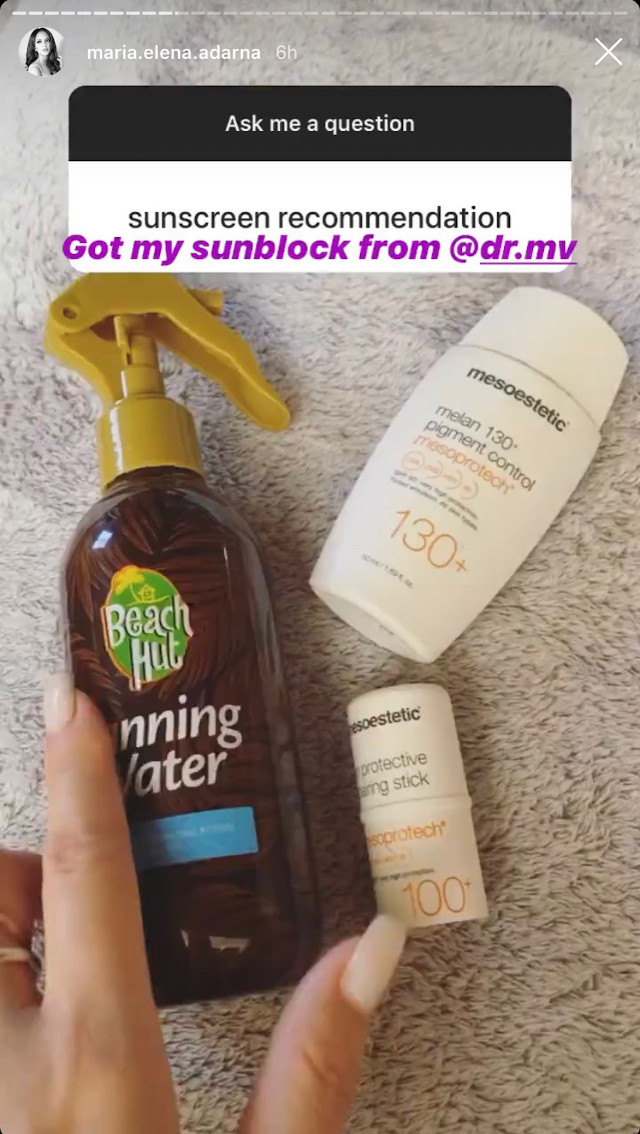 Her natural haircare routine
Ellen always has her hair colored to a nice shade of brown, and she cares for it using products made of natural ingredients. Here are the items on rotation: Lush Veganese Hair Conditioner, Lush Retread Conditioner, Lush Flyway Hair Shampoo Bar, Sachajuan Normal Hair Shampoo, Sachajuan Hair Repair Treatment, She occasionally boosts her dye job with Bedhead Dumb Blonde, a salon-grade purple shampoo.
Aside from her haircare must-haves, she also revealed the body care product she and son Elias can't live without: The Vaniderm Cleansing Bar. It's free of gluten and other ingredients that may harm sensitive and dry skin.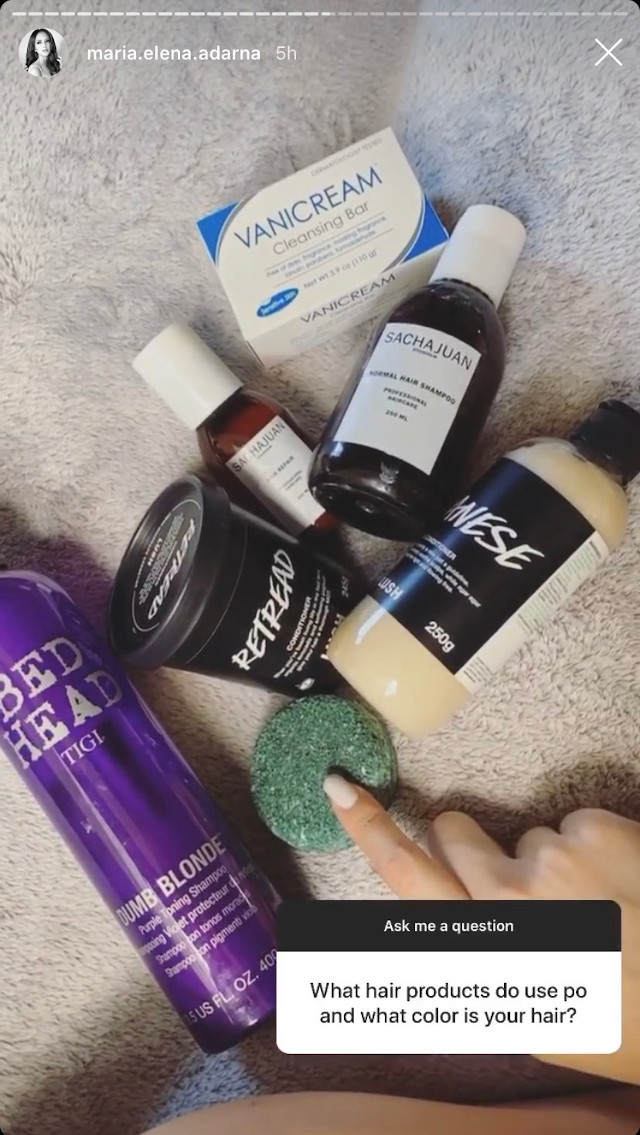 ADVERTISEMENT - CONTINUE READING BELOW
Her low-key makeup must-haves
Ellen is a big fan of the no-makeup look and she loves lip tints! Here are the items she's currently loving: She uses Make Up For Ever Artist Lip Shot in 100 for her pout, and for her cheeks, she layers the Ever Bilena EB Advance Lip & Cheek Stain in Very Red and the Giorgio Armani Neo Nude Blush.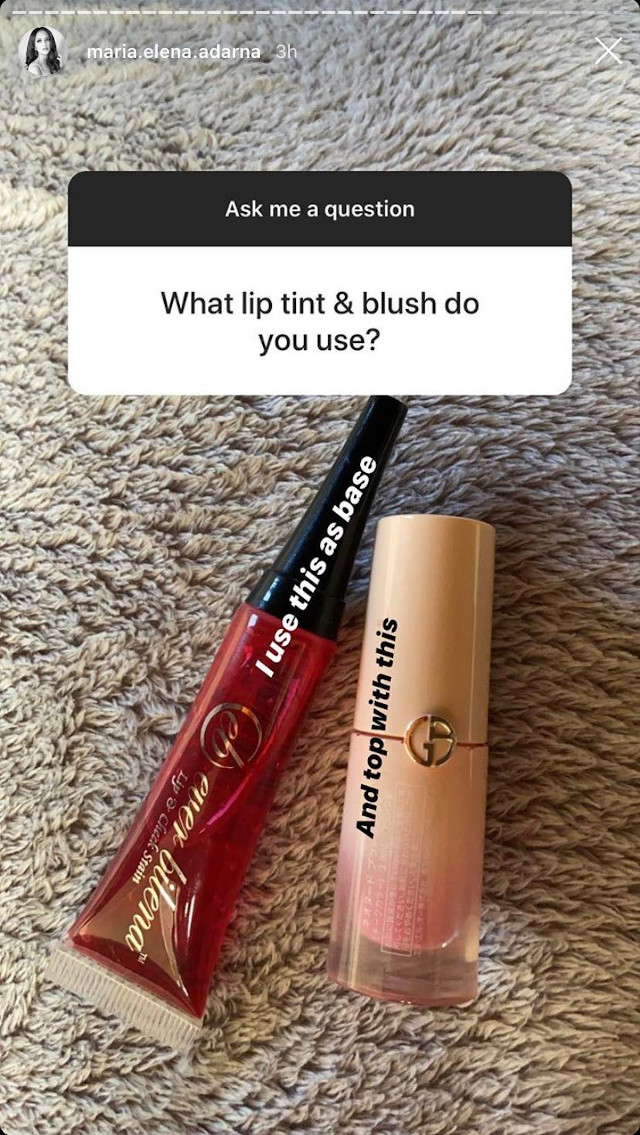 ADVERTISEMENT - CONTINUE READING BELOW
She had her brows microbladed by Pretty Looks, so this allows her to skip putting on eyebrow makeup. But on days she wants her arches more defined, she fills them in with the Sunnies Face Lifebrow Skinny Pencil in Ash Brown and K-Palette 1 Day Tattoo Real Lasting Eyebrow Pen.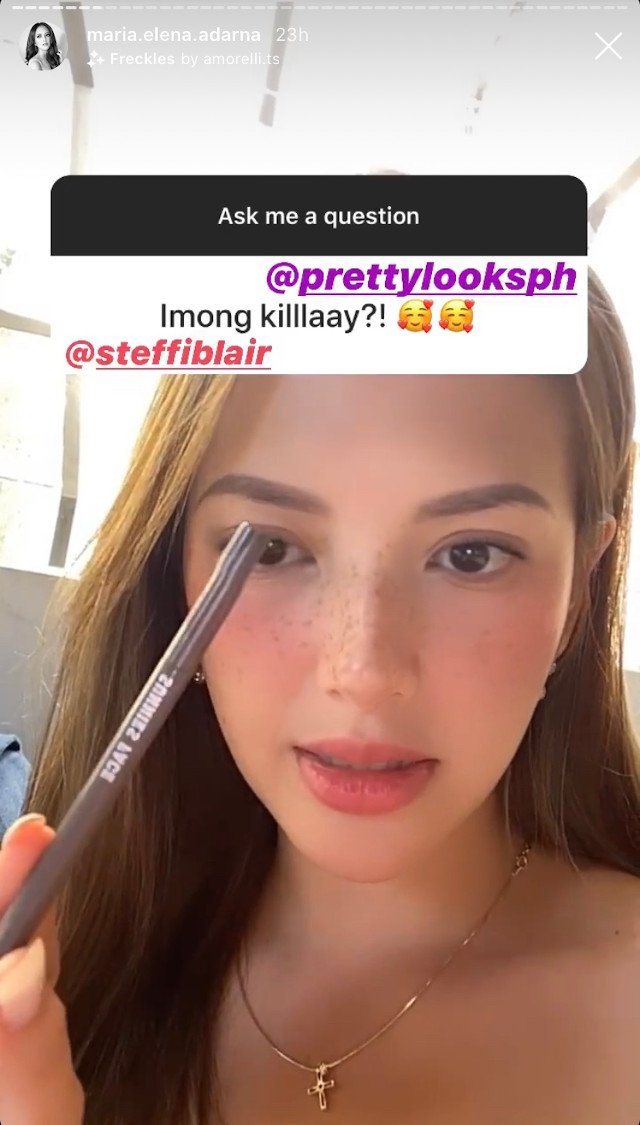 ADVERTISEMENT - CONTINUE READING BELOW
When asked what her favorite foundation is, Ellen answered that she alternates between the Charlotte Tilbury Airbush Flawless Liquid Foundation and the Giorgio Armani Power Fabric Luminous Silk Foundation. She also revealed that she only uses them as a concealer for her undereye area.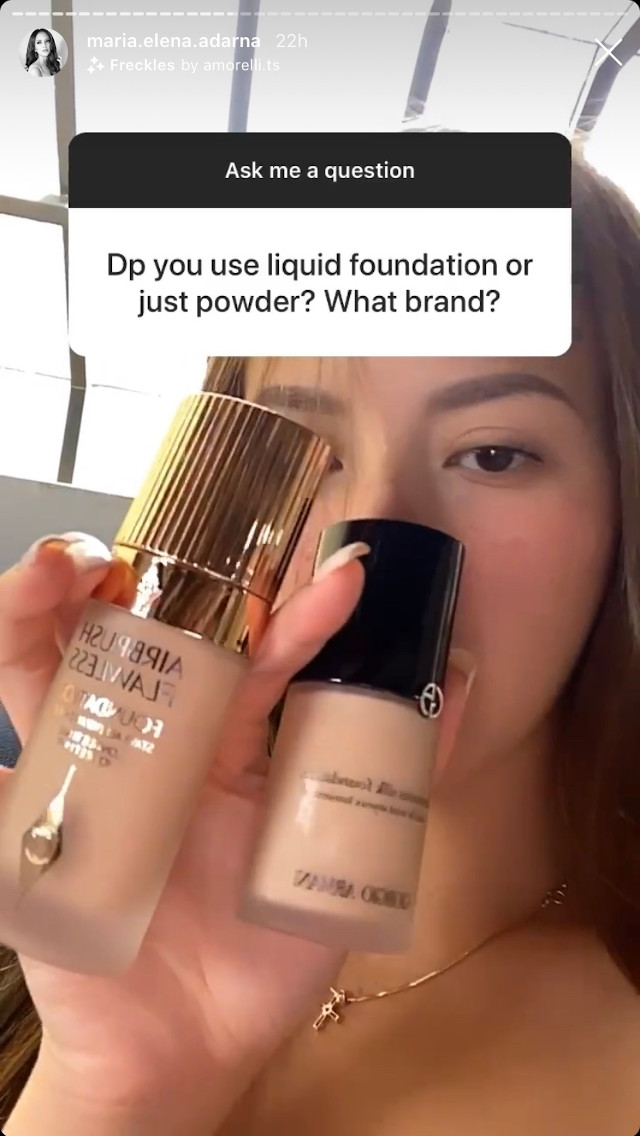 Ellen's advice on how to overcome insecurity
Before she ended her beauty Q&A, she gave the best advice about overcoming insecurity. A follower asked for tips on how to become confident about having a big forehead. "We have the same insecurity, but you know, there's nothing we can do about it. We just have to live with it. So I have accepted it and problema na sa magtan-aw (it's the problem of those who'll see it.)"
ADVERTISEMENT - CONTINUE READING BELOW
Another sent a question about facial asymmetry. "Work on yourself and [build] self-confidence. Accept your flaws," she explained. Then she ended it with: "Bawi na lang as abilidad, 'day! (Focus on your abilities instead!"
We couldn't agree more, Ellen!
Load More Stories