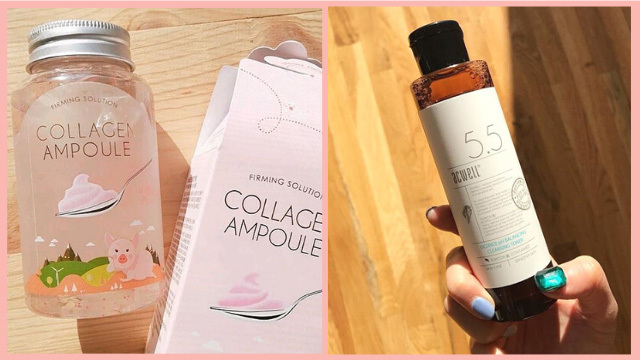 Once you reach your third decade around the sun, your skin experiences significant change where everything starts to slow down. While these may also be attributed to external factors, when combined with the aging process, you might end up with a double-whammy of skin problems.
ADVERTISEMENT - CONTINUE READING BELOW
As you age, you're more prone to having dry skin. Factors that usually help in making your skin look fresh and supple, like collagen and hyaluronic acid (yes, your body makes it, too), are produced slower than the rate of decay. The result? Dull, dry, and skin—and right when you're at the prime of your life, too. To give your skin the hydration boost it needs, check out these Korean skincare products for a smooth, healthy-looking complexion:
Cleansers
Dear Klairs Rich Moist Foaming Cleanser
P940, BeautyMNL
What makes this cleanser essential in your skincare routine is that it arms itself with amino acids instead of sodium lauryl sulfate (a common surfactant compound that can cause drying and irritation) to help soothe and clean skin efficiently. This lightweight formula reinvigorates dry skin with hyaluronic acid and aloe leaf extract to keep skin feeling clean, fresh, and hydrated.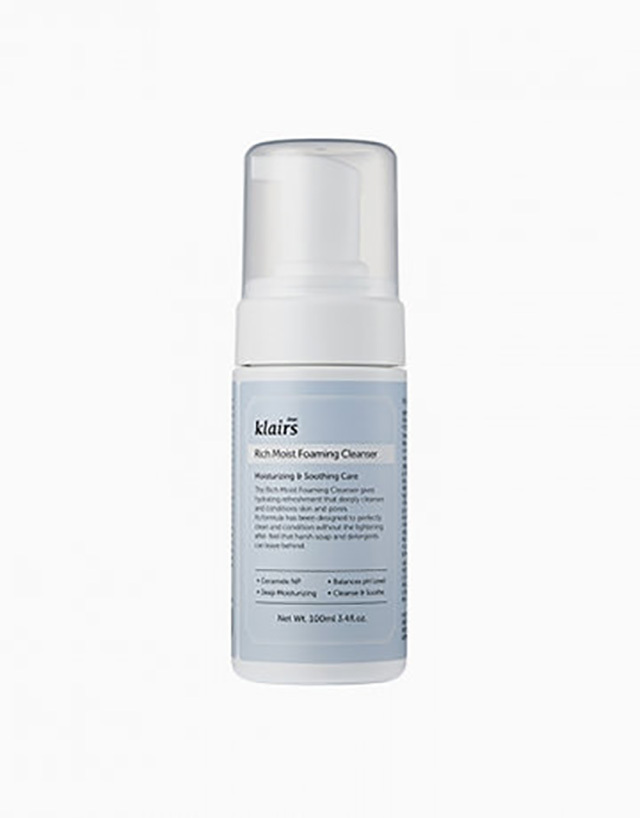 Banila Co Clean It Zero Original
P995, Banila Co
This award-winning makeup remover and exfoliator gets rid of impurities and stubborn makeup so you can achieve smooth and balanced skin. It also gently exfoliates with papaya extract to slough off dead skin cells, and it finishes off with a touch of vitamin C to treat dull skin, which is another sign of skin aging. 
ADVERTISEMENT - CONTINUE READING BELOW
Toners
Son & Park Beauty Water
P1,100, BeautyMNL
On average, your skin's pH level is about 5.7. The higher the pH level of your skincare products, the more likely it'll have a drying or irritating effect on your skin. Son & Park's Beauty Water is loaded with fruit and floral extracts like willow bark, orange, and rose to nourish and hydrate your skin and help restore its natural pH level after cleansing. Use it as a toner for your evening and morning skincare routine for best results. 
ADVERTISEMENT - CONTINUE READING BELOW
ACWELL Licorice pH Balancing Cleansing Toner
P990, K-Beauty Cafe
Licorice is a widely used ingredient in skin brightening products and cosmetics. Another award-winning product in our lineup is this cleansing toner from K-beauty brand ACWELL, and it's even claimed to help you achieve "honey skin." Combined with licorice water and peony extract, it deeply cleanses and hydrates your skin while maintaining a pH level of 5.5 to keep your moisture barrier balanced and undisturbed.  
ADVERTISEMENT - CONTINUE READING BELOW
Serums & Essences
COSRX Advanced Snail 96 Mucin Power Essence
P882, BeautyMNL
While it doesn't sound appealing to apply snail mucus on your face (aka the slime secreted by snails), its use and efficacy date back to Ancient Greece, when it was primarily used to treat skin inflammation. Now, thanks to modern science, snail goo has found its way to skincare products, like this essence from COSRX. It contains 96 percent pure snail mucin to keep skin rejuvenated and moisturized all day. 
ADVERTISEMENT - CONTINUE READING BELOW
COSRX Galactomyces 95 Tone Balancing Essence
P670, Althea
Another must-have from the world-renowned K-beauty brand is the Galactomyces 95 Tone Balancing Essence. The name might sound out of this world, but it's actually a very earthly compound that was discovered by accident at a rice wine brewery in Japan. This essence contains 95 percent galactomyces that helps brighten and moisturize dull, dry, aging skin.
ADVERTISEMENT - CONTINUE READING BELOW
Esfolio Collagen Ampoule
P601, BeautyMNL
As your skin ages, it has much less collagen and elastin compared to when you were in your 20s. Collagen is the glue that holds your skin (as well as other parts of your body) together, and without it or a lack thereof, you're left with sagging, dull, and even dry skin. This particular ampoule from Esfolio is made with hydrolyzed collagen—meaning highly absorbent, easy-to-process collagen—to help restore skin hydration and a soft, radiant complexion.
ADVERTISEMENT - CONTINUE READING BELOW
Laneige Glowy Makeup Serum
P247, BeautyMNL
In case you're looking for cosmetics with benefits, this serum from Laneige can act as a hydrating primer for your makeup. Laneige's glowy formula keeps your skin moisturized and supple under your layer of makeup, all the while using ceramides to lock in hydration and maintain a balanced and conditioned complexion.  
ADVERTISEMENT - CONTINUE READING BELOW
Moisturizers
Nature Republic Aloe Vera 92% Soothing Gel
P245, BeautyMNL
Aloe vera remains to be one of the oldest and most effective ingredients in skincare because of its many benefits, one of which is treating dry skin. In fact, it's your best bet as a moisturizer to help seal moisture into your skin and keep it revitalized and deeply hydrated. This multipurpose soothing gel from Nature Republic can also be used as a mask or sleeping pack and can also be applied to your hair.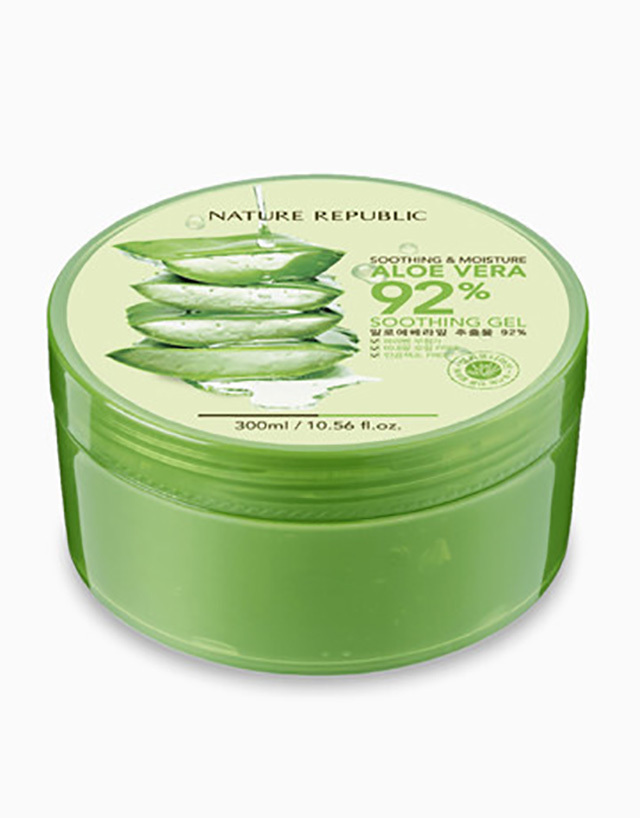 ADVERTISEMENT - CONTINUE READING BELOW
Esfolio Pure Snail Moisture Soothing Gel 95%
P174, BeautyMNL
Though Esfolio's soothing gel can be used on nearly every skin type, it's particularly beneficial to those suffering from dry skin as it delivers deep, penetrating hydration without leaving your skin slimy or extra glossy. If you have dry and sensitive skin, it's also formulated with anti-allergic and anti-inflammatory ingredients to help calm your skin and keep it healthy.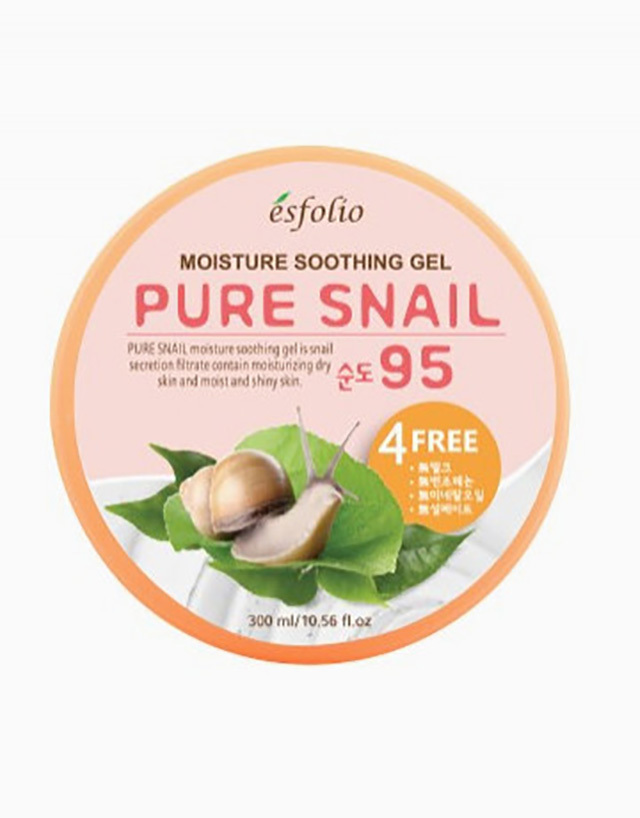 ADVERTISEMENT - CONTINUE READING BELOW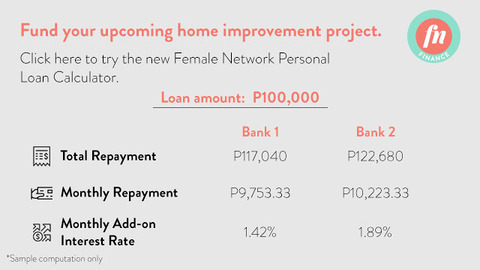 Load More Stories