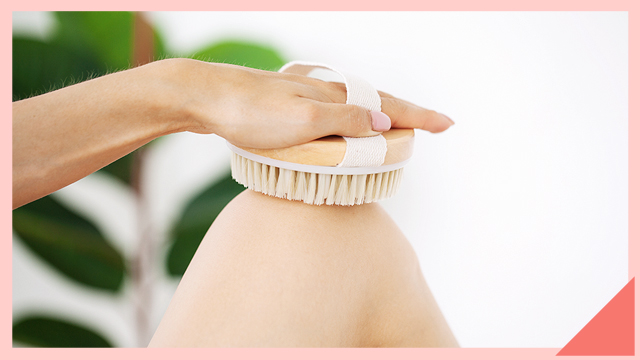 We've been forever curious about dry brushing since we saw Heart Evangelista - Escudero raving about this on one of her most recent vlogs. According to the actress, she's been doing dry brushing for a month now, and so far, she noticed that her skin greatly improved since she started this.
ADVERTISEMENT - CONTINUE READING BELOW
Heart usually dry brushes her skin every morning, because like coffee, dry brushing helps kickstart her day according to her (we so can relate). To do this, she gets her choice of brush (a soft one if you have sensitive skin,) put some lotion on it, and started brushing her arms, underarms, towards the heart.
Watch:
So what is dry brushing?
Dry brushing has been around for centuries and is in fact, a type of Ayurvedic (a traditional Indian healing system) medicine. This works by using a synthetic or natural-fiber brushing tool, and dry brushing areas on your body in a particular pattern. Like exfoliating, dry brushing helps remove dead skin cells to make your skin appear healthier and feel smoother. The difference is that exfoliation most commonly involves water in the process while dry brushing doesn't.
What are the benefits of dry brushing?
Aside from sloughing away dead skin, dry brushing is also believed to have the following benefits according to Healthline.com:
CONTINUE READING BELOW
Recommended Videos
Stimulates the lymphatic system
Helps the body rid itself of toxins
Increases circulation and energy
Helps break down cellulite
Though some are not yet proven, dry brushing has still become a staple in the skincare routine of wellness-loving celebrities such as Miranda Kerr.
How do you dry brush your skin?
Here are some steps you need to take note of:
1. You can put lotion or body oil on your brush like what Heart did. But mostly, some just use the brush alone.
2. Start at your feet, then to your legs, and move up to your body.
3. Always brush towards the heart and use light, circular motions.
4. For the stomach, use a clockwise direction.
5. Use light, firm strokes on areas where your skin is thin (such as your underarms and chest) and tough ones on areas with thicker skin (your back and the soles of your feet).
ADVERTISEMENT - CONTINUE READING BELOW
6. Never brush your face!
How often should you dry brush?
You can do this daily before taking a bath.
What to do after dry brushing?
It's best to take a shower right after dry brushing to help remove the dry skin. Opt for a mild body wash/soap as your skin is still sensitive from all the brushin'. Don't use physical (no loofahs for now) or chemical (skip your AHAs, BHAs, etc!) as it will harm your skin. Slather some lotion or body oil afterwards to keep your skin hydrated and moisturized all day long.
Interested? Start your dry brushing journey and check out these dry brushes that you can buy online:
1. SnailWhite Glow Body Brush
P365, snailwhiteph.com
SnailWhite Glow Body Brush is made with firm bristles to effectively exfoliate your skin even in just a few strokes! We also love that this has a hand strap which allows better control while you do your thing.
ADVERTISEMENT - CONTINUE READING BELOW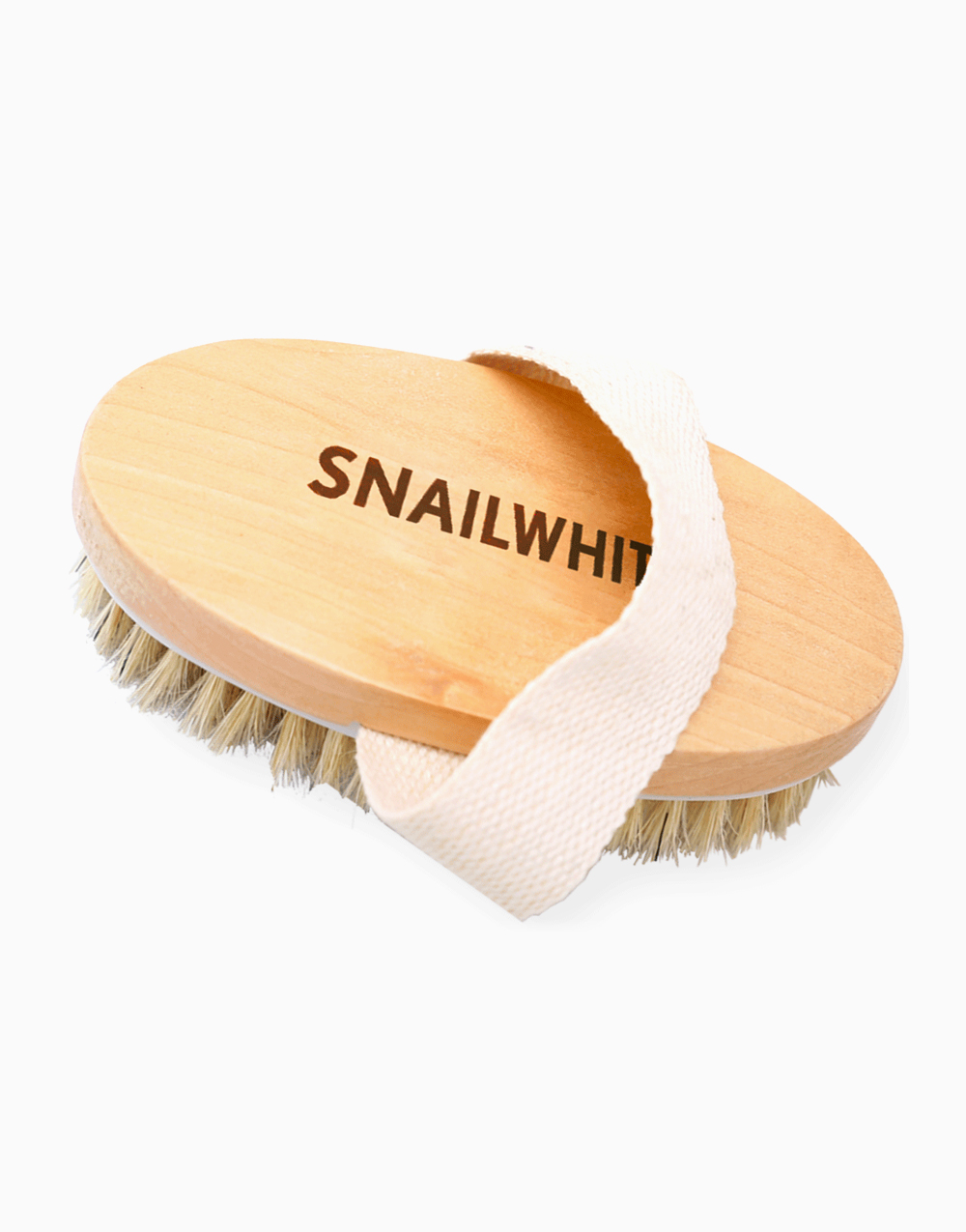 2. Earth Therapeutics Bumpy Bristle Massage Brush with Ergonomic Grip
P495, beautybar.com.ph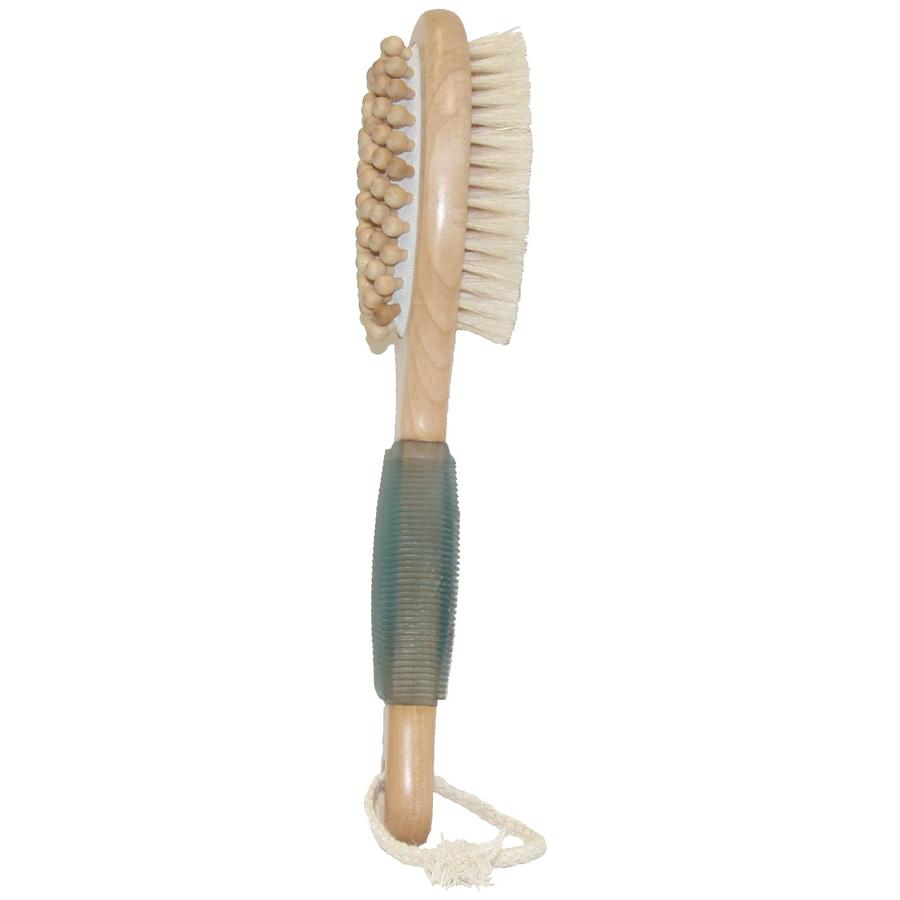 ADVERTISEMENT - CONTINUE READING BELOW
This dual function brush has semi-stiff fibers for thorough exfoliation, and mini massage balls for relaxing those tense muscles. It also has a special "wave-groove" construction for easier handling. The best part? This can be used both for wet and dry brushing! Perfect for your next at-home spa day if you ask us.
3. Eco Warrior PH Natural Exfoliating Dry Brush
P198, ecowarriorph.com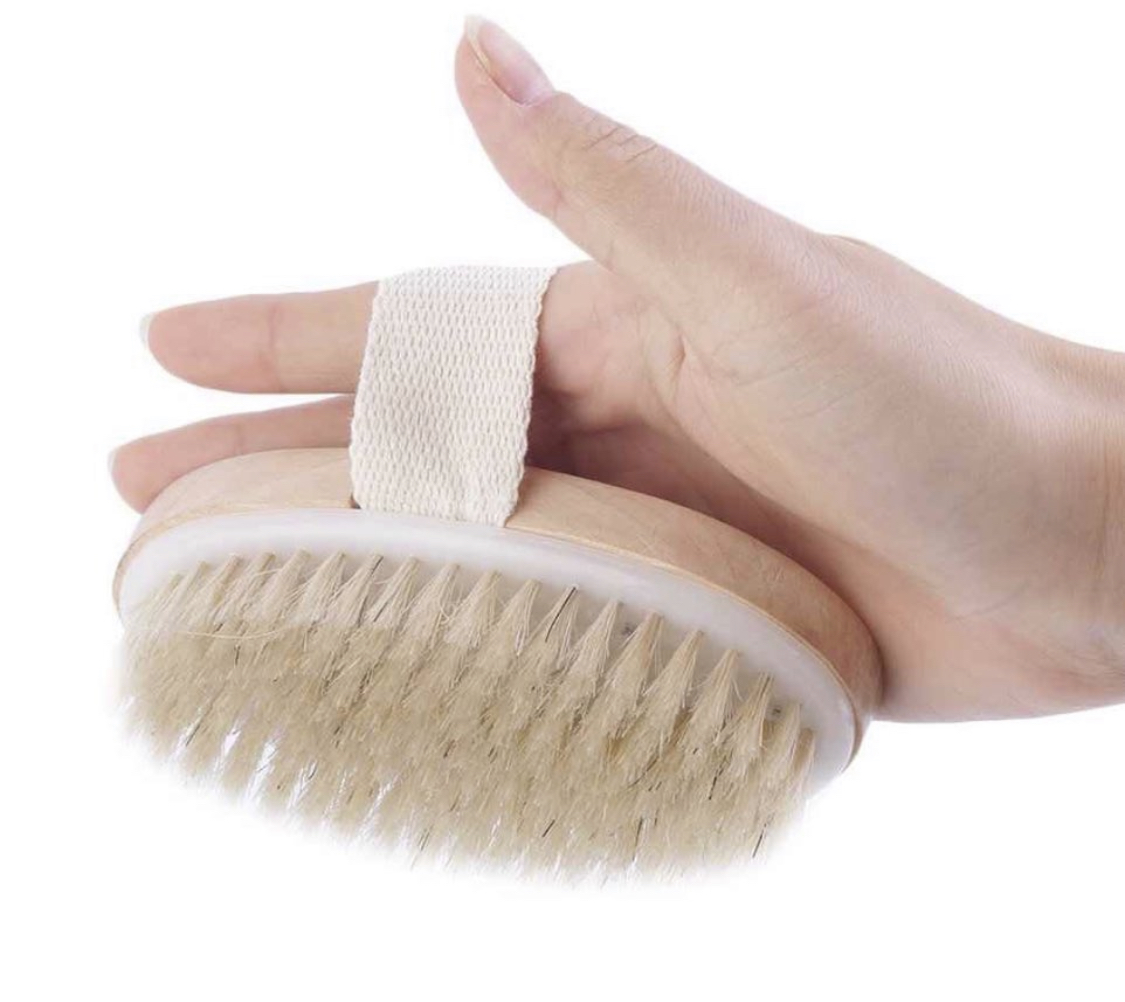 ADVERTISEMENT - CONTINUE READING BELOW
If you're looking for something eco-friendly and affordable, look no further! Eco Warrior PH's dry brush is made from plant-based sisal fibers to effectively buff away your skin. This also comes with a detachable sturdy handle so you can also dry brush those hard-to-reach areas such as your back, etc.
4. MUJI PP Shower Brush
P696, mujiph.com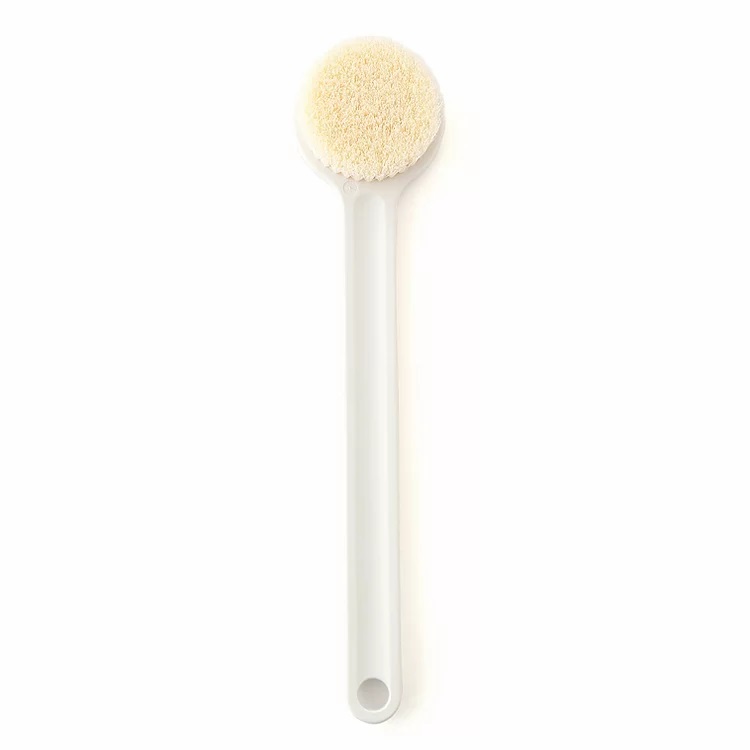 ADVERTISEMENT - CONTINUE READING BELOW
Muji's shower brush is also a favorite of dry brushers for its soft, natural-fiber bristles. This one also features a groove handle design that's easy to hold. Minimalist lovers will also surely love its classic Muji look.
5. Watsons Wooden Back Brush
P155, watsons.com.ph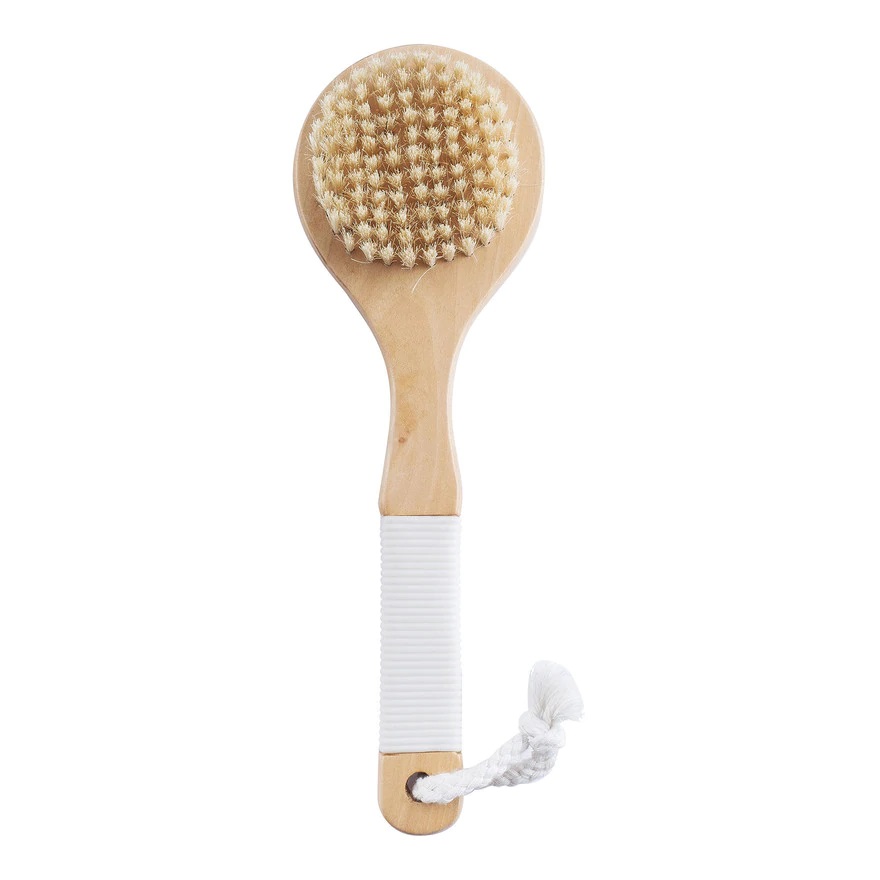 This must-have from Watsons features boar bristles that are soft enough to use daily without any irritation. Also, don't let the name fool you as this one can also be used on other body parts not just for your back.
ADVERTISEMENT - CONTINUE READING BELOW
6. The Flow Shop Smoothing Body Brush
P420, BeautyMNL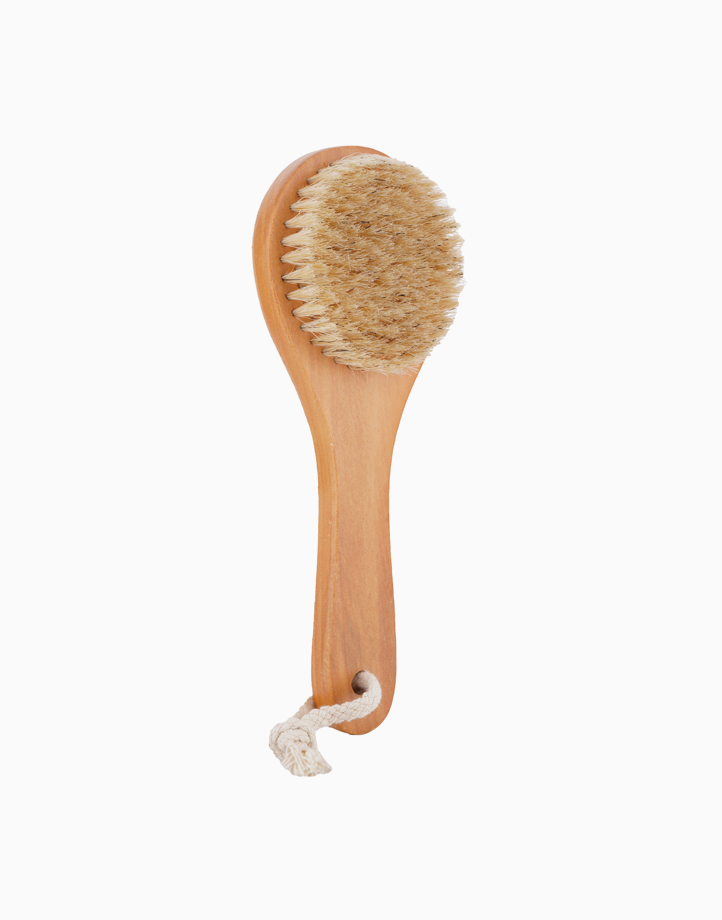 100% eco-friendly, The Flow Shop's Smoothing Body Brush is made with all-natural, plant-based materials such as Sisal and Lotus Wood. The ultra-soft bristles of this dry brush are best for those who have sensitive skin.
Load More Stories