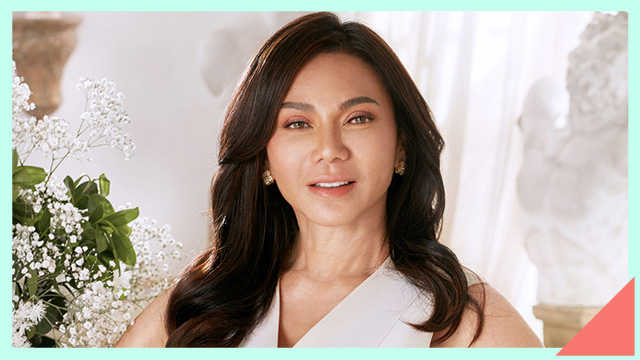 Even if you've got your skincare routine perfected by now, there was likely a time when it was far from desirable. I'd save all of us the horror of recalling exactly why, because that's a past memory we'd all rather learn from than dwell in. On the bright side, we all (hopefully) know better now, and are doing everything we can to never go back to those dark times. In fact, even skin experts themselves have had their own fair share of beauty mistakes—Dr. Vicki Belo included.
ADVERTISEMENT - CONTINUE READING BELOW
During the virtual launch of Fillmed Philippines, the beauty doctor shared that it was actually her skin troubles that made her want to become the acne expert she is today. "I had bad skin. My skin was so oily and my pores were so large," she said, adding that the Belo Medical Group was actually "born out of her own insecurities."
While she was able to resolve her skin problems eventually, she openly admitted that she did commit some mistakes along the way. The one that she regrets the most? Neglecting certain parts of her complexion, specifically her neck and the skin around her eyes.
According to Dr. Vicki, she was just too preoccupied with getting rid of her breakouts and oily skin that she didn't give those areas the TLC that they needed. Back then, she didn't realize that it would be a dead giveaway of her age in the future, given that these dry areas are prone to fine lines and loss of firmness.
CONTINUE READING BELOW
Recommended Videos
Now, Dr. Vicki is working on reversing this mistake with her current regimen. She uses an eye cream with peptides and collagen (the same one that Catriona Gray uses), and gets Fillmed New Cellular Treatment Factor (NCTF) injections to improve her skin quality.
If you haven't heard of NCTF before, it's a powerful cocktail of hyaluronic acid, vitamins, amino acids, and minerals. It's designed to restore the skin's radiance and reduce fine lines and wrinkles. It's injected into the skin with a 0.66mm needle, the smallest in the market, so it can be easily infused into delicate areas like the eyelids. FYI, Belo baby Rhian Ramos also swears by it!
View this post on Instagram
Dr. Vicki's skin secrets aside (read about her skincare routine here), treating your face, neck, and decolletage as one unit is one effective way to prevent premature signs of aging. Paying close attention to dry and wrinkle-prone areas like your eyelids, neck, and hands are a must, so don't forget them when you're doing skincare!
ADVERTISEMENT - CONTINUE READING BELOW
For more information about Fillmed and their partner doctors, visit their official website.
This story originally appeared on Preview.ph.
Load More Stories