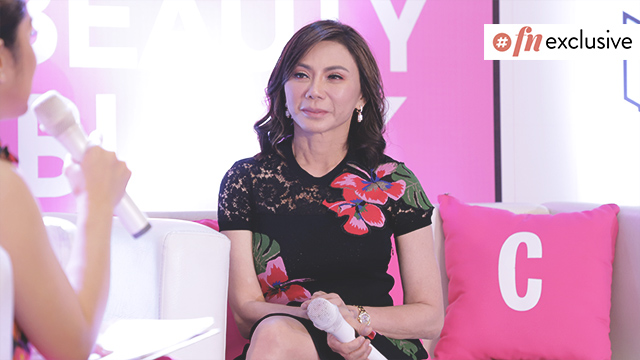 In an interview during Cosmopolitan Beauty Block 2018, Female Network sat down with beauty expert Dr. Vicki Belo to know what skincare habits need to change once you hit yours 30s.
Her advice sounds simple, and very familiar to anyone who's been making an effort to stay healthy lately: "Stop smoking, drink lots of water, eat a lot of vegetables and fruits... sleep more. You know when you're younger you can recover fast... you have a party, the next day you're fine. Once you hit your thirties..."
ADVERTISEMENT - CONTINUE READING BELOW
So true. Raise your hand if you're guilty of NOT getting eight hours of sleep regularly, and instead staying up late to catch up with work (or TV shows), and then opting for fast food because it's the most convenient option? 
The next time you decide to take your health and nutrition for granted, keep in mind that continuing on with these bad habits will also affect your skin's health, especially after the age of 25. "You start aging kasi at 25... at 25 you're fully developed..."
On dealing with signs of aging
Vicki Belo also recommends to try collagen as early as your late twenties, especially if wrinkles are already a concern then.
She also adds that one thing you need to do to lighten the appearance of wrinkles is to prioritize exfoliation "for the face... the neck doesn't really have a lot of oil glands so you should really moisturize there. But on the face, we have a lot of oil glands.
"Basically when we're babies, your skin changes every 21 to 28 days. As you get older, the skin becomes more 'glued to your face.' So what happens is, dead skin usually covers your face. And if you put moisturizer, it stops it from falling off.
"That's why when you're already 25, you should put tretinoin or alpha-hydroxy acids to peel off the dead skin, because underneath, there's good skin... I do glycolic everyday or tretinoin to make the cycle faster. Because if not, some of the wrinkles, like let's say your expression wrinkles, on top of that, if the skin doesn't fall off, [your wrinkles] look thicker... deeper. But if you do exfoliation, then they're not so deep."
She also added that using a product that doesn't work for you just because 'sayang naman' can cause even more skin issues. Since "our country is so humid and polluted, you have to adapt..." Moisturizers can sometimes clog your pores, so you need to adjust your skincare routine depending on where you're based and other external factors to consider. Another reminder that we shouldn't take testers for granted! 
ADVERTISEMENT - CONTINUE READING BELOW
Load More Stories