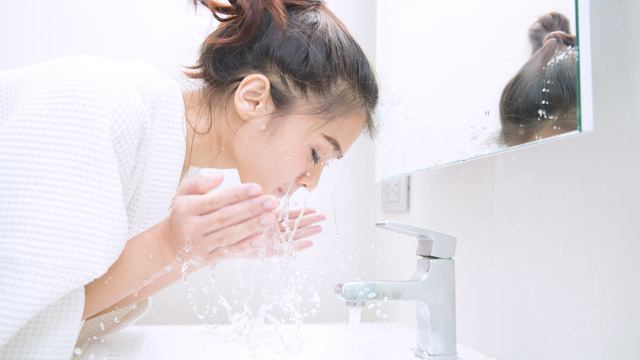 If you follow Korean beauty trends, then you may have heard of the term "double cleansing," but for the uninitiated, the term means exactly what you think it does—you basically wash your face twice, first with an oil cleanser then with a foam cleanser.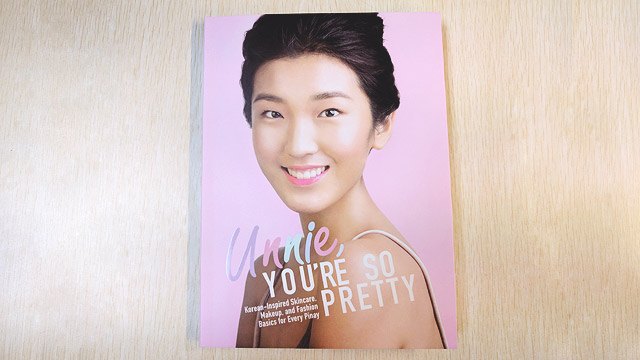 ADVERTISEMENT - CONTINUE READING BELOW
Why go through two steps of cleansing, you ask? The authors of Summit Books' Unnie, You're So Pretty explain that doing so is important especially at an age when you're probably starting to see signs of skin aging. Oil melts away dirt while moisturizing your skin, then foam finishes the job. 
First Cleanse, With Oil
Your first wash with your oil cleanser basically acts as a thorough makeup and gunk remover, effectively washing off waterproof products from your skin. "Foaming facial washes cannot completely erase eye and lip makeup," says Banila Co.'s Overseas Marketing Officer Heena Cho in the book. "If that happens [where makeup stays on], pigmentation occurs on the skin. This makes your eye areas darker even without makeup and may cause spots on your lips."
It's hard to get rid of dark circles and skin blemishes as it is; you don't want to compound the issue with makeup you can't get off. Oil cleansers do the heavy work for you—even for those who have oily or sensitive skin—as these products often have powerful soothing and nutritive qualities that freshen and nourish your face.
CONTINUE READING BELOW
Recommended Videos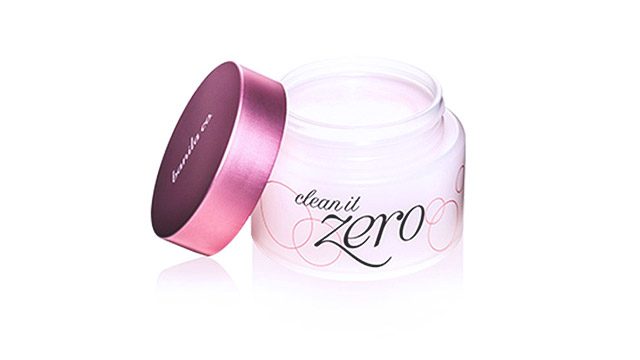 TRY: Banila Co. Clean It Zero, P890, available at Banilaco.ph
Second Cleanse, With Foam
To make sure that you don't miss a spot, follow-up with a foam cleanser. Take a minute to gently massage your face (or as actress Iza Calzado says, "with love—upwards!") to remove all of that microscopic dirt and bacteria that can possibly cause pimples.
ADVERTISEMENT - CONTINUE READING BELOW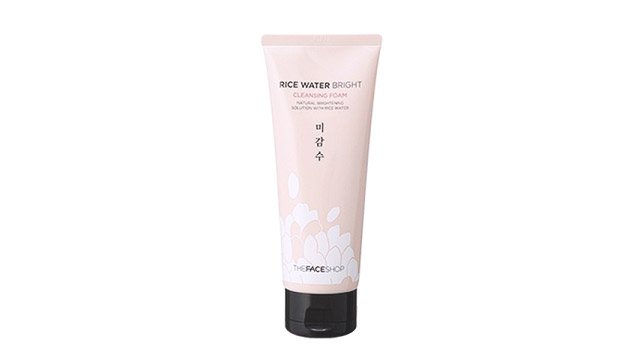 TRY: The Face Shop Rice Water Bright Cleansing Foam, P300, available at Althea
Is double cleansing for everybody?
Yes, it is, as long as you're mindful of what products you use. "This method can work for all skin types provided that you choose [a follow-up] cleanser that's best suited for your skin," says Dr. Gaile Robredo-Vitas, MD, DPDS, in Unnie. "Proper cleansing is important since it helps prevent product build-up, makes your pores appear smaller, and helps you maintain the right pH level for your skin, so you're less prone to irritations."
ADVERTISEMENT - CONTINUE READING BELOW
And yes, it is definitely great for women in their 30s. With your skin slowly losing its elasticity, an oil-and-foam cleansing combo may be a gentler alternative to the rough wiping and tugging that you usually do with makeup remover-soaked cottonpads. It doesn't even matter if you're lazy to do two washes because you'll barely notice them. (And it feels pretty therapeutic, too!) What you'll notice is how your skin will appear cleaner, smoother, and plumper once you stick to the routine every night.
Unnie, You're So Pretty is published by Summit Books, and is available in leading bookstores and department stores nationwide at P295.
Load More Stories