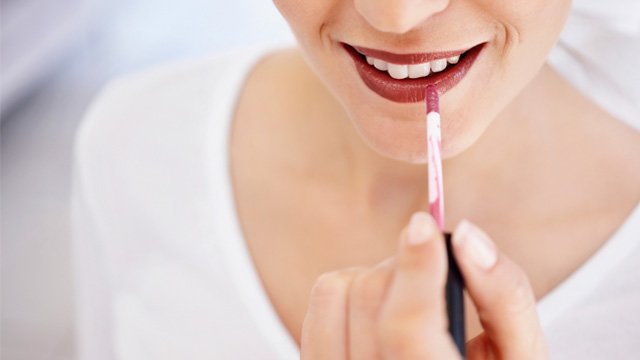 When it comes to beauty rules, one common tip for women in their 30s is to stay away from dark lipstick. Supposedly, a dark, bold lip makes the face look shrunken and sharp, and depending on the shade, it can also underwhelm certain features, like your eye color, for example.
However, a study from the Epidermal and Sensory Research and Investigation Center begs to differ. The research—which involved looking at images of individuals of different ages—shows that bold lipstick can actually complement more mature women thanks to the contrast of colors it brings to their faces.
The logic behind it is simple: As we age, the colors of our lips, eyes, and skin turn a darker shade, causing the contrast between the areas of our face to lessen. A monotone look results in dull, more aged complexion, so swiping on a bold lip color can actually bring back that glow. This makes sense, since rosy cheeks and plump red lips are considered signs of youthfulness.
To support this claim, the study adjusted the facial contrasts of the images to check if the perception of the women will change. Sure enough, those with more facial contrast were perceived as younger despite their other features being unretouched.
So the next time you're thinking of experimenting with your look, skip your usual nudes and reach for a bolder shade instead. Ever Bilena's newest line of liquid matte lipsticks has a total of 12 shades that can give your features a lift. These lippies offer good color payoff that can last for hours, and also come in a soft matte consistency not all liquid lipsticks have.
Try Love That Red for a bright, bold pout, or Pink Flame if you want something more subdued but still eye-catching. For morenas, Vivid Violet and Vogue Diva would work well for their skin tone. If you want to stick to your mauves and nudes, however, the line has eight other shades that range from pinks to browns, too.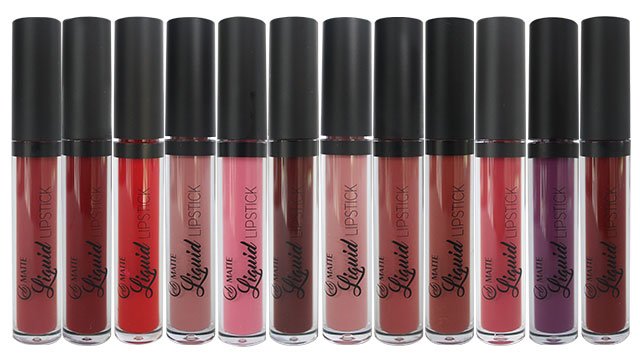 Ever Bilena Matte Liquid Lipstick comes in the following shades: Dusk, Fierce Red, Love That Red, Mauvey, Pink Flame, Rouge Berry, Sexy Nude, Sienna, Toast of New York, Vamp Red, Vivid Violet, and Vogue Diva.
Each tube only retails for only P195. Head to Ever Bilena's Facebook page here.
This article was created by Summit Storylabs in partnership with Ever Bilena.