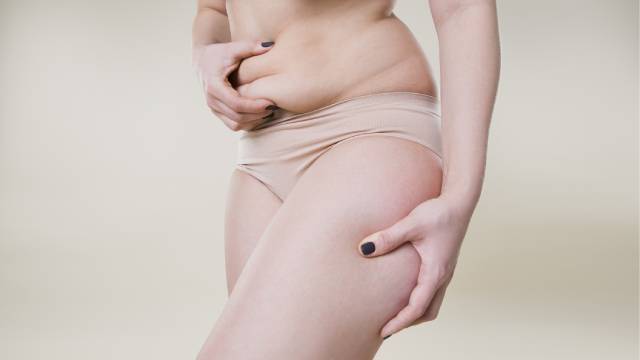 Loving how you naturally look is great, but wanting to enhance a few features is fine, too, as long as you feel good about it and it's within the bounds of safety (you do you, after all). Whether or not you're fine with invasive beauty treatments, at some point, you may have found yourself curious about what goes on behind the doors of legit, top-notch cosmetic surgeons in the country.
ADVERTISEMENT - CONTINUE READING BELOW
We were able to have a quick chat with Dr. Joel "Doc Nic" Nicdao of DocNic Cosmetic Surgery Clinic located in Centuria Medical Makati during the launch of My White Card, a card which enables you to get discounts on everything wellness-related, from your favorite me-time facials to surgical enhancements such as tummy tucks and other similar procedures.
If the term 'tummy tuck' caught your eye then read on as Doc Nic explains what to expect when undergoing cosmetic surgery, specifically those related to removing excess skin post-pregnancy or post-weight loss.
Female Network: How should patients prepare for any kind of cosmetic surgery?
Doc Nic: The only protocol that is really needed is a medical profile… Present illnesses, past illnesses, medications, everything.
If it's local anesthesia, [and] you don't need to be put to sleep—usually these are eyelid surgeries, eyelid enhancements, nose surgery—just an interview, just a few laboratory [tests], and if we deem you're safe and the procedure can go on without any complications, then we do it. Very little prep, which is very different when you go under general anesthesia.
Because bigger surgeries like breast augmentation, liposuction, general 'yan, you really have to be put to sleep. Patients really have to go through a battery of tests. We have to be very specific with the questions we ask of their medical history. The slightest doubt that there will be any threat to their health during the procedure—because remember, this is not urgent surgery, it's just luxury surgery—the slight threat, we will not proceed. And we will make sure everything is 100 percent good before we go.
FN: How long do patients often need to recover after surgery?
Doc Nic: Generally two weeks… For minor surgeries, one week.
FN: For those who have given birth and/or lost weight and are interested in getting a tummy tuck, what can they expect?
Doc Nic: People who lose weight and have excess skin... the excess is not only in the tummy. [It] goes all the way to the lower back. They have excess skin in the upper back, the arms, the thighs—inner thighs, outer thighs—so you have a lot of areas where we have to remove skin.
ADVERTISEMENT - CONTINUE READING BELOW
Mainly, the general rule [is] the lighter you are before the surgery, the better the surgery will go. It's easier for the surgeon technically, and easier for the patient to recover if you are at your lightest. So you don't go to the surgeon when you're really, really big. Most surgeons will say, 'Lose 20 pounds first, and we'll remove the excess skin…'
You can stage [the procedure]. It's all about safety. Personally, if the procedure would last longer than four hours, I'd rather stage it. So we do a four-hour procedure, and then the patient comes back after four or six months for another part of the body.
FN: Would you say that people are now more open to admitting that they've had work done?
Doc Nic:  In my practice before, I would say nine out of 10 will keep quiet about it. Even minor procedures like botox, even eyebrow tattoo, they won't tell people. That was like maybe 10 years ago. But now, it's very different. People are actually proud to be modern, to be at the forefront of beauty. So they tell their friends 'I got botox,' 'I got some fillers,' 'I got my lips enhanced.' Now, patients don't keep it secret.
ADVERTISEMENT - CONTINUE READING BELOW
Load More Stories