Concealers are the best when it comes to masking signs of puyat, but as any regular concealer user would know, they can sometimes—if not, often—enhance fine lines and wrinkles. 
Like with any makeup product, there are proper ways in applying concealer than simply slathering it all over your under eyes, especially if you struggle with creasing and caking. 
ADVERTISEMENT - CONTINUE READING BELOW
In a makeup session with Benefit Cosmetics' makeup and national brow artist Czari Domingo, she shared a couple of concealer application tips on how to avoid creasing, and how you can use full-coverage formulas yet still achieve a fresh, 'no-makeup' makeup look:
CONTINUE READING BELOW
Recommended Videos
1. First things first: Apply it sparingly and strategically.
It seems as if we've been accustomed to thinking that we always have to apply concealer all over our under eyes, especially after Kim Kardashian introduced her triangle concealer trick to the world (which involves creating a V-shape when applying concealer.) The downside is, the more product you have on, the more likely the concealer is going to highlight and settle into the fine lines you're trying to minimize in the first place. 
ADVERTISEMENT - CONTINUE READING BELOW
As Czari pointed out, it's just like how nails that are covered with multiple coats of nail polishes are much easier to chip off compared to those with minimal layers. Less is more! 
2. Don't forget the sides of your nose. 
In case you haven't noticed, there are shadow casts on the sides of your nose, so dabbing concealer on these slightly dark areas "really brightens the face," says Czari. 
ADVERTISEMENT - CONTINUE READING BELOW
3. Don't set it with powder right away. 
Let the concealer sit on your under eyes for a few minutes so it'll adhere better onto your skin. While you wait, you can apply your blush on (doing so will make your blush look even more natural as it'll sit beneath your face powder.) 
4. Apply a few dots of a brighter shade of concealer on your inner undereye area.
For your entire under eyes, it's best to use a concealer shade that's closest to your skin tone. But according to Czari, you can also apply a lighter shade of concealer on the inner area of your under eyes; this is typically the darkest side as it tends to sink, especially in your 30s. 
5. Go for lightweight concealers to prevent creasing and caking. 
As a bonus, you'll even look more youthful.
Take note: Lightweight doesn't always mean sheer. There are many concealers that feel amazingly light yet deliver extra, extra coverage (the kind that will make you skip wearing foundation!) 
ADVERTISEMENT - CONTINUE READING BELOW
TRY: Benefit Cosmetics Boi-ing Cakeless Concealer, P1,460, SM Megamall 
Here are other medium to full-coverage concealers that feel like almost nothing on the skin: 
ADVERTISEMENT - CONTINUE READING BELOW
TRY: Maybelline Instant Age Rewind Concealer, P399, available in department stores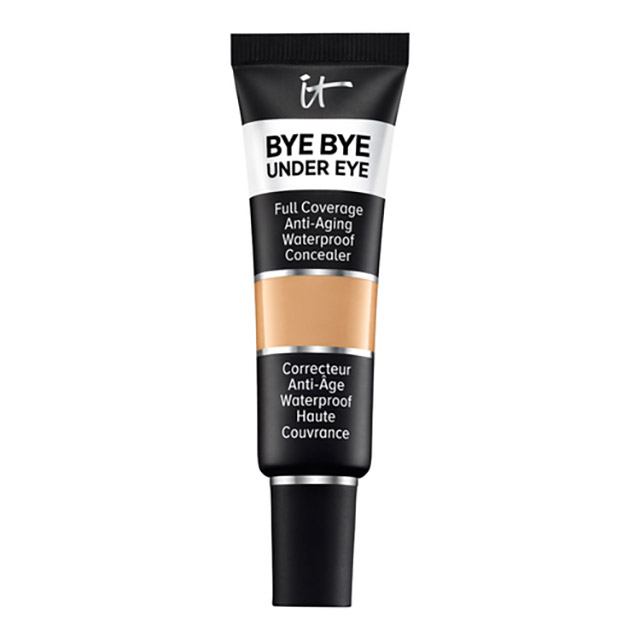 TRY: IT Cosmetics Bye Bye Under Eye Full Coverage Anti-Aging Waterproof Concealer, P2,420, available at Sephora.ph
ADVERTISEMENT - CONTINUE READING BELOW
TRY: L'Oreal Infallible Full Wear Concealer, P450, available in department stores
Load More Stories