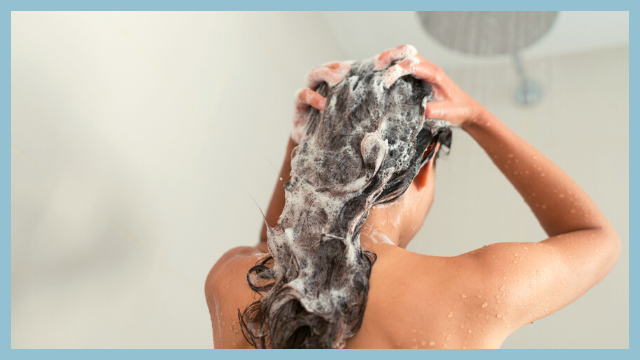 We all hate bad hair days—when our tresses are just frizzy and all over the place! Thankfully, we can prevent unruly hair by simply changing the way we wash our strands. Ahead, we've compiled the most common mistakes and how exactly you can fix them to score gorgeous tresses:
ADVERTISEMENT - CONTINUE READING BELOW
1. Washing your hair every day.
Growing up, we were always told by our elders to wash our strands every day to keep them clean. This practice strips our scalp of its natural oils, making it dry and prone to dandruff. 
The fix: Instead of washing your hair seven days a week, try switching it to every other day. Your hair will look a lot smoother and lustrous! Turn to dry shampoo to fight bad odor and a greasy scalp on no-wash days.
2. Rinsing with hot water.
Using hot water when you shower, especially on cold mornings, feels like heaven. It can cause significant damage, however, on your locks. Your strands become brittle and prone to hair fall. 
The fix: Use cold water as a final rinse. If you can't stand the freezing temperature, lukewarm H2O is a good compromise.
3. Neglecting to brush your hair before you shampoo.
Damp locks are more prone to breakage, which can result in split ends and frizz. Remember: Wet hair = weak strands. 
The fix: Before hopping in the shower, brush the tangles out first. This practice will make it super easy to smooth out your strands while you wash them.
4. Concentrating shampoo on your strands instead of your scalp.
A common practice is massaging shampoo on your strands but neglecting the scalp.
The fix: The scalp is actually where the most bacteria buildup is so it's important to gently scrub it with shampoo to keep it clean.
5. Rinsing conditioner immediately.
Another common practice is immediately rinsing off your conditioner right after applying it, leaving no time for the product to work its magic.
The fix: As the popular saying goes, "All good things take time." After applying your conditioner, leave it on your hair for about five minutes to let it do its job. You can do the rest of your shower routine while waiting!
Load More Stories