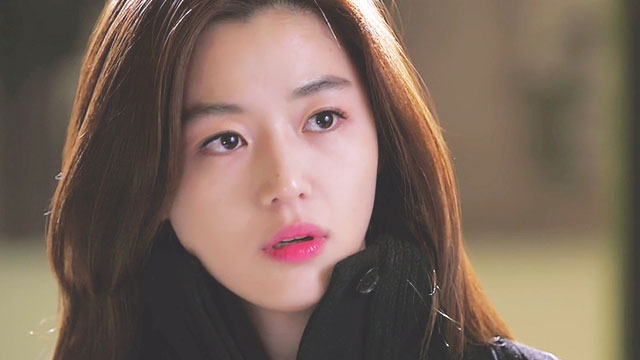 We've all heard of "glass skin," but there's a new trend that everyone is trying to achieve. "Cloudless skin" is probably the best thing you can aim for because it's basically a commitment to a good skincare regimen and better lifestyle choices for the sake of clear, clean and "cloudless" face. Here's a primer.
ADVERTISEMENT - CONTINUE READING BELOW
What is "cloudless skin?"
Cloudless skin isn't achieved through a single treatment or product. It's similar to a compliment rewarded to someone with a "flawless, radiant, unblemished complexion" that comes from a healthy diet, a consistent skincare routine, and enough hours of sleep. It goes beyond the surface and is an attribute of a healthy physical and emotional state of being.
How can you tell when you've achieved cloudless skin status? It's simple. Alicia Yoon of Peach & Lily tells Allure to compare the look to the untouched skin of a baby whose skin has yet to battle the elements.
How do I get it?
It may seem nearly impossible to reverse all the damage that you've accumulated over the years, such as hyperpigmentation, sun spots, acne, and wrinkles, but it's never too late to aim for healthy skin.
The first step is to eat clean. Cut down on sugar and trade it for leafy greens and whole grains.
ADVERTISEMENT - CONTINUE READING BELOW
The number of hours of sleep also helps clear out the skin and is a sure measure to avoid puffy eyes. Go to bed early, and get at least seven hours of sleep.
As for the skincare aspect, don't be intimated by the number of steps often affiliated with Korean beauty. Stick to the basics such as deep cleansing, toning, exfoliating, and moisturizing—steps that are probably already part of the regular skincare routine. Apply masks and face scrubs once in a while and use applicators such as the trendy jade roller to regularly massage the face.
Ultimately, cloudless skin owes its success to sun care. Top off all the layers of the routine with a reliable sunscreen with a level of at least SPF 50.
And remember, consistency is key. Stop shuffling from product to product and stay loyal to the regimen.
ADVERTISEMENT - CONTINUE READING BELOW
What products do I need?
The road to cloudless skin involves general steps and various products, so it's difficult to pinpoint specific products that help achieve the look instantly. It's easier to look at the ingredients in a product that will solve the individual skin problems we each have that are hindering us from flawless skin.
For hyperpigmentation, for example, a product rich in vitamin C is said to help in targeting dark spots. To minimize pores, invest in a product with salicylic acid. In dealing with a dull complexion, the trick is to exfoliate with a glycolic acid peel for normal skin, lactic acid peel for dry, sensitive skin, and a cleanser with salicylic acid for oil and combination skin types. It is important to understand your true skin type to know which ingredients your skin needs.
Scroll through a selection of skincare bestsellers below:
ADVERTISEMENT - CONTINUE READING BELOW
TRY: Perricone M.D. Hydrating Cloud Cream
TRY: Clarins Hydra-Essentiel Silky Cream SPF15
ADVERTISEMENT - CONTINUE READING BELOW
TRY: Murad Retinol Youth Renewal Serum
TRY: Murad Pore Extractor Pomegranate Mask
ADVERTISEMENT - CONTINUE READING BELOW
TRY: Dermalogica Daily Soperfoliant
All products are available at Rustan's Department Stores.
This story originally appeared on Townandcountry.ph.
* Minor edits have been made by the Femalenetwork.com editors.
Recommended Videos
Comments
Load More Stories