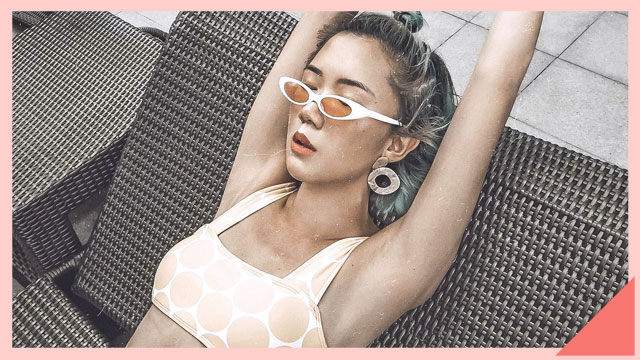 Once you've jumped on the underarm skincare routine train, the only thing that's really left for you to do is wait patiently for the results. But if you want the waiting time to be cut in half, then you should consider trying a simple trick Camille Co learned from the beauty doctor herself, Dr. Vicki Belo.
ADVERTISEMENT - CONTINUE READING BELOW
In a video about her bedtime beauty hacks, the blogger shared that Dr. Vicki recommends putting on underarm products at night instead of in the morning.
CONTINUE READING BELOW
Recommended Videos
"During the day you're experiencing so much stress, you're moving around, [and] your sweat glands are on overdrive," Camille explains. "When you're sweating throughout the day, you're not really able to absorb the product and all the benefits that the product has."
Meanwhile, if you apply your products before you sleep, your body is more relaxed and open to absorbing the benefits of whatever you're applying on your skin. However, if you bathe in the morning, do cleanse your armpits before applying brightening creams to avoid any bacteria buildup and irritation.
Using this method would officially trim your morning underarm ritual to just one product: deodorant. And if you think about it, that's so much better for your skin than sweating through both a cream and an anti-perspirant in the day!
ADVERTISEMENT - CONTINUE READING BELOW
Catch more of Camille's bedtime beauty tips below!
Load More Stories