If there's one skincare product you should apply daily, it would be sunscreen—just ask any dermatologist! Sun damage is the biggest culprit for common skin concerns like dark spots and wrinkles. The only problem is, some formulas tend to leave behind a greasy finish. If you have oily skin, don't lose hope—there are plenty of sunscreens nowadays that dry down to a nice matte finish!
ADVERTISEMENT - CONTINUE READING BELOW
What is the best sunscreen for oily skin? 
Look for formulas with gel-like or liquid consistencies instead of rich, heavy creams as they're easily absorbed by the skin. 
CONTINUE READING BELOW
Recommended Videos
To make shopping a little easier, we've listed down some of the best non-greasy sunscreens below! 
1.  UV Aqua Rich Watery Essence SPF50+ PA++++, BIORE
P488, available online
This SPF feels more like a hydrating serum than a sticky sunscreen. Packed with hyaluronic acid, the clear gel formula refreshes the skin while protecting it from both wrinkle-causing UVA rays and sunburn-causing UVB rays. It's absorbed quickly by the skin so it doesn't feel greasy. You won't mind wearing it under your makeup! 
ADVERTISEMENT - CONTINUE READING BELOW
2. Sun Expert Face Cover SPF 40 and PA+++, BELO 
P281, available online
Belo's budget-friendly sunscreen has a watery lotion formula that quickly dries down to a seamless finish. It provides broad-spectrum protection, and it's also non-comedogenic so it won't clog your pores. Pick this up if you have oily, acne-prone skin! 
ADVERTISEMENT - CONTINUE READING BELOW
3. 

Ultra Sheer

 

Dry-Touch Sunscreen SPF 50 PA+++, NEUTROGENA

P579, available online

Aside from offering UVA/UVB protection, this drugstore classic is oil-free so you don't have to worry about excess shine. Just make sure to blend it well to avoid a white cast! 
4. Armada Face Cover 30, VMV HYPOALLERGENICS 
P1,740, available online
ADVERTISEMENT - CONTINUE READING BELOW
Don't mind splurging for your SPF? This popular sunscreen from VMV Hypoallergenics is suitable for oily skin types, thanks to its lightweight cream formula. It shields the skin against both UVA and UVB rays. A bonus perk is it contains antioxidants that can help lighten melasma and other forms of hyperpigmentation when used daily. 
ADVERTISEMENT - CONTINUE READING BELOW
5. Oil-Free Matte SPF 30, DERMALOGICA 
P2,850, available online
Aside from leaving a matte finish on the skin, this broad-spectrum sunscreen also controls shine throughout the day. It contains niacinamide, a power ingredient known for regulating sebum production as well as soothing angry pimples. 
6. Supergoop! Unseen Sunscreen Broad Spectrum SPF 40
P2,035, available online
ADVERTISEMENT - CONTINUE READING BELOW
This clear gel sunscreen is praised for its lightweight formula—you might forget that you put it on. It leaves a velvety finish so you can use it to prime (and protect) your skin before applying makeup. It offers UVA/UVB protection and also shields the skin against blue light, which you get from electronic devices. 
ADVERTISEMENT - CONTINUE READING BELOW
7. MizuMi UV Water Sunscreen Serum
P1,099, available online
This serum-like sunscreen is fragrance-, oil-, alcohol-, and synthetic color-free, so it'll provide you with the sun protection you need without irritating your skin.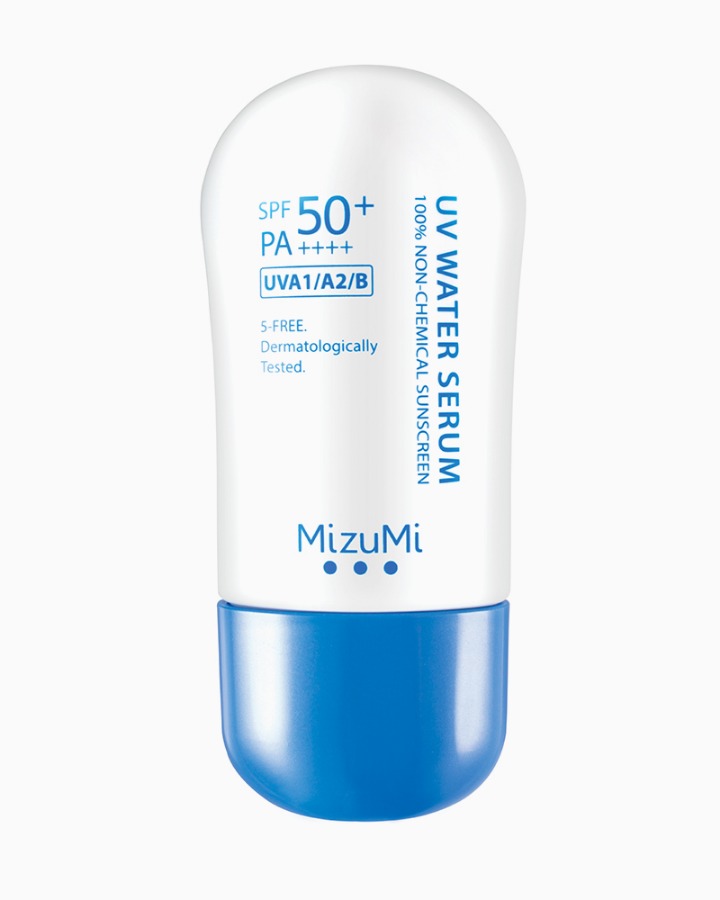 Sunscreen vs. Sunblock: 
What's the difference? 
In case you're wondering, sunblock has a thicker formula because it acts as a physical shield between the sun and your skin. As its name suggests, it literally blocks UVB rays, which cause sunburn. It sits on top of the skin so it typically leaves a white cast! Meanwhile, sunscreen contains chemicals that absorb the sun's UVA rays, which promote skin aging. If you're looking for an SPF that can protect you from both UVB and UVA rays, look for products that are labeled as "broad spectrum." 
ADVERTISEMENT - CONTINUE READING BELOW
In a previous interview with dermatologist Dra. Kristina Reyes-Bagani, she shared that one isn't actually better than the other. It all boils down to personal preference—what type of formula are you most comfortable with? Do you spend a lot of time outdoors? Ultimately, "the best sunscreen is the one you will use every day," said the beauty expert. Just make sure that it has an SPF of at least 30!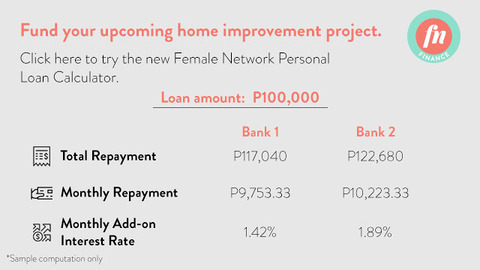 ADVERTISEMENT - CONTINUE READING BELOW
Load More Stories