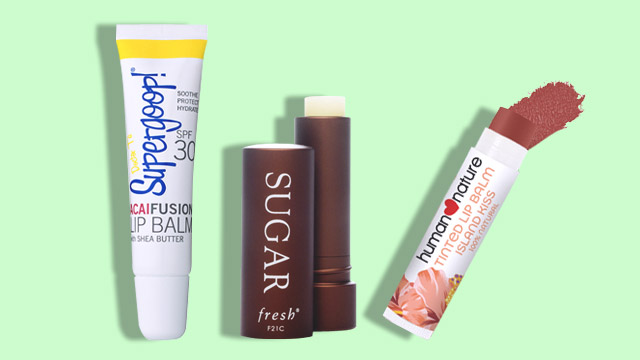 My lips have always been dry and easily peeled, which is why sometimes, it can be pretty hard to put on matte lippies (especially dark ones) since the rough areas become too obvious. I'm sure I'm just one of many women who don't really give much attention on their lips, but that doesn't make it okay, because your puckers don't only need TLC, then can also indicate whether there's an imbalance in your body. So before you begin the search for the best lip balms for dry lips, here are a few things to keep in mind first:
ADVERTISEMENT - CONTINUE READING BELOW
CONTINUE READING BELOW
Recommended Videos
What are the common causes of dry lips?
Dry lips can be a huge hassle, especially if they start breaking and peeling, making them all the more mahapdi. If you're wondering why you always seem to have this issue—barring health concerns such as yeast infection—here are a few culprits to consider:
Dehydration
Your lips are probably one of the first parts of your body to signal that you're sorely lacking water. Dry lips and mouth means you've got to be more aware about chugging eight to 12 glasses a day, since not only will doing so help keep your lips (and your skin) hydrated, it also helps reduce bad breath, since a dry mouth is more prone to bacteria.
The sun's UV rays
If you think your lips don't get sunburnt, then you're in for a surprise. Lips can be very prone to sun damage—in fact, nonmelanoma skin cancers (NMSCS) can start on the lips. According to the Skin Cancer Foundation, "The lower lip is approximately 12 times more likely to be affected, owning to its greater exposure to sunlight," so it's best to use a lip product with SPF before you head out (more on that later).
ADVERTISEMENT - CONTINUE READING BELOW
Cold temperatures
It's common knowledge that spending winters in other countries can definitely dry your lips out, but did you know that even your office air conditioning can do the same? Artificial air can definitely do a number on your skin and face, so having moisturizing products is always a must.
Why are lip balms important?
Aside from drinking enough water and exfoliating your lips regularly, one quick solution that can address dryness is always having a lip balm in stow, because the right products can actually keep your puckers smooth and moisturized even in the harshest conditions. Or course, you should only apply them when needed—applying way too much of it within a day may be a sign that you're addicted to going through the motions, or you're unconsciously making it a way to deal with nervousness or anxiety. You may also be oversaturating your lips, and that's not good, too.
ADVERTISEMENT - CONTINUE READING BELOW
What makes a good lip balm?
According to a feature on Today, the best lip balms for dry or chapped lips have these following ingredients:
Vaseline
Beeswax
Lanolin
Cocoa Butter
Sunscreen
Ceramides – Cosmo.ph describes them as "lipid molecules that strengthen and replenish the skin's barrier, retaining moisture and protecting them from bacteria and pollutants."
Humectant – Humectants, which include natural options such as honey, seaweed, hyaluronic acid, and alpha hydroxy acid, basically increase moisture to the top layer of your skin by pulling it upward from your dermis, notes a feature on Very Well Health. This makes the top-most part of your skin less prone to flaking.
Dimethicone – WebMD cites this as a common moisturizing ingredient, which helps treat roughness, dryness, and even itchiness of your skin.
It's also important that your product should be paraben-free!
Best lip balms to use
Every person's lips react differently to different products, but if you're looking for the best lip balms that we've tried—and some that have gotten really great reviews—here are a few that can really deliver on the moisture. 
ADVERTISEMENT - CONTINUE READING BELOW
Human Nature Tinted Lip Balm
P109.75, available in Pink Orchid, Island Kiss, and Flame Tree at Human Nature
This all-natural lip balm favorite is made of cocoa butter and beeswax, plus other plant oils that keep your puckers hydrated for hours on end.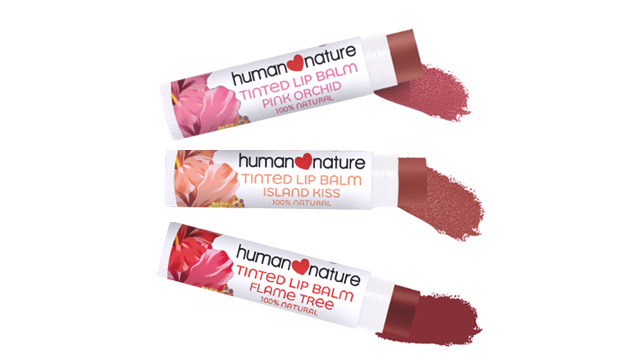 FN TIP: Since this product contains natural ingredients, its expires earlier than most, so be aware of the date on the packaging!
ADVERTISEMENT - CONTINUE READING BELOW
Nivea Lip Care & Color
P125 (from P129), available in Red and Ruby Red at Lazada
This iteration of their well-loved original lip balm has a soft red tint and a moisturizing core that has vitamin B and glycerin (a kind of humectant) that can keep your lips from chapping.  
ADVERTISEMENT - CONTINUE READING BELOW
FN TIP: This lip balm—and the rest of their lip line—should have a space in your kikay kit when you're traveling to colder climes as they can really help keep you from getting windburns.
Burt's Bees Original Lip Balm
P225, available in Watsons branches
Burt's Bee's original lip balm formulation has vitamin E and peppermint, which makes is a real treat upon application.
ADVERTISEMENT - CONTINUE READING BELOW
FN TIP: This is best used to maintain moisture on your lips. You may want to opt for other products if your lips are already broken and peeling, since the peppermint may be mahapdi once applied.
Aritaum Ginger and Sugar Overnight Lip Mask
P430, available at Althea
This product has had rave reviews, and with good reason. It's thick (albeit sticky) formulation helps lock in moisture as you sleep, plus it also soothes chapped lips with shea butter and beeswax.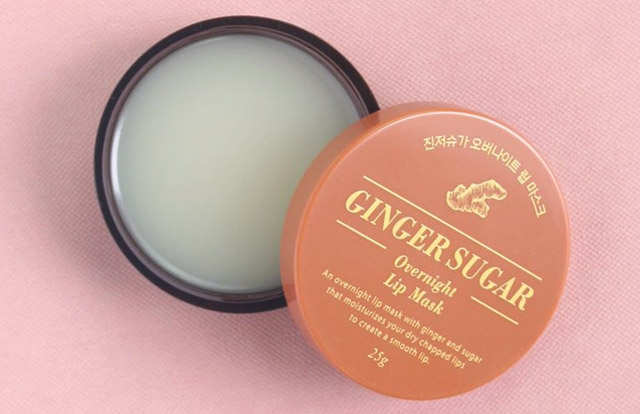 ADVERTISEMENT - CONTINUE READING BELOW
FN TIP: This product is a bit too thick to use as base, but you can put it on top of your lip tint for a bit of gloss.
Supergoop! Acai Fusion Lip Balm SPF 30
P539, available at Sephora.ph
If your heading out to the beach, this is what should be in your bag. Not only does it give you a whopping SPF 30 for your lips, it's also easily absorbed without the oily feel.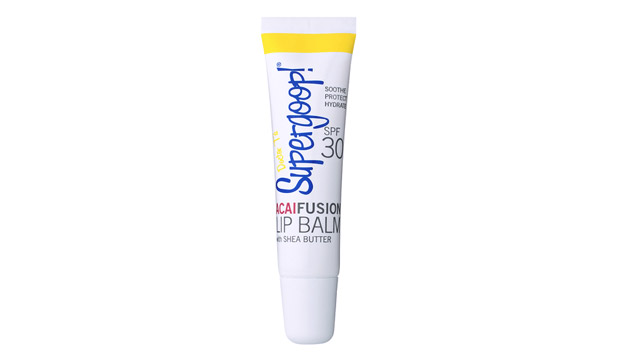 ADVERTISEMENT - CONTINUE READING BELOW
FN TIP: Planning to wear a thick, matte liquid lippie? Then this is a good base for it.
Fresh Sugar Lip Treatment Sunscreen SPF 15
P1,387, also available in tinted variants at Sephora.ph
This product doesn't only keep your lips smooth, it also makes sure that they're protected against UV rays. Since it has SPF 15, it's good for commuting and other activities that won't keep you out in the sun for too long. It contains real sugar, which is a "natural humectant" and is rich in black currant and grapeseed oils.
ADVERTISEMENT - CONTINUE READING BELOW
FN TIP: The tinted variants give your lips a soft, youthful tinge which is great if you wish to skip putting on an actual lipstick. If you're getting the original balm, however, make sure to also apply it a little beyond your lip line for added protection.
Load More Stories