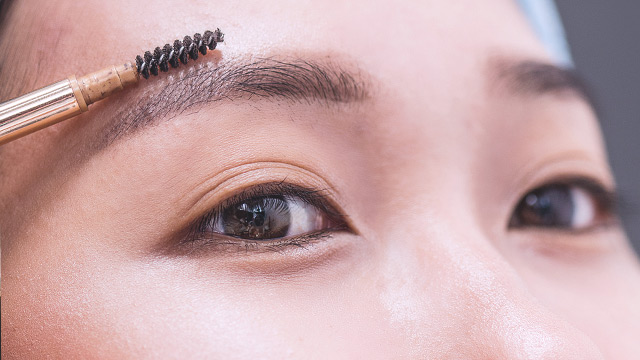 Whether you've accidentally overplucked them (or a brow artist once did and it never grew back) or you're just naturally born with little to no arches, you would know how filling in a sparse, barely-there kilay can be a real challenge.
On a daily basis, you'd have to "shape" your almost nonexistent kilay—not to mention, you'd have to fill in your bald spots, too, which can be tricky as there are formulas that just won't cling to the skin.
Clearly, it takes a lot of time, patience, practice, and a whole lot of products to test out to perfect your sparse brows, but finding the right brow products can make the entire process a lot easier.  
The best eyebrow products to fill in sparse brows 
With all the brow fillers available these days, from the popular ones like pencils, powders to the newer types like pomades, you might be wondering what brow product you should be really using, but as Allure notes, it all depends on what look you're after, whether it's soft, natural and feathery or full and bushy.
Save yourself from splurging on another ineffective brow filler and check out the ones we've already tried and tested—and swear by below: 
ADVERTISEMENT - CONTINUE READING BELOW
Pencil
Perfect for: Defining the shape of your sparse brows, and filling in gaps in your arches before layering it with a brow powder 
Benefit Cosmetics Goof Proof Eyebrow Pencil
P1,500, Greenbelt 5, Central Square, SM Mall of Asia, Rustan's The Beauty Source
This retractable pencil is notably waxy so it glides on smoothly and doesn't drag your kilay (making you lose a few strands in the process). Its angled tip also helps create natural but precise lines. The best part, however, is its color payoff—it can create bold lines with one stroke so you'll find it super easy to fill in your sparse brows. That said, it's also possible to end up with an overdrawn pair of arches, but don't fret; you can conveniently soften dark brows with the spoolie on the other end.
Liquid 
Perfect for: Creating soft, hairlike strokes for a natural-looking brows
K-Palette Lasting 2-Way Eyebrow Liquid
P850, BeautyMNL and SM Beauty
Achieving a 'no makeup' makeup look will be a breeze with this liquid liner that creates the most realistic-looking hair strokes. It has a light but buildable pigment, so you can fill in your arches without ever worrying about overdrawing them, especially if you're not particularly skilled in doing your brows. Another bonus: It comes with a brow powder on the other end of the pen, so you can conveniently set your arches after drawing them. As it has a liquid formula, the only downside is the product tends to run out faster compared to brow pencils.
ADVERTISEMENT - CONTINUE READING BELOW
Powder
Perfect for: Further filling in patchy areas to make them look fuller, and setting all your brow products to make it last 
The Face Shop Brow Master Eyebrow Kit 
P495, BeautyMNL, Trinoma, SM Megamall, Glorietta 3
This affordable brow powder is an instant standout for its fine, silky texture; it doesn't feel tacky on the skin and it gets the job done of adding depth to your patchy arches. FN TIP: Start with the darker shade to fill in the tail of your kilay and sweep the lighter shade at the beginning of your brows for a natural-looking finish.
ADVERTISEMENT - CONTINUE READING BELOW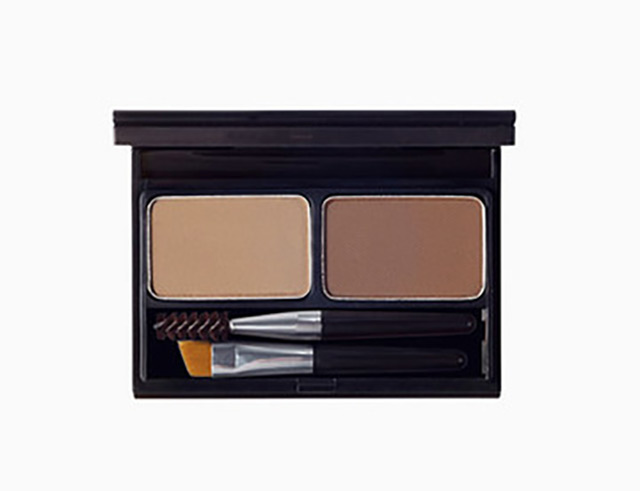 Pomade
Perfect for: Creating fuller and bolder brows
Anastasia Beverly Hills Dipbrow Pomade 
P1,255, Sephora.ph
This pomade has had rave reviews, and luckily, they're now available to order in Manila without the hassle of having it shipped all the way from the U.S. What's so special about it, you ask? For starters, it has a creamy formula that's budge-proof even on oily skin. And because it glides on smoothly and it is highly pigmented too, this pomade makes it much quicker for those struggling with sparse brows to cover up bald spots and achieve full, defined arches. You can even wear this one alone; no pencils or gels needed. 
ADVERTISEMENT - CONTINUE READING BELOW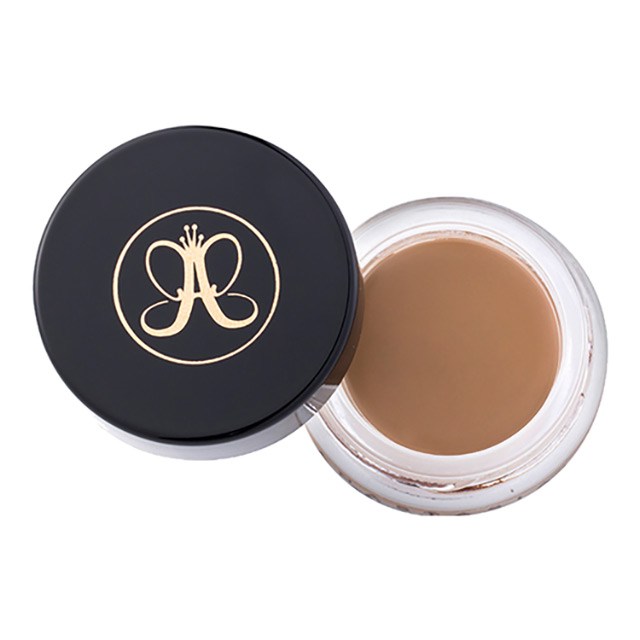 Maybelline Fashion Brow Pomade Crayon 
P399, BeautyMNL
For an easier-to-use pomade, this one from Maybelline comes in a crayon form that you can simply sweep on your brows and instantly even out and fill in the bald areas. This pomade will come in handy when you're feeling lazy to do your brows!
ADVERTISEMENT - CONTINUE READING BELOW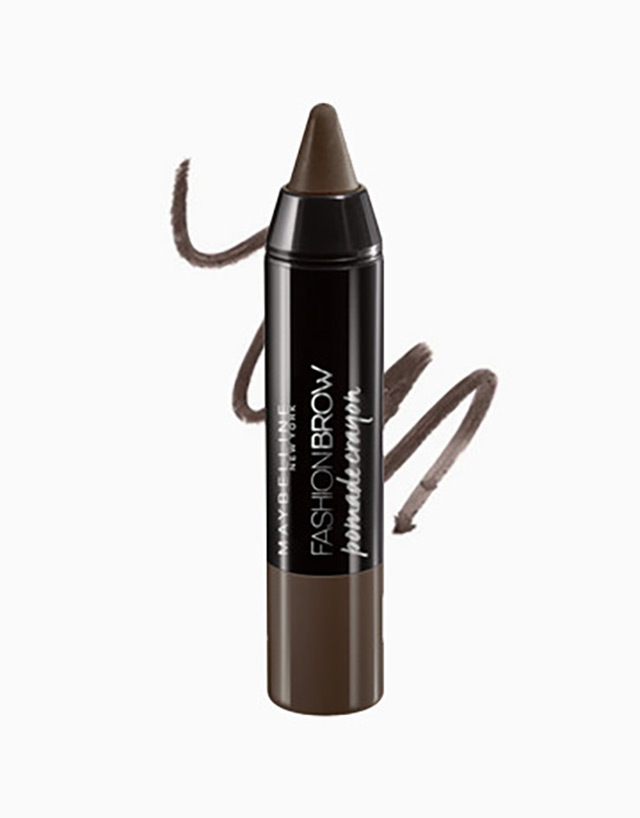 The best eyebrow products to set your brows—and to make them budge-proof!
Filling in your arches is one thing, and making them stay is another. After all, you're battling with a humid weather on a daily basis, which causes shiny complexions and sweaty faces, so it's no surprise that the brows you've worked hard on tend to disappear at the end of the day. This makes it crucial to set everything with a brow gel to not only keep your brows in place but to also thicken your arches—or even deliver a wash of color to match your hair color.
ADVERTISEMENT - CONTINUE READING BELOW
Brow gels
Perfect for: Taming unruly arches, adding volume to sparse brows, and setting your kilay 
Maybelline Brow Precise Fiber Filler
P399, BeautyMNL, SM Beauty, Landmark Department Store, Metro Department Store
You may not be blessed with full arches but you can easily fake it with this brow gel that's infused with tiny, hair-like strands, which happen to be fibers. Brush it on your brows and it'll instantly create the illusion of lusher arches. P.S. A little goes a long way, so be sure to apply it with a light hand.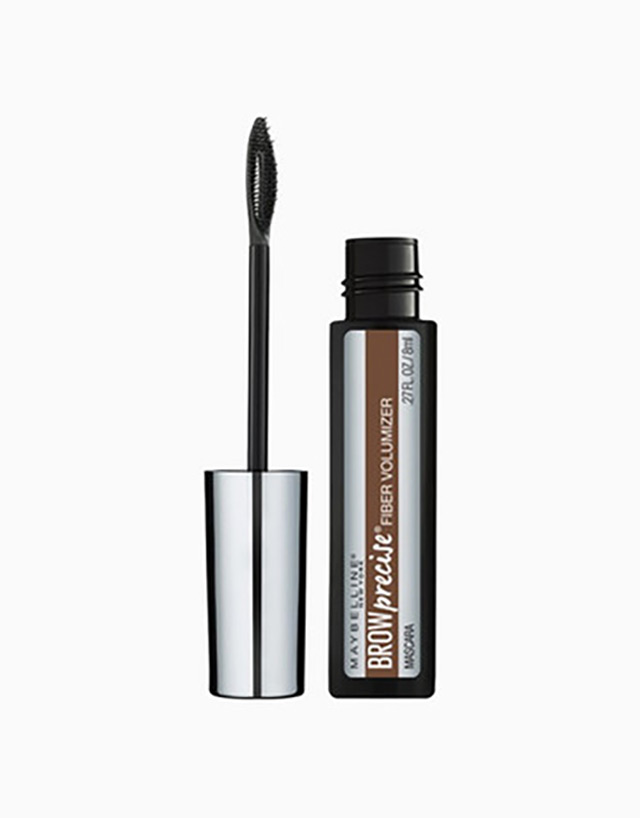 ADVERTISEMENT - CONTINUE READING BELOW
Make Up For Ever Brow Gel Tinted Brow Groomer 
Sephora.ph, Greenbelt 3, and SM Megamall
Make Up For Ever's brow gel has tinier fibers that volumize and set brows. What we love most about it is its long-lasting power; just try swatching it on your hand and it seriously won't smudge, which makes it ideal for our tropical weather. 
ADVERTISEMENT - CONTINUE READING BELOW
MAC Cosmetics Pro Longwear Waterproof Brow Set 
Rustan's Department Stores
With shades like 'Bold Brunette' and 'Red Chestnut', you're sure to find a tint that will match your colored hair here. MAC's brow gels have a slight shimmer to them for a healthy-looking sheen, but don't worry; they're barely noticeable once applied on the brows.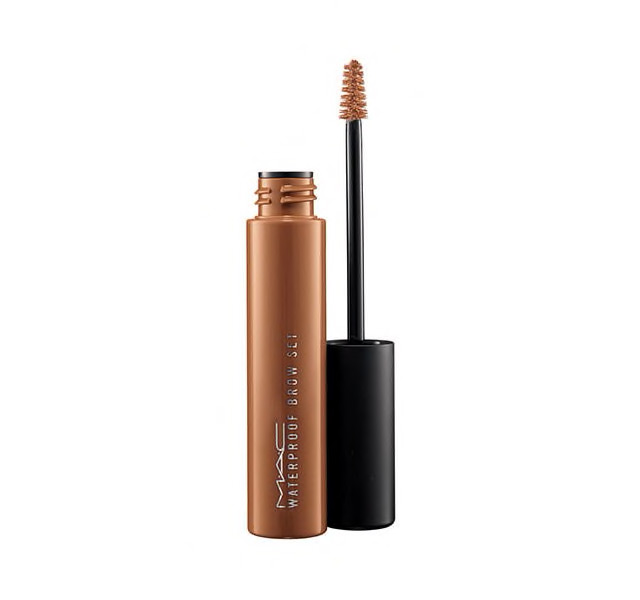 ADVERTISEMENT - CONTINUE READING BELOW
Etude House Color My Brow
P498, Landmark Department Store, Eastwood Citywalk
For a more affordable pick, Etude House's tinted brow mascara is just as promising. They've got a variety of brown hues from 'Rich Brown', 'Light Brown' to 'Blondie Brown'.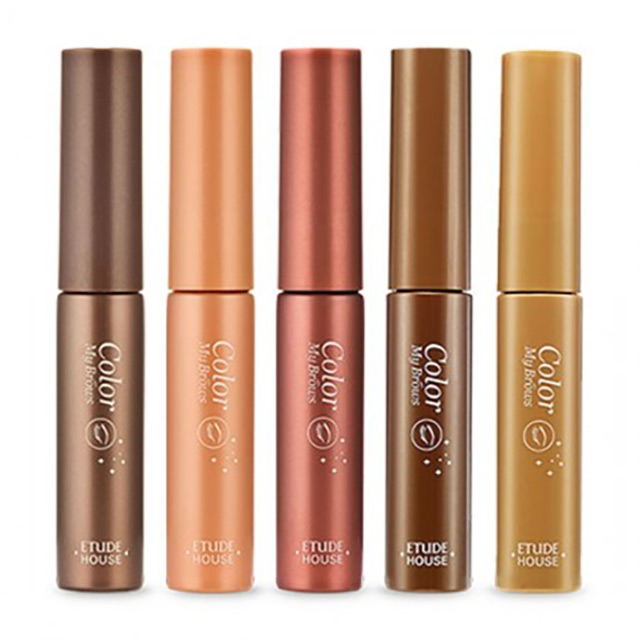 Sunnies Face Lifebrow Grooming Gel 
P345, Lazada, Zalora, Glorietta, U.P. Town Center
ADVERTISEMENT - CONTINUE READING BELOW
You'll love this one if you want to add definition to your barely-there kilay without overdoing it. Its tiny and skinny brush applicator allows you to control and add just the right amount of tint to your brows!
ADVERTISEMENT - CONTINUE READING BELOW
Load More Stories