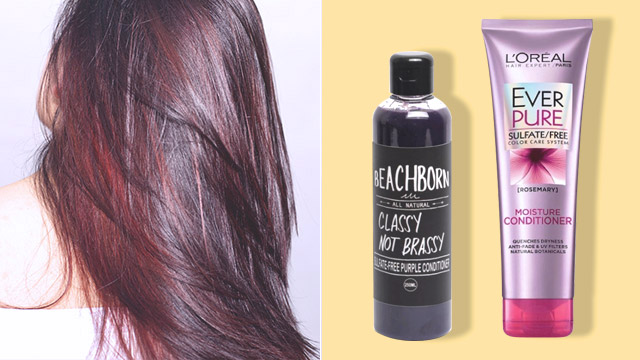 Like relationships, coloring your hair requires commitment if you want to make it last, from taking regular trips to the salon for root touch-ups and treatments to investing in bottles of colored hair-friendly shampoos and conditioners. Because nothing's worse than spending your suweldo on that ashy, brown hair color of your dreams only to see it fade into a brassy shade after a month, right? 
ADVERTISEMENT - CONTINUE READING BELOW
So if you're about to ditch your virgin locks or your colored tresses but they're starting to look duller and duller with each shower, here's everything you need to know about maintaining a tinted 'do: 
How do I make my dyed hair last longer?
1. Turn down the heat when showering
We know, we know. Long, hot showers are extremely relaxing—and even therapeutic for some—but like blow driers and hair straighteners, heat can shorten the lifespan of your colored locks. Warm water opens up the pores and lifts the outer cuticle layer of your hair, says Good Housekeeping, and as a result, your hair color fades. Opt for lukewarm or better yet, cold water keeps your cuticles closed, "sealing in [the] moisture from your conditioner, so it's extra hydrated," notes Bustle. 
2. Protect your locks before you swim
Got a beach trip all planned out? Your colored hair deserves as much protection as your skin. The combination of the sun's UV rays and the salt water (or even the chlorine) can strip off your fresh dye job. So before diving into those clear waters, wet your hair and thoroughly apply a leave-in conditioner. The extra dose of moisture will serve as a barrier (think of it as sunscreen) against the drying effects of the sun and the sea.
ADVERTISEMENT - CONTINUE READING BELOW
How often should I wash my hair?
You've probably already heard that washing your hair on a daily basis is a no-go if you want to preserve the vibrancy of your dyed locks. But how often should you really shampoo your hair? Ideally, you should be washing your hair twice or thrice a week, but it's also best to consider the type of hair you have—especially if it's prone to becoming super oily. If you've got fine, straight hair, wash it every other day as your oily roots tend to show up more compared to when you've got thicker manes. 
That said, dry shampoo is your best friend whenever you need to freshen up your unwashed locks and get rid of greasy roots.   
ADVERTISEMENT - CONTINUE READING BELOW
TRY: Dove Volume and Fullness Dry Shampoo Refresh + Care, P299, Robinsons Department Store, Watsons, The SM Store, and Beauty MNL 
Sulfate-free conditioners for colored hair
While you can skip using shampoos every now and then, conditioners are a staple. As colored tresses are prone to becoming dry and brittle (think: walis-like strands), stocking up on a gentle, sulfate-free conditioner will help maintain your hair's shine and vibrancy. And in case you're wondering, sulfates are cleansing agents that work to deeply cleanse the hair (and they're also responsible for making a shampoo foam), but because they're so strong, they can strip off your hair color.
Fair warning: At first try, you might feel like your sulfate-free hair product isn't doing anything for your tresses, as you might be used to the foaming or even the rich texture that you get from regular conditioners. But, that's only because they're extremely mild and gentle for the hair. Plus, as Telegraph notes, "Traditional formulas leave too much conditioning agent in your hair, which leads to a build-up on your scalp." 
ADVERTISEMENT - CONTINUE READING BELOW
Check out these colored hair-friendly conditioner picks below: 
1. Beach Born Classy Not Brassy Purple Conditioner
P198, Beachborn.ph
Asian skin tones naturally have orange and reddish undertones, according to Cosmo.ph, which explains why your light hair color tends to turn into a brassy, copper-y shade after a few months—a sign that your dye job is fading. This is where washing your hair with purple shampoo will be extremely useful, as it can cancel out the orange tones in your hair. 
ADVERTISEMENT - CONTINUE READING BELOW
Purple shampoos are no gimmick; in the color wheel, purple is located opposite of yellow, which means the cool purple pigment will basically neutralize the warm, yellow-orange tones in a light hair, muting its brassines. If you've got a blonde or an ashy blonde 'do, this ube-colored conditioner deserves a spot in your bathroom! 
ADVERTISEMENT - CONTINUE READING BELOW
FN TIP: Leave the conditioner on for about three minutes to let its color-correcting properties work their magic. 
2. L'Oreal Ever Pure Moisture Conditioner
P350, Watsons
L'Oreal's rich, white conditioner won't break your budget and it gets the job done in keeping your locks soft and vibrant.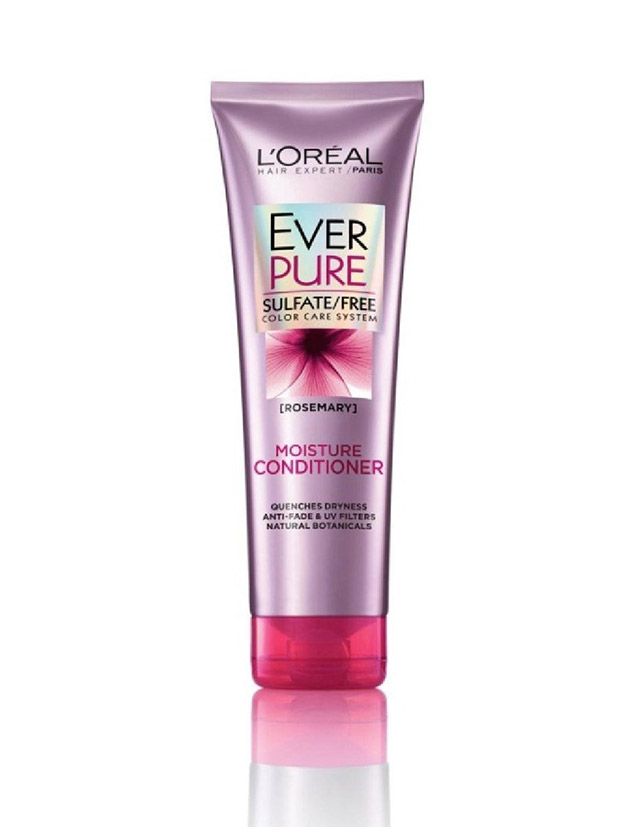 ADVERTISEMENT - CONTINUE READING BELOW
3. Human Nature 

Professional Salon Care Conditioner 

P219.75, HumanNature.com

Human Nature's sulfate- and silicone-free conditioner is another budget-friendly pick. Infused with all-natural moisturizing ingredients like avocado, sunflower oils, and sugar beet extract, it's praised by many for making regularly rebonded and dyed hair feel silky, smooth.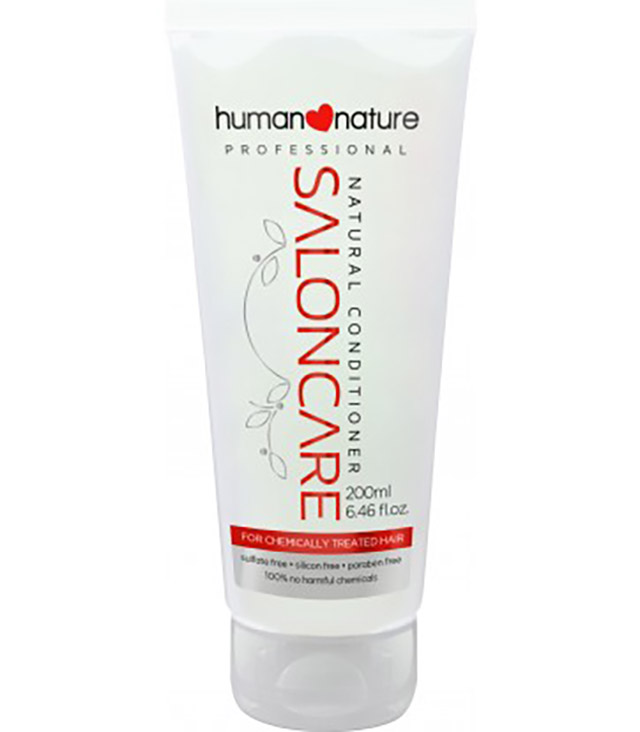 4. Davines Essentials NOUNOU Conditioner: Nourishing Conditioner for Highly Processed or Brittle Hair 
P1,175, Hair MNL 
ADVERTISEMENT - CONTINUE READING BELOW
This creamy conditioner packed in a plastic container may seem unassuming, but it's packed with a power ingredient called Fiaschetto Tomato (a carbohydrate and protein-rich ingredient that delivers deep nourishment) and antioxidants like vitamin C and E. It's specifically created to treat dry and brittle hair that's damaged by constant use of curling irons or hair straighteners or by bleaching the hair. The conditioner is used by various salons in Manila, and luckily, you can take one home with you as it's available online.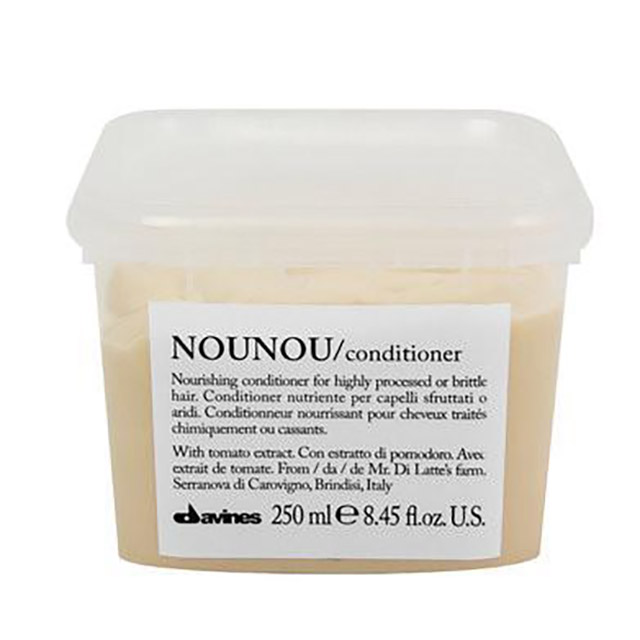 ADVERTISEMENT - CONTINUE READING BELOW
Post-color hair treatments in salons that you can invest in
1. Olaplex treatment 
If you've got a blonde, grey, or any other colorful 'do that requires heavy bleaching to achieve the coveted shade, or you've been regularly dyeing your tresses for years now, Olaplex is a popular salon treatment that'll bring life back to your chemically-treated strands. "It's a system that permanently rebuilds the damaged bonds in your hair that are broken during the chemical process," explains Glamour UK. 
ADVERTISEMENT - CONTINUE READING BELOW
The cost of an Olaplex treatment depends on the salon and the length of your hair. But if you're looking for a wallet-friendly rate, you can head straight to Azta Urban Salon, where their prices for an Olaplex treatment range from P200 to P600. 
2. Keratin treatment
You've probably heard about this hair treatment on salon visits as hairstylists would often recommend it to anyone who has just dyed their locks. Keratin treatments work to smoothen out frizzy hair; they're also ideal if you want to improve the look of your colored tresses, as these make the hair noticeably shinier and brighter. This glossy effect can last up to three months, and to give you an idea on how much you'll need to shell out, Piandre offers a Vanilla Bean Deep Conditioning Treatment infused with Keratin for the starting rate of P900 (You can check out a list of salons in Manila here). 
ADVERTISEMENT - CONTINUE READING BELOW
So what's the difference between Keratin and Olaplex, you ask? While both can rejuvenate colored tresses, Olaplex is more deeply nourishing, and therefore, is more suitable for those with damaged, overly-treated tresses, as it goes "deep inside your hair to repair broken molecular bonds", notes Hair Club UK.
Load More Stories