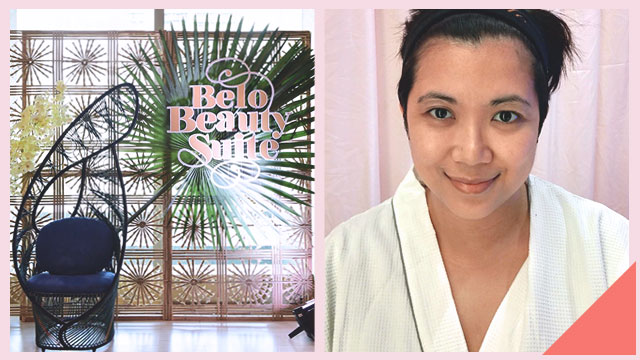 If you've been following the ABS-CBN Ball (formerly known as the Star Magic Ball) every year, then you know that the pre-ball preparations are just as hyped as the main event itself. One of the things that celebs and fans alike look forward to are the happenings in the Belo Beauty Suite. 
ADVERTISEMENT - CONTINUE READING BELOW
Every year, Dr. Vicki Belo and her team create a pampering haven for celebs to give their skin a beauty boost before the walk on the red carpet. A slew of treatments are offered, plus snacks and freebies to boot!
This year, I managed to take a peek and experience what it's like to enjoy the Belo Beauty Suite, and it's as swanky as you may have imagined.
What's in the Belo Beauty Suite?
Imagine a pop-up skincare/self-care haven with tastefully designed (and Instagrammable) interiors done by event stylist Robert Blancaflor and manned by a competent team of doctors and aestheticians offering some of the most effective treatments that promise an immediate glow up. That's basically what the Belo Beauty Suite is. Many of the celebrities attending the Ball often come from shoots and shows, and the pampering before one of the biggest showbiz events of the year is definitely a welcome treat. 
For this year, the Belo Beauty Suite offered the following services:
Drips
1. Cinderella Drip
This glutathione drip promises radiance from within.
2. Enhanced Supervitamin Drip
If you want an instant boost of energy that will get you through the day, then this drip contains vitamins to keep you going.
Belo Favorites
1. Skin Reboot
ADVERTISEMENT - CONTINUE READING BELOW
Skin reboot offers a quick lift in areas like under your neck or even your arms to get you party-ready in no time.
2. Cryoslush
"Poreless" skin, right this way! This treatment calms and smoothens your complexion and keeps oil at bay.
New offerings
1. Salt Facial
According to Dr. Vicki, Belo Med has the first Salt Facial machine in Asia, which she debuted at the Belo Beauty Suite! This facial helps flatten pimples and lessen redness, among other benefits.
2. Luminovitaglow
This three-step treament improves the quality of your skin, resulting in a fresh, well-rested look.
3. Crystalle Glass Mask
Even out your complexion and erase dark and rough spots with this gentle and soothing exfoliating regimen.
4. Light Mask
Collagen is a must for soft, dewy skin, and this option serves just that!
5. Glass Skin Facial
Get the coveted Korean chok-chok complexion with this treatment that comes complete with serum infusion and collagen stimulation.
ADVERTISEMENT - CONTINUE READING BELOW
The treatment
I decided to try Skin Reboot, which celebs like Liza Soberano did for the day.
It's a pretty straight-forward procedure. The aesthetician assigned to me first cleansed my face and then applied a vitamin- and stem-cell enriched cream which was cool and comforting.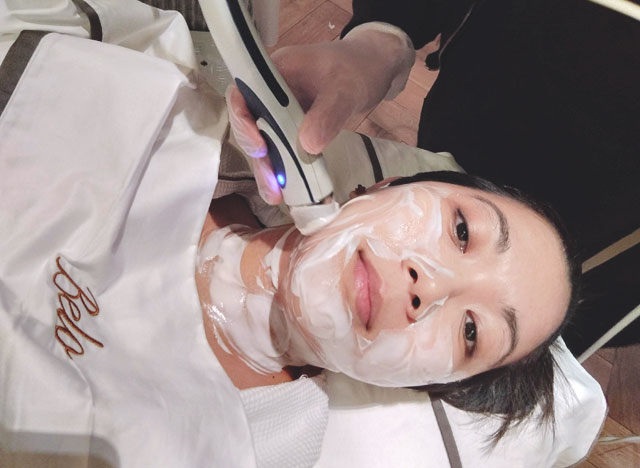 ADVERTISEMENT - CONTINUE READING BELOW
Radio frequency and microcurrent were then used to help the skin absorb all the good stuff in the cream, as well as to help stimulate collagen and elastasin production.
It only takes a few minutes to complete (you can even take a cat nap because it's really comfy), and you'll immediately see the plumpness on your formerly dry and tired skin.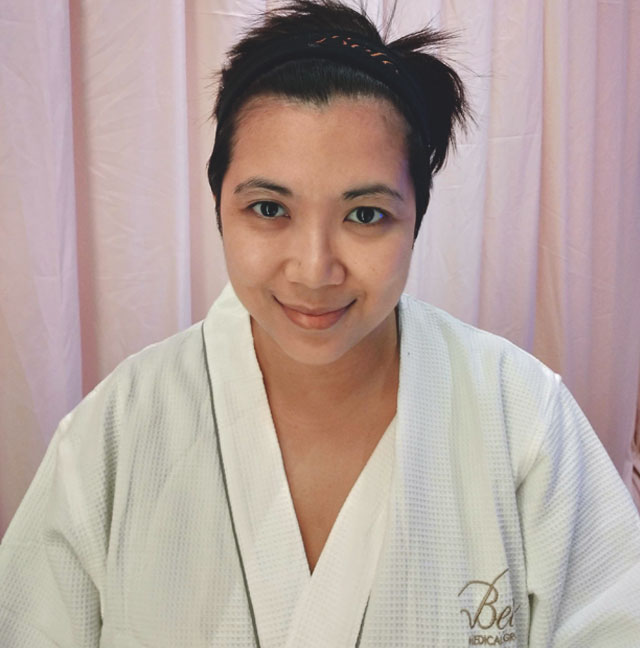 ADVERTISEMENT - CONTINUE READING BELOW
The verdict
It's perfect for women who are always puyat, as well as those who want to temporarily give their jowls, chins, and necks a painless lift. You can do it even on the eve of your wedding, should you choose to! No wonder this procedure is pretty much a fave.
After the treatment, guests in the Belo Beauty Suite get to bring home their hoodies printed with any one-liner they wish. Oh, and did I mention that there was also frozen Rosé for everyone?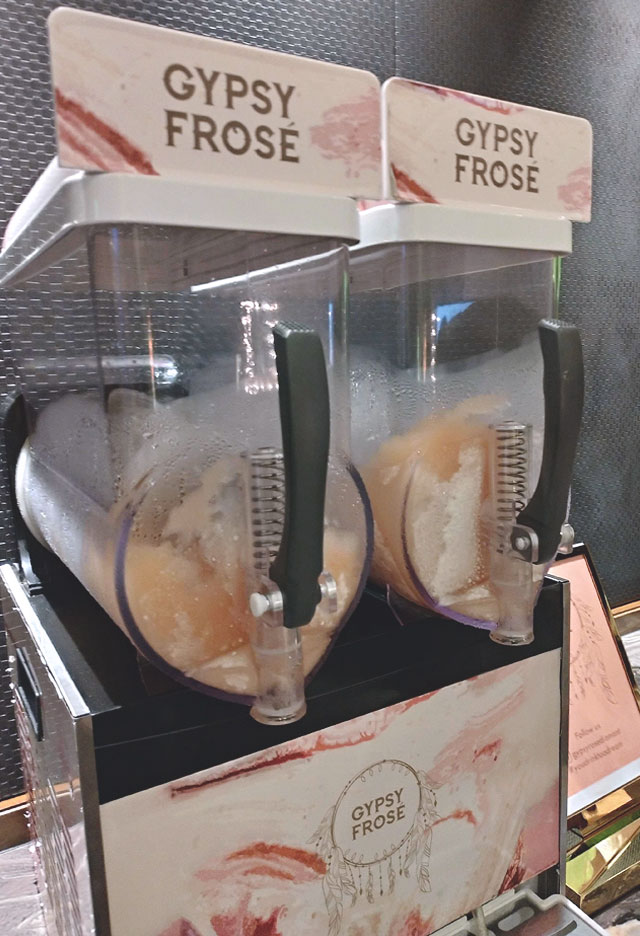 ADVERTISEMENT - CONTINUE READING BELOW
Being in the Suite is an experience, and it's not only because you'll walk out with glowing, baby-like skin. It's basically self-care all wrapped in one, relaxing Belo-approved package, and yes, it's definitely a win.
More on the ABS-CBN Ball 2019: 
Load More Stories