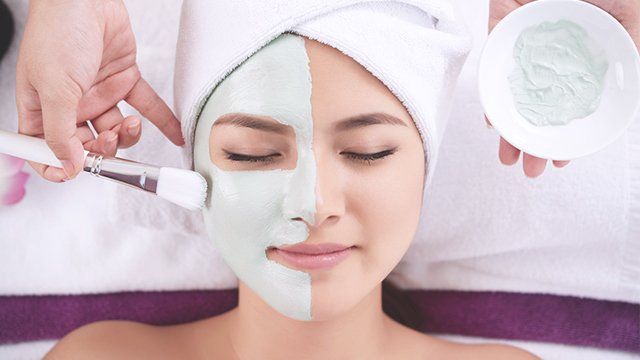 While I'm sure that by your 30s, you all have your personal beauty and skincare rituals down pat, the weekend is a good time to experiment with DIY treatments, new products, and really just allot some time for self-pampering and relaxation. Below are crucial treatments and routines you should definitely make time for, especially if you're too busy to commit to them on weekdays:
ADVERTISEMENT - CONTINUE READING BELOW
Treat your skin.
Beauty editors and bloggers all over the world have been going gaga over masks—and we don't blame them. Beauty masks keep your skin hydrated and some even include a lot of anti-aging properties. Whether it's a sleeping mask or a sheet mask that you prefer for your skin, make sure to allot enough time for the essence to really get absorbed. And remember, not all masks are the same. Find the ones that address your regular skin concerns, and others that will be good to boost your glow.
CONTINUE READING BELOW
Recommended Videos
Give your hair some love.
Whether you have a low-maintenance haircare routine or you've dyed it so many times you don't even remember what your original hair color is anymore, your locks deserve just as much attention as your face and body. Aside from your regular maintenance, use clarifying shampoo at least once a week (or once a month for colored hair) so you can get rid of all the stubborn gunk your normal shampoo can't get rid off, and then apply hair mask after.
ADVERTISEMENT - CONTINUE READING BELOW
Go for a full body hair removal session.
While shaving is the typical go-to of busy women, visiting a waxing salon means a few extra days or even a week of not having to worry about hair growth. It goes even longer if you start getting laser treatments. Nowdays, there are many different methods for hair removal which will suit any budget, and lets face it, pain tolerance. Choose your preference, and start plotting your visit on your calendar to avoid missing a crucial session.
Get a mani-pedi.
Instead of just going for a typical cleaning, now is the time to get that minimalist gel polish design done. It usually takes about 30-45 minutes longer to finish, but given that they last for two weeks (even three if you're extra careful), the extra minutes are definitely worth it.
Prepare for the week ahead!
Clean your brushes, research on new trends you want to try and select makeup pallettes you'll need for the week. Aside from planning your wardrobe, selcting your makeup looks will help save you a lot of prep time in the morning. And while it's perfectly fine to stick to your neutral go-to look, an updated and fresh face in the office is a great way to boost your confidence! Trust me, your busy, weekday self will thank you later!
ADVERTISEMENT - CONTINUE READING BELOW
Comments
Load More Stories