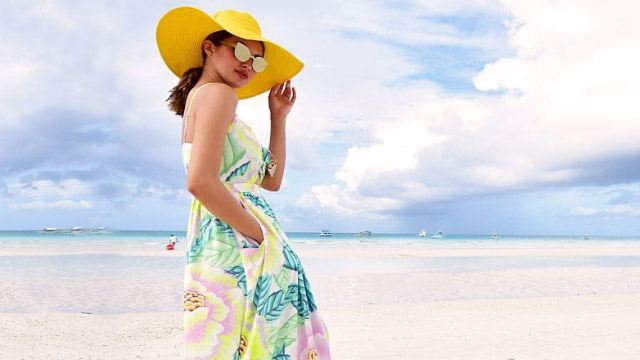 Because of the presence of melanin, skin darkens as a natural way of protecting itself from being damaged by UV rays when exposed to the sun. But if you stay out for a prolonged period, the radiation from UV rays will burn the skin and kill a few cells in the process. The darker your skin tone is, the more it can tolerate sun exposure without getting burned. 
ADVERTISEMENT - CONTINUE READING BELOW
If you want to be on the safe side during your scheduled beach trip, follow these wise tips:
1. Get cover.
Apart from staying in the shade more, covering your bare body with loose long-sleeved cover-ups and pants can block a direct hit from the sun. The darker the fabric, the more it can protect you.
CONTINUE READING BELOW
Recommended Videos
2. Wear a hat.
A wide-brimmed hat can act as a 'roof' over your face and body. There are many fashionable beach hats in the market, so looking for the perfect one won't be a problem.
3. Don't go out midday.
The sun's heat is at its peak from 10 AM to 2 PM, so it's best that you take a break from going outdoors at these times.
4. Always wear sunscreen.
Body-covering clothing and hats aren't enough to totaly shield you from UV rays. Apply sunscreen at least 20 minutes before going out. Re-apply after every two hours, after a dip, or after sweating a lot. Look for a water-resistant product with an SPF of at least 30 and broad spectrum protection (it says PA+++). Better yet, use a sunscreen with whitening abilities to stop pigementation from happening while you frolick in the beach.
ADVERTISEMENT - CONTINUE READING BELOW
Load More Stories