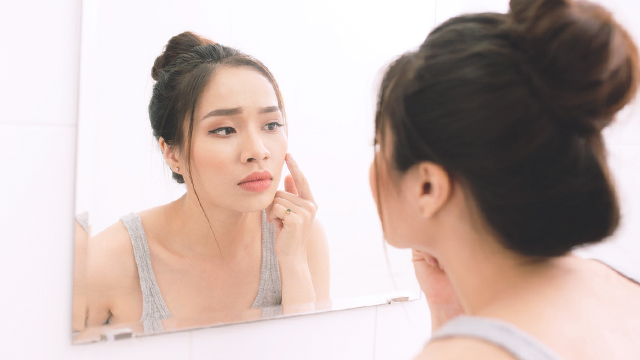 It's a firm FN beauty principle to use products that work for your skin type and tone, which means doing intensive research before buying a new product (especially when it's an investment item). Now, a good base can make or break your entire look, so if you're choosing a go-to product for everyday and you have oily skin, here are the basics you need to know:
ADVERTISEMENT - CONTINUE READING BELOW
BB Cream
As many know by now, BB Cream stands for blemish balm (or beauty balm, in some countries), and is known to provide many skincare and makeup benefits such as sun protection, anti-aging properties, and natural-looking coverage.
Since BB cream is most known for its moisturizing properties, many women with oily skin avoid the product since it could lead to a greasy face, especially during day-to-night events. But this doesn't mean you should avoid the product completely. Many oil-free BB creams, or extremely lightweight versions, are now available in the market if you don't want to keep wearing foundation on a daily basis. Here's a list of our favorite Korean ones. 
CC Cream
CC stands for color-correcting, which immediately points out the difference between a BB and CC cream. While they're both multi-tasking products that offer a sheer finish, CC cream usuallly provides more coverage and aggresively evens out your skintone, versus a BB cream which primarily blurs and softens imperfections. But despite being more effective in addressing red spots and sallow skin, CC cream is generally more lightweight and breathable, making it the preferred base of women with oily skin.
ADVERTISEMENT - CONTINUE READING BELOW
Recommended Videos
If you'd rather use color-correcting concealers, though, here's a guide to know the right color to use for your skin issue.
Foundation
Foundation, whether powder or liquid, is a skin-colored makeup product which we apply as a base. Unless specified by the brand, these have no SPF or moisturizing properties, but many provide medium to full coverage, making it the go-to for evening or formal events.
If you have oily skin, don't get discouraged from using foundation if it provides the beauty look you're going for. As long as you choose the right formulation for your skin type, as well as practice proper skincare before AND after, you can definitely use this product on a regular basis.
"For oily skin I recommend a matte finish foundation or just concealer and dual powder foundation," says pro hair and makeup artist Ara Fernando in an interview with Female Network over Messenger. "Kasi if the skin is oily the liquid types of foundation would just slide off. I just do color correction or concealer then straight to powder na kapag oily skin."
ADVERTISEMENT - CONTINUE READING BELOW
Load More Stories