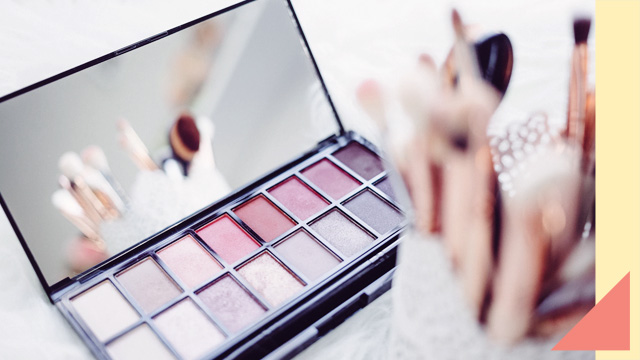 When you're buying a makeup product, you always want to check first if the color and finish will suit your skin tone and type. After all, you hate wasting money on an item that won't serve you. But, this practice poses a risk on your health, especially at this time when the government has officially declared Code Red after discovering local transmission of the COVID-19 has occurred. (As of writing, the Philippines has 10 confirmed cases.)
ADVERTISEMENT - CONTINUE READING BELOW
Makeup testers are breeding grounds of bacteria like Staphylococcus aureus (triggers skin infection) and Propionibacterium (causes acne). You may also catch bugs that may compromise your respiratory and urinary systems. Fungi and viruses may transfer from one person to another from using testers. And as health officials have advised, COVID-19 spreads by "touching a surface or object that has the virus on it and then touching their own mouth, nose, or possibly their eyes."
Liquid foundations, cream blushes, lipsticks, and mascaras are just some of the frequently tested products that you should be wary of. The moist nature of these items makes them more prone to bacteria growth. You may opt to use disposable wands, applicators, and sponges, but doing so won't guarantee that the person before you did the same.
If you really want to "try before you buy," check out Findation, a foundation shade database that will help you search for the best match for your skin tone. Also, beauty brands have been proactive in posting swatches of their products on different skin tones—those images may serve as references, too.
CONTINUE READING BELOW
Recommended Videos
(Ed's note: One way to prevent the spread of any virus is to wash your hands often. It will also help if you use germ-killing disinfectants like alcohol or hand sanitizer. If you're feeling any symptoms, please see a health professional ASAP.)
Load More Stories