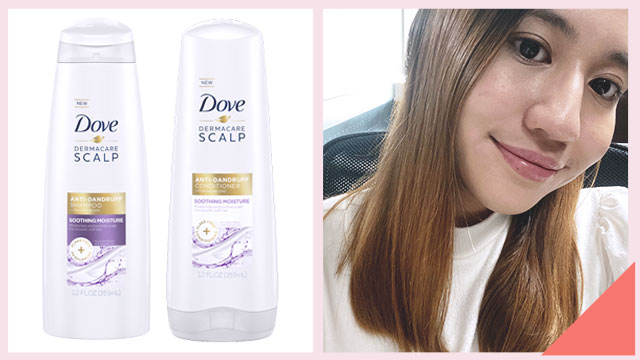 I've got a love-hate relationship with anti-dandruff shampoos. Although they get the job done whenever my scalp is occasionally flaking off, these shampoos always leave my hair feeling dry and particularly stiff, which is why I try to avoid them as much as I can. So when Dove, a brand that's long been known for their gentle and moisturizing hair and body care products, came out with an anti-dandruff shampoo and conditioner, I was naturally intrigued! 
ADVERTISEMENT - CONTINUE READING BELOW
What it is: 
Dove's newest Dermacare Scalp Soothing Moisture Shampoo and Conditioner are formulated with a blend of oils and active Pyrithione Zinc, an antifungal ingredient, to moisturize and soothe an itchy, dry scalp. Unlike most anti-dandruff shampoos on the market, it claims to be gentle enough for everyday use, as it has a mild, pH-balanced formula.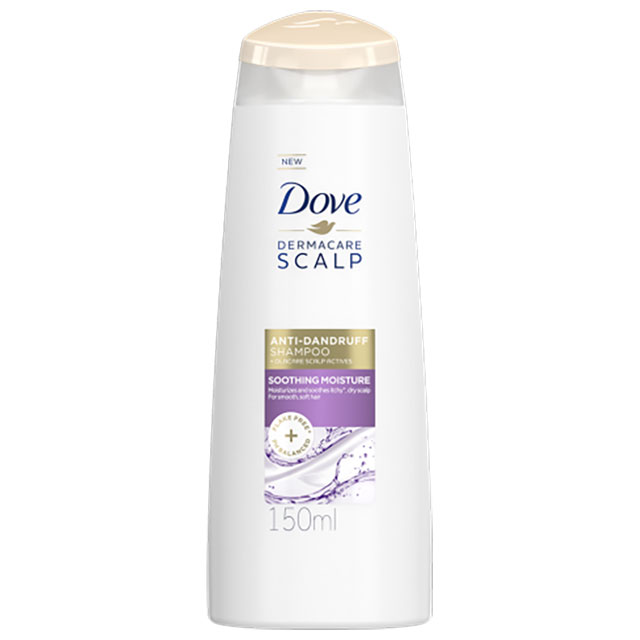 CONTINUE READING BELOW
Recommended Videos
TRY: Dove Dermacare Scalp Soothing Moisture Shampoo, P135, available on Lazada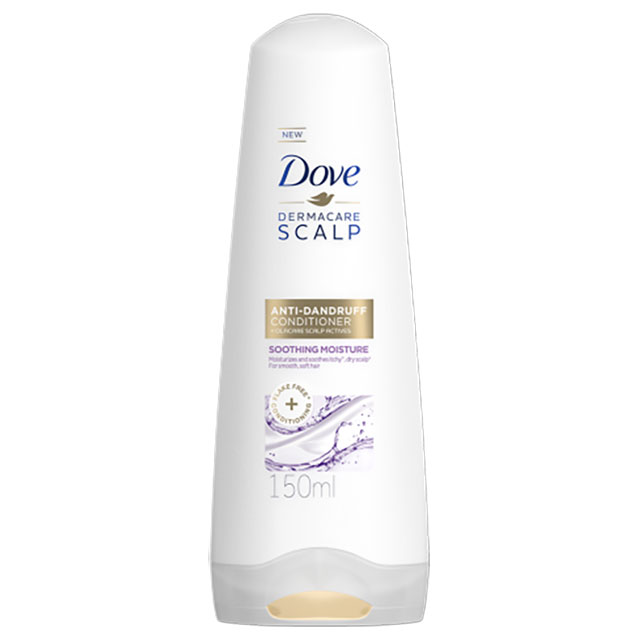 TRY: Dove Dermacare Scalp Soothing Moisture Conditioner, P135, available on Lazada
Below, I gave the new dandruff-fighting duo a test-run to see if it lives up to its claims! 
How long I've been using it:
Over a week. 
ADVERTISEMENT - CONTINUE READING BELOW
Current condition: 
As I've mentioned earlier, my dandruff comes and goes. Fortunately, I didn't have any chunky flakes on my head as of the moment, and my hair wasn't greasy either (oil is the breeding ground of dandruff.) But I did have a very dry scalp—I scratched my scalp a few times to see tiny, white flakes fall off. 
Experience: 
The shampoo has a thick and creamy consistency. Upon application, it lathered well; I liked how the anti-dandruff formula felt just like a regular shampoo. It also didn't have that minty or "medicated" scent that most anti-dandruff shampoos have (it has a light clean scent, BTW!) What made a lasting impression, for me, was when I washed all the shampoo off—my hair didn't feel dried out and stripped. It felt cleaner, but not dehydrated. 
I followed this up with the conditioner. Like Dove's classic "serum" conditioners, this one softened my strands after leaving it on for a few minutes. The creamy formula isn't too thick so it was easy for me to wash it all off, too! 
ADVERTISEMENT - CONTINUE READING BELOW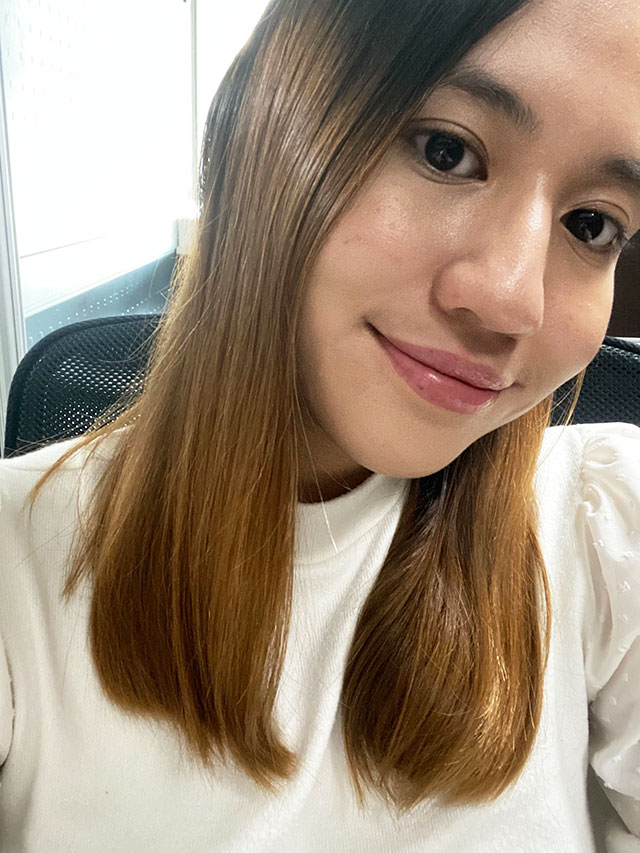 Verdict: 
For over a week, I've used the shampoo and conditioner every day, and I could say that they minimized the flakes on my roots, especially whenever I scratch my head. And despite using them on a daily basis, the products didn't dry out my locks. The real highlight, though, was the effect it's had on my dry, flaky scalp; I noticed that it appeared a lot less "crusty" than before. All in all, my scalp not looked not cleaner but also healthier! I'd definitely recommend this to any lady who wants to treat her flaky scalp without drying out her hair. 
ADVERTISEMENT - CONTINUE READING BELOW
Load More Stories