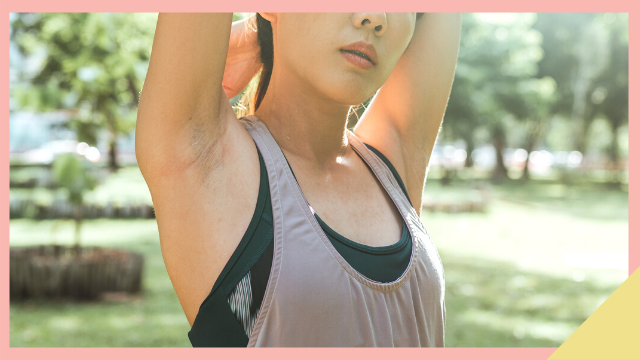 You might have noticed more and more skincare and makeup brands touting "alcohol-free" labels on their products, and for good reason. If you have dry, sensitive skin, alcohol can dry it out even more, causing it to sting and flake. And while you may have switched out your products that contain alcohol for more gentle solutions, you might be forgetting to take care of your underarms. The skin of your kilikili is very thin and sensitive, and using deos with alcohol in them could make them look rough, dry, and dark. If this is the case for you, consider switching to a natural, alcohol-free alternative. 
ADVERTISEMENT - CONTINUE READING BELOW
What are the perks of using an alcohol-free deodorant?
If you've been spraying your hands with a lot of alcohol lately (as you should!) you might notice that they tend to feel drier. The same goes for your underarms: Alcohol-based deodorants can irritate your underarm skin, especially if it's already dry. The severe dryness can even cause friction, making your underarms feel rough and look dark. 
An alcohol-free deodorant can keep your skin more moisturized, and eventually help keep it smooth and bright in the long run. If you want to switch to a natural deodorant that doesn't contain alcohol or aluminum, there are a few things you need to know about them.
Will a natural deodorant make my armpits smell?
Aluminum in your antiperspirants stop you from sweating, but that's because it plugs your pores. Once you switch to a natural deo, your pores become unclogged, releasing the waste that had been blocked. Because of this, you're also releasing smells that you're not used to.
How long does it take for your body to adjust to natural deodorant?
We're not going to lie: It could take up to a month before your get to reap the benefits of your natural deo. As the aluminum leaves your pores, you might smell more and you'll definitely swear more. Stick with it and give your body time to adjust—it'll be worth it in the long run!
Do you need to detox your armpits when you switch to a natural deodorant? How do you detox your armpits?
You can help speed up the removal of aluminum from your underarms by using pore-clearing products that you might already be using for your face. Try an activated charcoal soap to help remove chemicals from your skin, and do a weekly mud mask on your pits. Bentonite clay and apple cider vinegar will help clear out your underarms quickly. You can also try incorporating acids, like salicylic acid or glycolic acid, into your underarm routine. If you do do that thought, follow it up with a hydrating lotion. 
ADVERTISEMENT - CONTINUE READING BELOW
If you're ready to make the switch, check out some of our top natural deodorant recommendations:
Matenara All-Natural Deodorant
P108, The Good Trade PH
If you want to switch to a natural deodorant and go-zero waste, you can do it in one go with this product. It's made of moisturizing ingredients like coconut oil, beeswax, and shea butter, and scented with rich essential oils like lavender and cedarwood. And once you use it all up, you can compost it or just stick in in the trash without having to worry about it polluting the planet. 
ADVERTISEMENT - CONTINUE READING BELOW
Kalikhasan Deo in Tins
P170, Kalikhasan
Going vegan? Then try this deo from Kalikhasan. It only has four ingredients, namely: vegan wax, kaolin clay, shea butter and cocoa butter. If you have sensitive underarms, this deodorant is perfect for you because it's very gentle on the skin. You can also choose between two scents: Lavender and Geranium, and Tea Tree.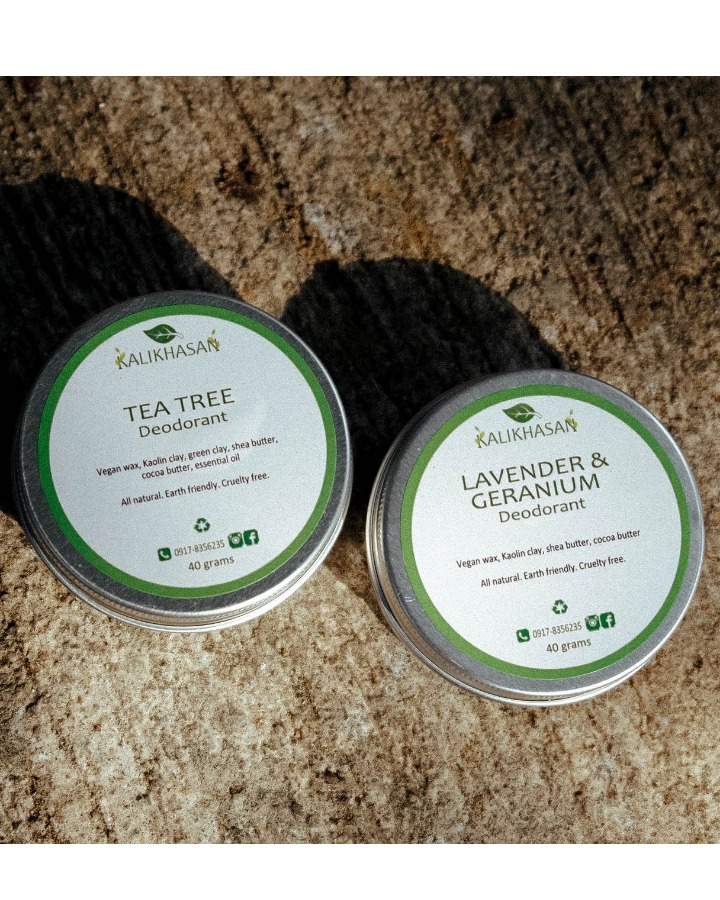 ADVERTISEMENT - CONTINUE READING BELOW
Perspi-Rock Natural Deodorant Stick 
P395, BeautyBar
Tawas is a tried-and-tested odor neutralizer that's extremely popular among Filipinos. While it is made out of potassium alum crystals, it doesn't have the pore-clogging properties that deos made with aluminium chloride or aluminium chlorohydrate have. And if you're go-to hair removal method is shaving, this deo stick can help stop bleeding from minor cuts.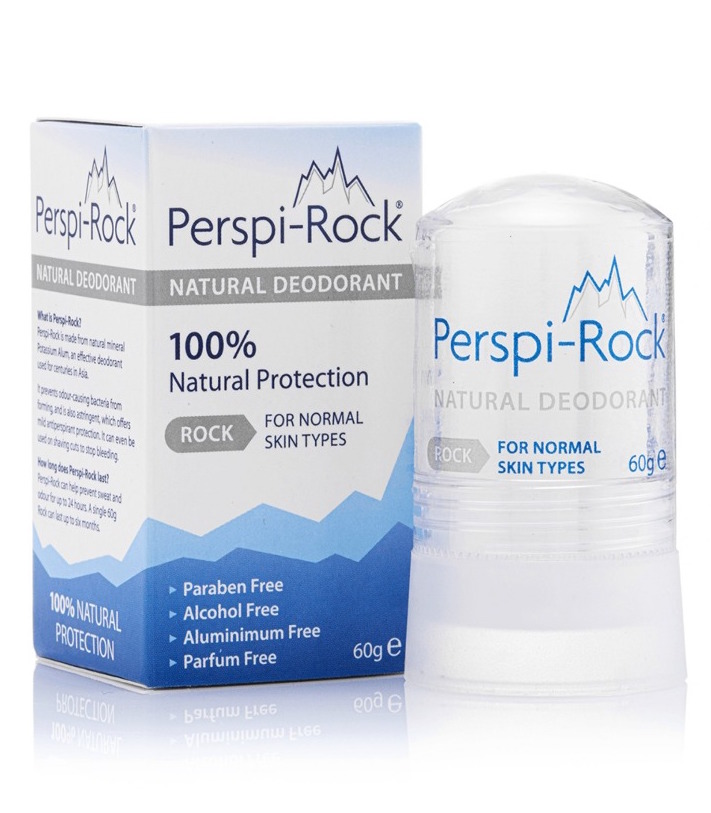 ADVERTISEMENT - CONTINUE READING BELOW
Green Beaver Citrus Deodorant Spray
P459, Healthy Options
If you prefer spray deodorants, go for this refreshing citrus one. Its zesty smell will energize you in the morning, and its long-lasting formula will give you a ton of protection during the day. It's also formulated with soothing labrador tea to help calm dry, irritated underarms.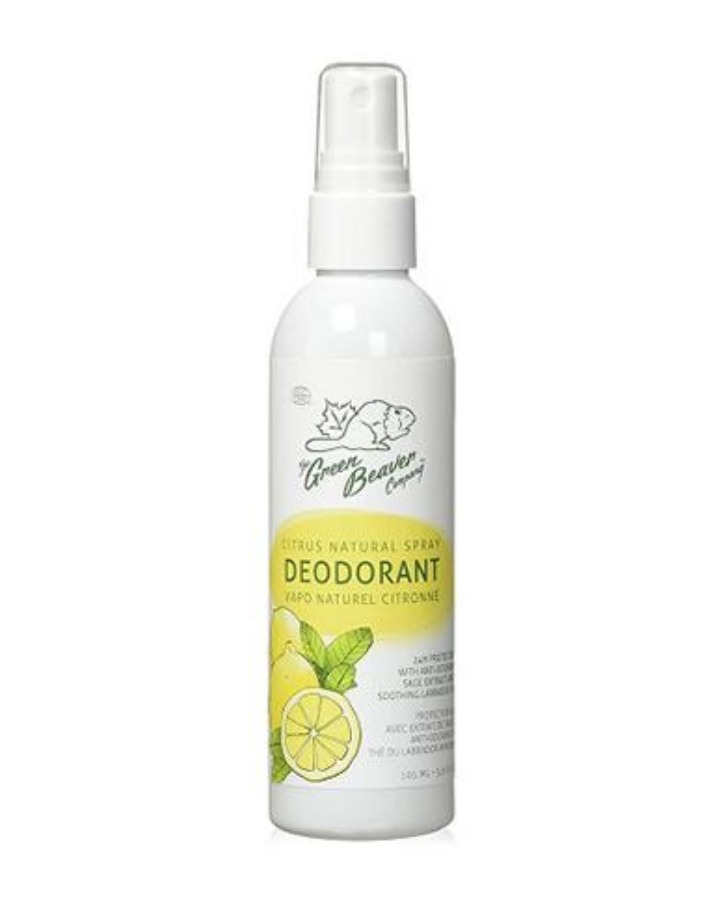 ADVERTISEMENT - CONTINUE READING BELOW
Schmidt's Natural Deodorant Stick
P650, BeautyMNL
This natural deodorant can help neutralize bad odors and even absorb wetness despite being aluminum-free. It also doesn't feel sticky or greasy on the underarms, and it's certified vegan and cruelty-free.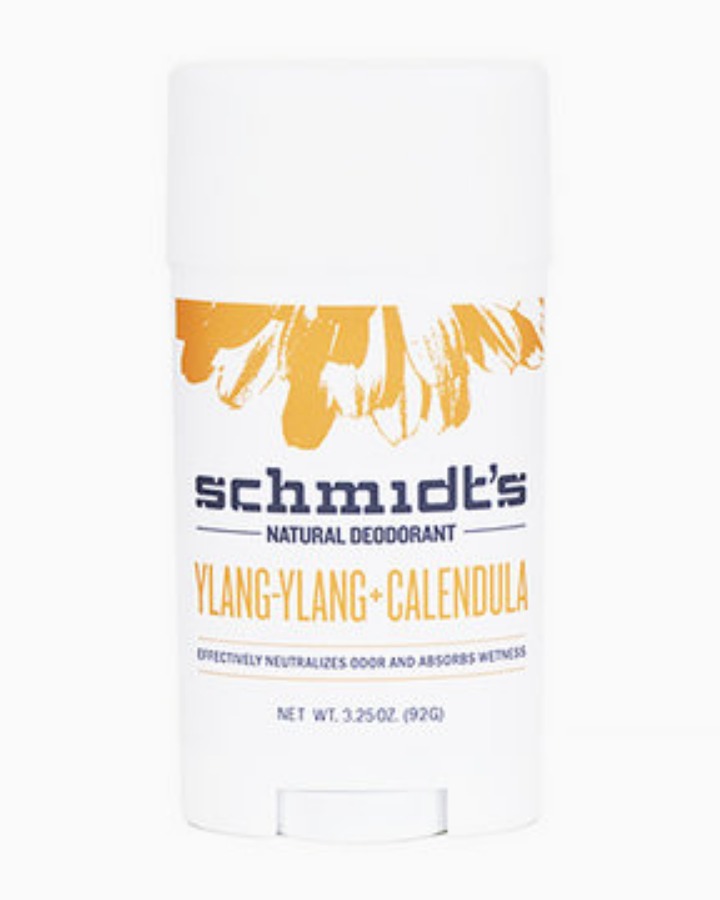 Kopari Coconut Oil Deodorant
P1,060, Sephora.ph
Not only is this deodorant aluminum- and alcohol-free, it also is free from baking soda, which can neutralize odors but irritate the skin. The deo works with your body to aid in odor reduction while warding off the bacteria that causes it in the first place. Plus, it smells like fresh coconut milk!
ADVERTISEMENT - CONTINUE READING BELOW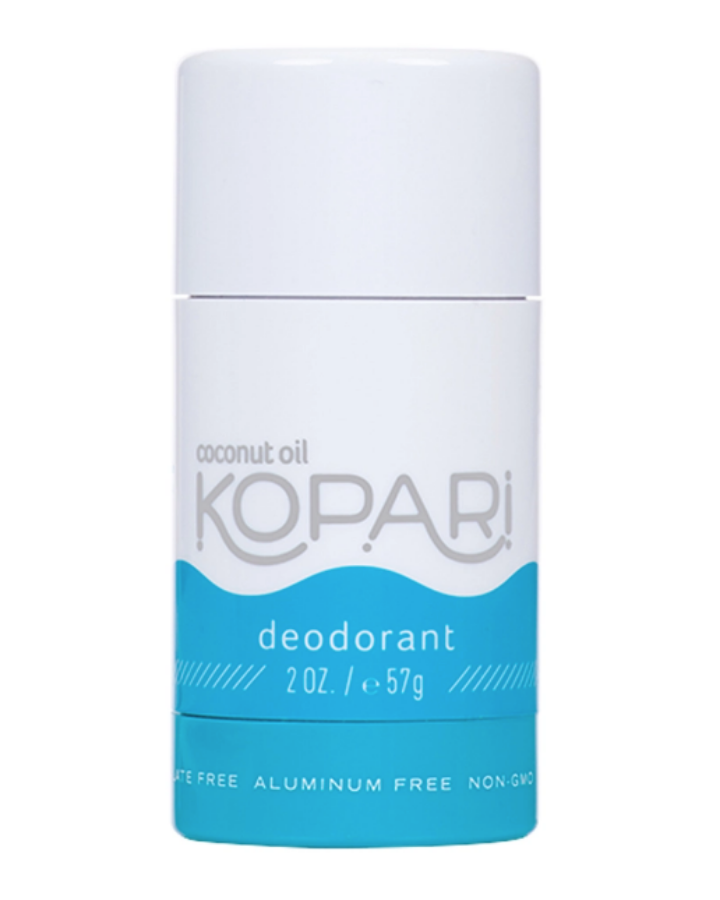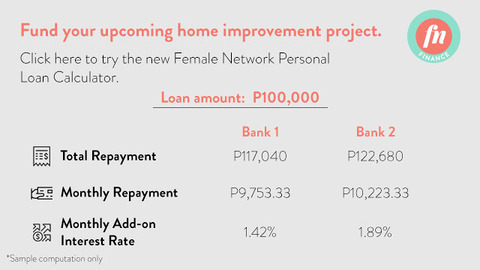 ADVERTISEMENT - CONTINUE READING BELOW
Load More Stories