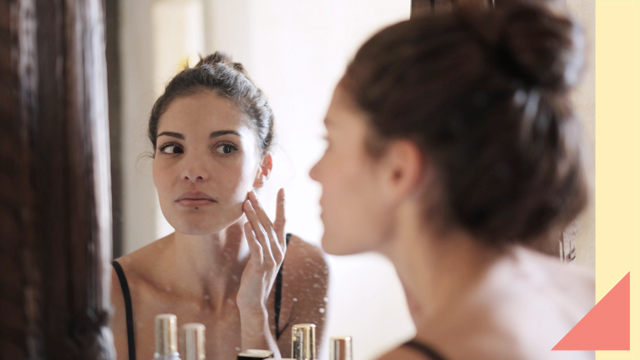 Can you take good care of your skin without breaking your budget? According to cosmetic surgeon Dr. Anthony Youn, you definitely can. Below, the doctor shares his tips for creating a budget-friendly routine for fresh and youthful skin:
1. Opt for affordable cleansers and moisturizers.
Cleanser and moisturizer are two steps in your routine where you don't necessarily need any fancy ingredients. "All you need to find is [a cleanser] that cleans your skin, gets rid of makeup, dirt, and impurities effectively," says Dr. Youn. "Moisturizers don't necessarily make your skin look younger or reverse [its] aging, they just hydrate your skin, so you don't have to spend a ton of money on one."
2. Skip toner.
According to Dr. Youn, toners are not crucial to have in your skincare routine. So if you want to save money, you're free to skip it entirely. "Toners are good to restore the pH of your skin, but a lot of toners are based of alcohol and contain a lot of chemicals that you don't really need on your skin, he explains.
ADVERTISEMENT - CONTINUE READING BELOW
3. Trim your morning routine to the essentials.
Keeping only the most important steps in your regimen will help you maintain youthful skin without breaking the bank. This will leave you enough budget to splurge on good essential products, too. In the morning, Dr. Youn recommends a two-step routine with only a gentle cleanser and a vitamin C serum that'll protect your skin from harmful free radicals. Sunscreen is important, but the doctor says you don't have to apply any when you won't be going outside.
Try: By Wishtrend C 21.5 Advanced Serum, P1560, Beautymnl
4. Add a retinol cream to your night time routine.
Aside from a cleanser, Dr. Youn says the one thing that's great to have in your night time skincare is a retinol cream or serum. This will be quite pricey, but it will help you fight aging by exfoliating the skin and smoothing fine lines and wrinkles.
Try: Olay Regenerist Night Moisturiser Fragrance-Free, P1999, Watsons
5. Exfoliate with a face scrub.
When you don't have the budget for acid exfoliants, gentle face scrubs are the most affordable way for you to get rid of dead skin. Dr. Youn recommends exfoliating twice a week for normal skin, and once a week for more sensitive skin.
Try: Human Nature Purifying Facial Scrub with Strawberry Seeds, P110, Watsons
ADVERTISEMENT - CONTINUE READING BELOW
Watch Dr. Youn's full video below:
Load More Stories