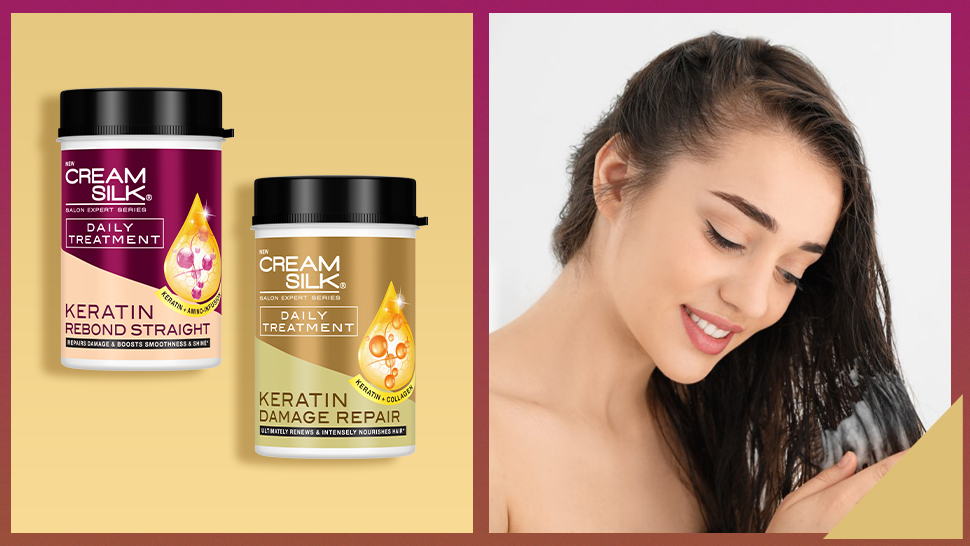 Like the skin, your hair undergoes different changes. Therefore, your hair should also be a step in your self-care routine. More than the usual shampoo + conditioner daily, a relaxing and nourishing hair treatment is a must too!

You might be fond of salon treatments, and your hair has probably been through different styles and colors. As a result, your hair might have taken some damage like split ends, breakage, and dry, dull, and frizzy hair.
This time, make hair care your priority to achieve sleek, smooth, and nourished hair. You don't have to spend much to make your hair goals come true. Worry not because there's a time and budget-saving option to save your hair and restore it.

The new Cream Silk Salon Expert Daily Treatment will help you get effortless salon-perfect hair thanks to its Keratin and Collagen Dual Serum. Thanks to this ingredient, it repairs intense hair damage caused by salon procedures.
You can choose Keratin Rebond Straight with Keratin and Amino-Infusion Dual Serum to boost the smoothness and shine of your hair. At the same time, Keratin Damage Repair with Keratin and Collagen Dual Serum renews and nourishes your damaged hair.
Add these new hair treatments to your self-care routine now!
The new Cream Silk Daily Treatment is now available online through Lazada. Follow Cream Silk's official Facebook for more info.
This article was created by Summit Storylabs in partnership with CREAM SILK.